Landscaping our yards this time of the year can be a challenge. It is cold outside. Leaves and pine needles are everywhere. Family and friends will be visiting soon, so we want our yards to look well-manicured. Rake Assassin can help make your yard look good in no time.
Rake Assassin
The Rake Assassin is an awesome tool that you can use to get rid of leaves, pruning clippings, weeds, moss, mowed grass. It weighs just 1.75 lbs and is 62″ long. It is ergonomic, so you can avoid back problems from bending down and over too much. A durable plastic is used for the handle. The teeth are made from polypropylene and the shaft is powdered coated aluminum.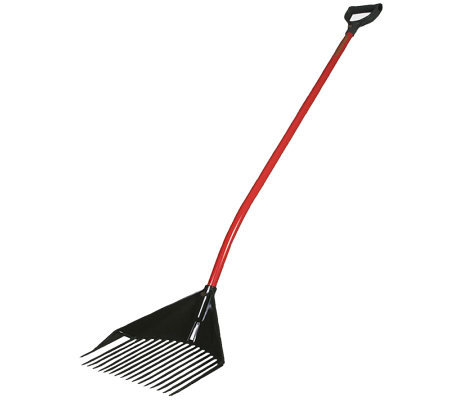 The Rake Assassin is the ultimate solution for gathering fallen fruit or nuts, clearing up pine cones, chestnuts and rocks and spreading mulch or compost over the lawn and in between plants. For animal lovers, the Rake Assassin is the ideal tool for cleaning out the stable and for keeping the pasture clean, or just cleaning up after your pet without backbreaking bending. Some other ways to use the Rake Assassin is to clear up flower beds, clear paths from gravel and other rocks, skimming ponds.
Using the Rake Assassin
What I like about the Rake Assassin is how easy it is to put together. The directions are very clear. Another feature I like is that it is not heavy like a shovel. It is very light weight, but still sturdy and strong enough to get the job done. We have a lot of leaves and pine needles in our yard. I used the Rake Assassin to help remove those items from our yard. The Rake Assassin is a time saver. We normally would just grab bags, put gloves on, and pick up the pine needles, but this saved so much time and effort. The price is under $40 which is great. I would recommend this product to everyone.
If you want to save time, money, and backaches, give Rake Assassin a try. You can efficiently clean your yard, playground, camping site, beach, and recreational areas.
Connect with Rake Assassin: Site | Facebook | Twitter | Instagram