We know why it's important to regularly service our car. It's slowly wearing down. If we don't get on top of it that can lead to failure. Which can lead to death. But our house? Not so much.
We don't tend to think about our homes in the same way as other things we rely on to keep us safe. Perhaps the reason is because they're always there. They're literally a part of the furniture.
This attitude can be dangerous. There are many things that can go wrong in the average house that are a threat to health and life. Here are some things you need to watch out for.
Test Your Smoke Alarm
Most smoke alarms use an old fashioned 9V battery. These can be a pain to replace when they run out. But if you're living in your own home, then the responsibility falls on you to check to see if they're still working. Most alarm systems will have a little button on their underside you can press to see if they're still working. Press the button until the alarm sounds. If it doesn't make a noise, then the battery needs to be replaced.
Most governments recommend you do this once a week and that you replace the battery every ten years or so.
Source: freeimages.com
Keep Your Roof Free From Leaks
Reroofing is among the most costly repair works carried out on houses in the US each year. But if your roof is leaking it is important to keep on top of it. Damp in your house can affect your health and the health of your children. That's where online Roof Leak Repair Tips can really come in handy. It's about trying to solve the problem before it's had time to get embedded. If you leave a leaking roof, the water will penetrate the ceiling and the walls. And the longer it is able to do this, the more damage will be done. Take some time to check the roof. If you do have a damp problem or have in the past, this is likely the culprit.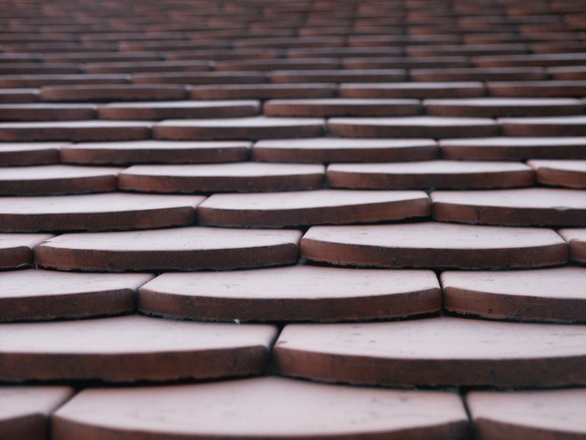 Source: freeimages.com
Check Your Boiler
In 2011, Katie Haines, a press officer from London, drowned in her bath after being overcome by carbon monoxide fumes.
An invisible cloud of deadly gas entered her bathroom and soon filled her lungs. She was overcome and fell, hitting her head on the bath before she drowned. Her husband came back just minutes later with the shopping, only to find her dead.
It is a tragic story. The lesson from Katie's experience is that we need to be prepared. The carbon monoxide gas was actually being emitted by her faulty boiler and neither Katie nor her husband had realised. For weeks, Katie had been complaining of migraines and headaches, but there didn't seem to be any reason for it.
Unfortunately for Katie, the causes of her migraines were discovered too late. But we can take on board this tragic event. If somebody in your household has inexplicably started to suffer from migraines check the boiler. And make sure you immediately install a carbon monoxide detector. It could just save your life.