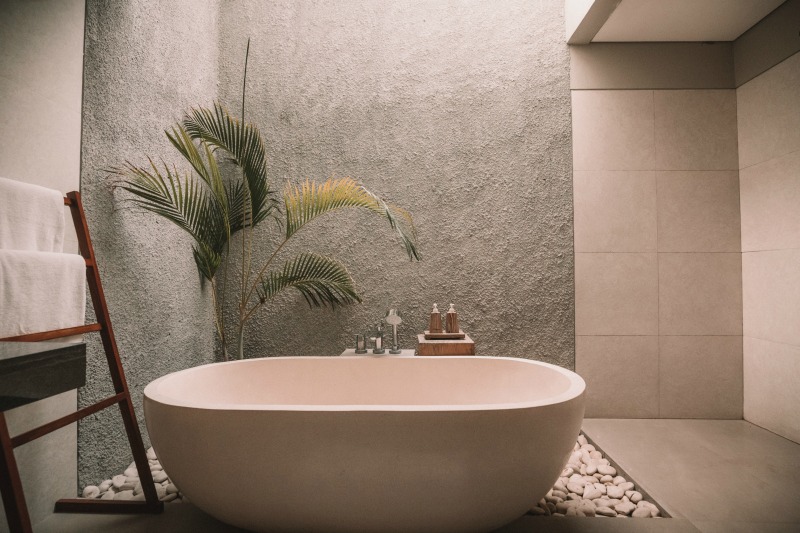 Your bathtub needs an update, and now you have to choose between resurfacing what you have or buying a new one. A new bathtub often seems an ideal and straightforward answer and resurfacing is often viewed as a cover-up measure than the real way of dealing with the problem. But buying a new one can be quite expensive and resurfacing is not entirely a cover up especially when a professional does it. But, is really worth the expense?
What's tub resurfacing?
Tub resurfacing involves stripping the old finish off the bathtub and replacing it with a new one. This process can seem quite simple, but it is actually very labor intensive. You don't just cover up; you will be filling cracks, holes and chips and creating a perfectly smooth surface. A functional layer of coating and proper primer application is required. The result is that your bathtub will look as good as new.
Is it worth the expense?
Yes, bathtub resurfacing is the best and the most affordable way of dealing with nasty bathtub. The bathtub lines will not give you the same results; your tub will lose its beauty not to mention can trap water. Resurfacing may seem a simple task, but it's a job to be left for tub refinishing Orlando expert. DIY is good in a pinch, but it will basically shorten the lifespan of your tub contrary to professional work which can extend the life of your bathtub for more than ten years.
Resurfacing saves you money.
Replacing a bathtub is expensive, but you may be lucky to come across a cheap one if you shop around, but the cost of labor may be very high. Tub resurfacing may be labor intensive, but its cost so much less than replacing it. Of course, the cost varies from one company to another. Some owners often pay $550 for the services but, you can often find cheaper services. Cheap may mean shoddy services, but it's good to consider the company reputation. Nevertheless, the cost of resurfacing is so much less compared to $1000-4500 you will spend on a replacement.
Can extend your tub lifespan
Resurfacing can extend your tub for another 10-15 years, and while it won't last as long as a new one, it's going to stay longer. It's always good to choose a reputable company when doing tub resurfacing. One of the common complaints about shoddy work is chips; many homeowners have complained that the tube gets chip after few months of resurfacing. A professional may charge you more, but he or she will extend your tub life without the need for regular repair or maintenance.
Refinishing is often well-suited for some tubs, with more characters and those made of high-quality materials. To some, resurfacing is not always the best solution, and you would get better results replacing it with a better model. Besides, bathtubs that are in bad despair are not worth resurfacing. To know whether your bathtub is a good candidate, consult a professional and reputable refinisher in your Orlando.