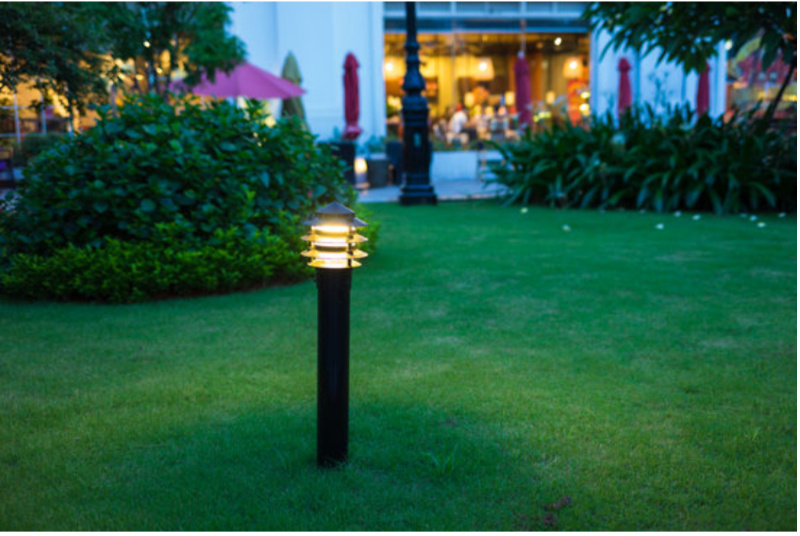 An inviting outdoor space in front of the living space is one of the things that we all dream of having. Apart from being an extension of the beauty of your living space, a perfect outdoor space can also give you a relaxing area as well as hosting family gatherings and holidays. Conversely, most people shy away from improving their backyard thinking that it could end up being ridiculously expensive. However, the reality is that creating that perfect, contemporary patio doesn't have to be that expensive nor require you to put extensive effort. To help you maximize both your time and money, improve your outdoor space through these 6 amazing ideas.
1. Experiment with outdoor lighting
One of the most effective ways to elevate your outdoor space is by the use of outdoor lighting. Apart from improving the clarity of your outdoor space, adding outdoor lighting also greatly enhances its appeal. From bamboo torches and fairy lights to modern LEDs and period sconces, you have a wide range of options to choose from.
2. Add a Porch Enclosure or Sunroom
Regardless of how much you love the sun, there are times when you will feel the need to escape from it. This is why creating a special area in your backyard where you can turn to when the sun is very hot is important. The easiest way to achieve this while also further improving the appearance of your outdoor space is by adding a porch enclosure. What's more is that you have a broad range of options that you can choose from ranging from a four-season sunroom to a screen room.
3. Create a Garden Area
Using plants, you can create a visually attractive perimeter around your outdoor space. You can choose to create a beautiful garden comprising of a variety of trees, plants, flowers, and vegetables. Try to arrange the plants in a well organized and unique order around your patio for you to achieve the double advantages of beauty and order. Also, consider changing your arrangement regularly in order to avoid monotony and embrace other creative ideas.
4. Add a Seating Area
With all that beauty that you will achieve after improving your outdoor space, you will definitely need a place to sit and enjoy it. This is where adding a sitting area in your garden comes into place. You can add a sitting area in your patio in a variety of ways. According to The Best Adirondack Chair Reviews And Advice, refrain from adding bulky furniture pieces or arranging them poorly as this can inhibit movement and conversations. If you want a seating area where you can extend the hours for enjoying your outdoor space, you can opt for a covered seating area and add some lanterns for the evening.
5. Install a barbecue area or outdoor kitchen
Imagine sitting on plastic chairs enjoying a drink with your family and friends as you roast meat in your backyard. If you think this is a great idea, then you definitely need to add a Barbecue area to your outdoor space. If you are short on budget, you can start with an outdoor kitchen bar and afterward work to improve the area.
6. Focus on your entry
To create the most effect, you should concentrate your time and efforts where you can easily make the biggest, most impact to your visitors: your front entryway. First, you should consider adding a brand new gate in case your budget is not very tight. This will provide your outdoor space as well as your home with a stylish visual that adds great value. After that, you can now lay a beautiful pathway from it to your doorstep using cobblestone, bricks, or even concrete.
An outdoor living space can be a great investment since it has the potential to raise the market value of your home. All the additional square footage to it will provide a perfect place for you to enjoy time with your family, guests, or even alone. While we have selected some of the best ideas that will arguably make your space look more inviting, you can also feel very free to bring in your imagination.