Getting organized in the New Year is never easy. I always look at all the stuff I have and get overwhelmed. This year, I decided to get a little more serious about organization and that is where I came up with these tips to help me reach my goals for the New Year.
Everything needs a home
When it comes to organizing your home, you need to realize that everything needs a home. You can't just leave everything out and expect it to look organized. One of the best tips I have found is to give everything a home, this will make you feel more organized than you ever have.
Declutter every day
We are all consumer by so much stuff that we don't have enough space for everything. I have found that my unorganized chaos is calmed down when I spend time decluttering. I also try to spend less time bringing more stuff into our home and more time decluttering. It's okay to stop and say hey " I think I have bought enough stuff."
Get the right tools
One of my favorite organizational tools for 2017 is Stor-All Solutions. Their Press N' Click line is purely genius. It has revolutionized the way I organized in my home and the way you can as well. I love that Press N' Click products are made from BPA Free, Virgin Plastic, are Microwave, Dishwasher & Freezer Safe and stack or nest conveniently on your counter or in your cupboard.
Whether you need a Canisters, a Lunch Box, or just a Single, you're going to love everything about Stor-All Solutions. I have only been using them for a short time-period and I love everything about them. Make your life easier again and use these products. You can store everything from food to crafting supplies with Stor-All Solutions. You're going to love these, I promise.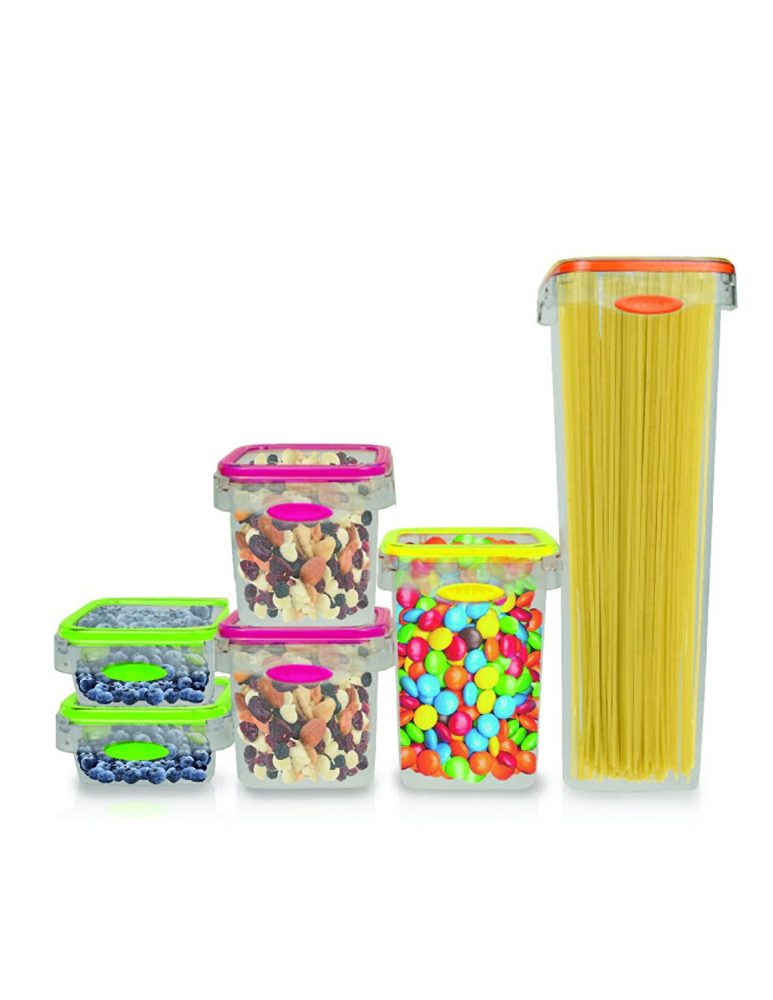 We've added Stor-All Solutions to our 2017 Valentine's Day gift guide. These make the perfect solution to any of your storage needs this year. And if you truly love someone, you want to help them get organized.