Do you need to convert a PDF to a word file? The good news is that this process doesn't need to be difficult. Here's how you do it.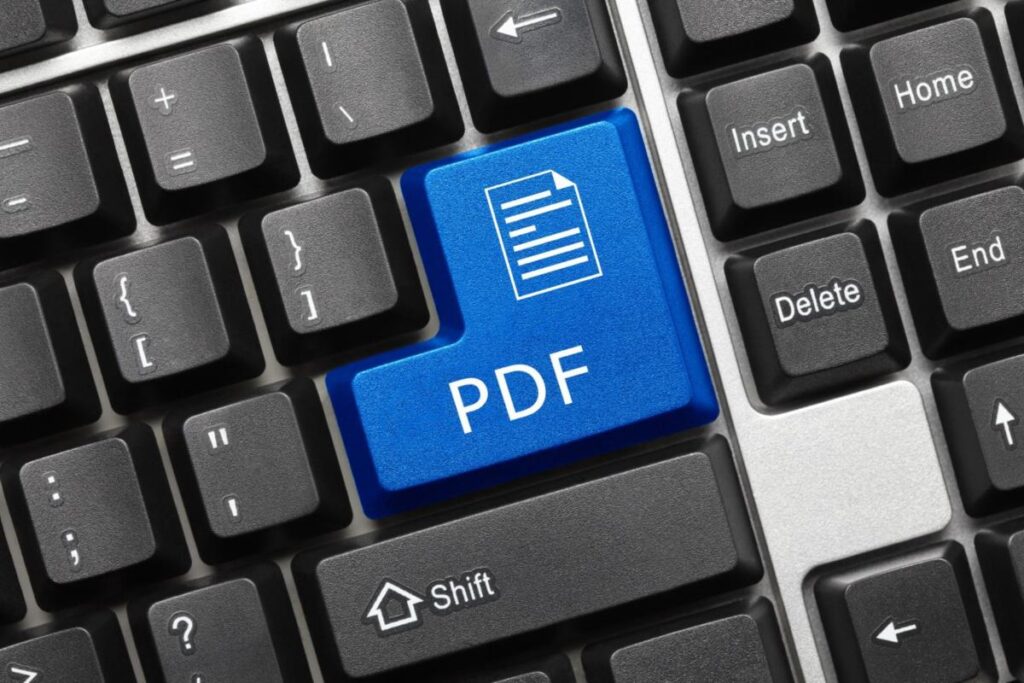 PDF and Word are two of the most common file formats in the digital realm.
They are compatible with most software platforms and devices in use today. What is more, they enable users to view files in the same and predictable way.
But, every now and then, we encounter a situation that calls for file conversion. The files may not be editable or we have to fulfill an official requirement. Whatever the reason is, no need to worry.
The good news is that to convert PDF to Word, you just need to perform a few simple steps. Modern technology does the heavy lifting and you can sit back and relax (for the most part).
Conversion Is Your Best Shot
Conversion isn't the only means of bridging the gap between file types.
Some people decide to copy and paste content from one file to another. That tactic can yield the same outcome, but it requires a lot of unnecessary work.
Conversion is the way to go for smooth and smart operators. It frees us from the hassle of starting from scratch, retyping, and going back and forth.
So, we assume you don't need further convincing. Here are the main options you have.
Going with Adobe Acrobat
As the first choice, you probably want to turn to the king of the PDF world.
Adobe Acrobat DC allows users to switch back and forth between two formats. DC stands for Document Cloud, an official property of Adobe, which operates as a software as a service. It has a standard and a pro version, priced at $12.99 and $14.99 respectively.
Apart from paying that sum, this is what you have to do.
Open your PDF document in Acrobat DC. Select the "Export PDF" option in the right-hand section (Tools pane). Choose Microsoft Word as your export format and then click "Word Document".
All that is left is to select the "Export" button.
Yes, it's as simple as ABC. The cutting-edge technology takes over after that and the process runs automatically. Once it's done you need to name and save the converted file.
Just double-check if the DOC or DOCX format is selected. To clarify, DOC format was used for Word 97-2003. On the other hand, DOCX is the format of Word 2013 and onward.
No Unpleasant Surprises
The beauty of conversion with Adobe is nothing gets lost on translation.
In other words, all your work or original file content will remain intact. You don't have to worry about your formatting, tables, fonts, and other elements going haywire.
Even elaborate scanned documents aren't a problem. We have the optical character recognition (OCR) technology to thank for this. It turns images of printed or handwritten text into machine-encoded version.
Of course, absolute perfection isn't always guaranteed, but Adobe's OCR comes very close.
The important thing is that converted files are fully editable and in native Office format. So, you can get back to your project in no time and without any setbacks.
If you still don't feel like paying for the tool, you have another course of action to consider. You could get a free trial and use Adobe Acrobat DC for seven days.
That's enough time to carry out a ton of conversions. Just remember this is an ace up your sleeve you can only use one time.
Using Microsoft Word
Next off, we have to bring up Microsoft Office Word as a potential solution.
If you have the program, then launch it and select "File" and then "Open". The window will not show up any PDF options at first. But, below "Recent", you can hunt for documents in other locations, such as your hard drive.
You should be able to locate and pick the desired file there.
Word will then display a message prompting you to convert to word (editable document). Doing this launches the conversion process. Fairly simple, isn't it?
Well, it certainly is, but bear in mind one thing. The formats and text don't always turn out the way you want. Make sure to go through the document to see whether there's anything off.
Considering the Alternatives
The truth is there are other options beyond Adobe and Microsoft landscape.
We're mostly talking about online converter tools, most of which come for free. They harness the power of OCR too but aren't created equal.
Some come with additional features. Digital signatures are one of them and they come in really handy when dealing with official and business documents.
Again, the process is very simple. You need to find and select "Upload PDF" or similarly named option. Then, you go to the right folder and choose a file you want to convert.
After a few seconds, the conversion should be complete.
Conversion works out on most platforms and devices. You can perform it on a mobile device with just a few taps. Mac is no exception— here is how to convert PDF to Word on Apple's flagships.
Regardless of the device you use, there should multiple options at your disposal.
Final Considerations
Online tools and apps are quite convenient, but there are some caveats.
First of all, some of them might not be as accurate as Adobe DC, which tends to conduct picture-perfect conversions. The deviations are usually minor, but a keen eye can spot them.
You sometimes have to do reformatting to make things right.
Furthermore, note that some of the free converters have daily limits to how many files you can convert. After you exceed it, they ask for you to pay or perform another action.
There is one neat trick here. Namely, using multiple tools at once expands your capacity to convert for free.
The bottom line is this. Do your homework before using any obscure tools. Inspect the page for social proof, reviews, security certificates, and testimonials.
Confirm that the brand behind the solution is legit. You can never be too careful these days.
Time to Convert PDF to Word Fuss-Free
If you suddenly find yourself face-to-face with a file of the wrong type, fret not.
There's no shortage of tools that make short work of conversion. Some are paid solutions from world-renowned providers, while others are free tools from less-than-well-known companies.
The choice whom to trust is yours. Assess your wants, needs, and budget (if any). Stay vigilant and convert PDF to Word like a pro.
Browse our tutorials section to gather more actionable tips and insights.