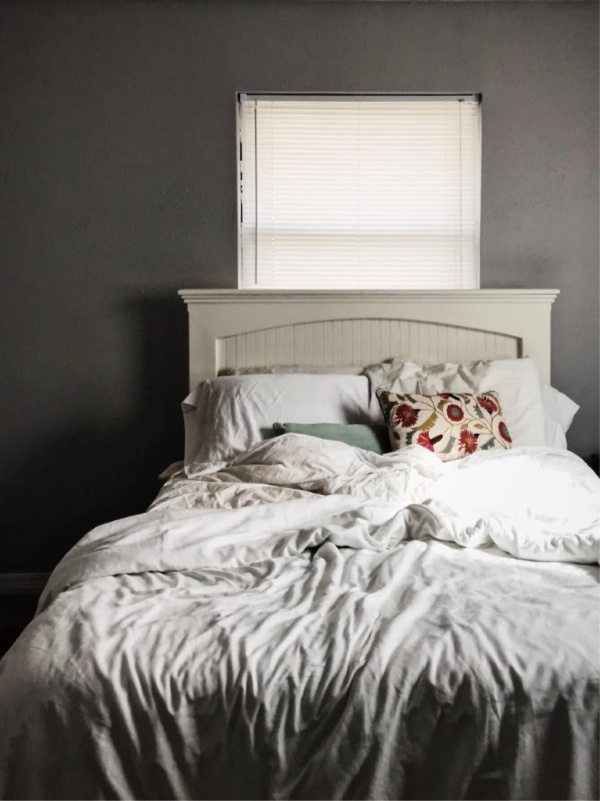 Innerspring mattresses are considered to be the oldest bed type among other materials (like foam or latex). However, that's not what we appreciate them for. We love innerspring mattresses because they are supportive, comfortable, and simple.
Still, picking the right one isn't a simple task. With the overflowing number of mattress companies and bed options, it's hard to figure out which one is the best innerspring mattress. With this amount of choices, I would definitely suggest that you narrow down your options by determining what you really want to get out of your mattress. If you are looking for a queen-sized mattress that fits your needs, you should definitely go through a list because each of them is made for a specific purpose in mind. You can read this post if you are looking for a guide for picking the best queen-sized mattress.
Not to worry, my friend. With this step-by-step buyer's guide, you will know what bed is perfect for you right away. So, let's dive right in!
"Interestingly enough, innerspring beds tend to be much cheaper than other mattress types. Why? Because these mattresses have been around for a while. They have developed greatly during the years and the prices kept decreasing because of the high demand from the consumers."
Finding Your Best Innerspring Mattress: Steps and Helpful Tips
So, are you ready to start your search for the best innerspring mattress? I thought so! Here are the steps you should take:
This aspect is obvious, but some people tend to omit it. Once you've decided how much you are willing to spend on your new innerspring mattress, the task of picking just one becomes easier since the number of options becomes narrowed down.
Consider the coil system.
Bonnell, continuous, pocketed, offset coils, micro coils… There are many types, and each of them has specific properties. Pocketed coils are suitable for all sleeping positions and offer enough support and a bouncy feel. Bonnell coils are inexpensive and come in different firmness levels. Continuous coils offer superb support levels and don't transfer motion that much. Each type has its benefits and drawbacks, so it's better to familiarize yourself with them to see which one is suited for your personal needs.
"Want to know why spring mattresses are the most top-selling beds in the world? Because they are able to adapt to your body and support it properly without allowing too much sinkage or making you sleep hot. Yes, innerspring mattresses have their flaws too, but people really seem to like this bed type anyway."
Basically, this is the number of coils used in your mattress. Numbers vary depending on mattress models and manufacturers, but the most common coil gauge is around 600-1,000. This is enough to provide great support levels for different body types. Also, keep in mind that having more coils doesn't always mean sleeping on a better mattress. Oftentimes, those coils are made of a much thinner (thus less supportive) material.
Pay attention to the comfort layer.
Placed on top of the coil system, this layer will be the closest to your body, which means it will determine your comfort too. Manufacturers oftentimes use foam, micro coils, latex, and wool as a comfort layer for the innerspring mattresses.
Inquire about the warranty.
A good warranty is your protection as a customer. It's also a proof that the manufacturer is sure about their mattress's quality and durability.
"Great news: innerspring mattresses don't sleep hot! This is because there's space between the coils. Such mattresses are properly ventilated and allow your body to remain at a neutral temperature."
Here's the deal:
There are many professionals who know a great deal about innerspring mattresses and share their knowledge online.
Listening to their opinion could never hurt you. On the contrary, it will help you get the best option for yourself. You can read extensive reviews or check sleeping tips on our website, and if you have any questions, feel free to contact us.
Lie on it if you have a chance.
Many mattress companies have showrooms where you can test the beds. If there's one where you live, use this chance. Obviously, simply lying on an innerspring mattress for a couple of minutes won't help you get the full picture, but at least this way you will get the idea of how a mattress actually feels.
"Unfortunately, spring mattresses aren't suited for places with high humidity, as it ruins the metal in the coils and makes the coils deteriorate. Therefore, if you are living in a rather humid climate, an innerspring bed might not be such a good idea."
Inquire about a sleep trial.
Some companies offer a sleep trial with their product (usually for 100-120 days). This is a perfect way to test the mattress and see how it works for your body type. In case you don't like the way it feels, you can simply return it and get a refund.
What Is the Perfect Innerspring Mattress for You?
In addition to the steps described above, you can answer the following questions in order to make the most thought-out decision:
Do you tend to sleep hot? If the answer is "Yes", an innerspring mattress would be a great option for you. However, consider the comfort layer. It is better to give your preference to the models with a latex or gel top layer. Memory foam will retain your body heat, which will definitely make you sleep hot.
Are you going to share your bed with a partner? You should remember that innerspring mattresses aren't that great with motion isolation. Therefore, if you sleep with a partner, you might want to get a spring mattress that has a foam comfort layer. Foam will effectively absorb the movements while the bed will remain supportive thanks to the coil system underneath.
Do you have asthma or allergies? If yes, make sure to ask the company representatives (or search online) about the potential allergens in the mattress's components. It can be foam, cover, coil encasement, and other parts of your new bed. Also, check if any of the reviewers are complaining about a strong odor. In this case, such a mattress has the potential to enhance your allergies or asthma.
How easily do you get out of bed? If you are older and oftentimes have troubles getting in and out of bed, try to avoid really thick mattresses. When your mattress is too high off the floor, it might be challenging to get in and out of it. Also, check the edge support. Normally, innerspring mattresses have reinforced edges. But if the top layer is foam, it might allow for too much sinkage around the edges, which, again, will make it a bit hard to get in and out of bed.
Now you know how to make a wise choice. Hopefully, in a couple of days, you will be sleeping in your brand new bed, feeling perfectly comfortable. Good luck!