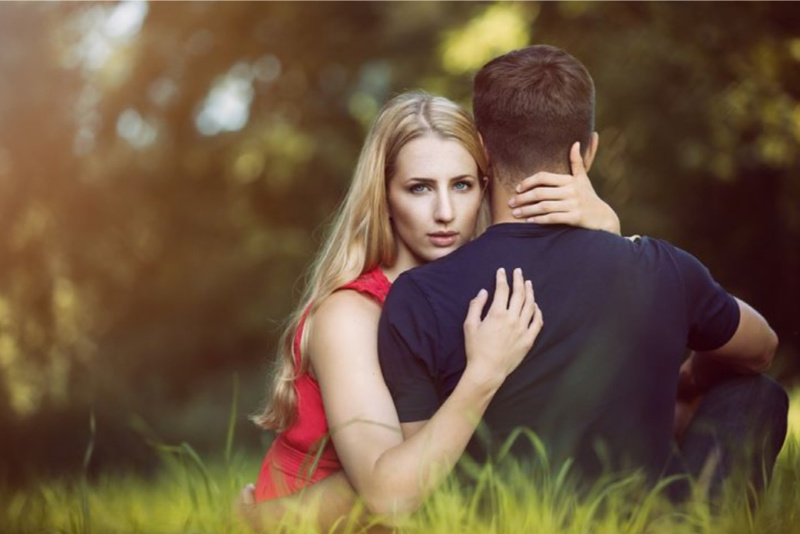 The future holds so many possibilities that could excite some but worries others. We are often anxious about what the future might bring us when it comes to our careers, family lives, and our love lives. From clubs and bars to online dating sites, you would think that finding the "the one" would be easy, but it's not. Many women feel uncomfortable about meeting strangers online, that's when psychic readings come in handy. You need to know that it's okay and you are not alone, one of the most discussed topics discussed during a psychic reading is our future in love. When will you meet your soulmate, how are they going to be like? Where are they? Are they available? You need to change the stereotype in your head about your psychics as they are not always wearing turbans and long robes while playing with tarot cards. So the question remains, how can psychic medium helps you find your true love, we have gathered all that you need to know about this topic.
Ask Your Psychic Medium About Your Past Karma
Mistakes made in your past relationships could be affecting your love life to be drought. Past actions made in your past lives might affect your future because of bad karma. Your psychic can determine if your karma is what causing you to be without love in your life. If found that this is the case, ask your medium psychic for practical advice that can correct the situation and set you right. If bad karma is affecting your love life, improving it by following the advice could actually make progress in many aspects of your life and not just your love life.
Seek The Right Person
Your medium psychic can connect with your spirit guides to find ways to improve the current situation of your love life. Finding the one for you could be done through the help from psychic readings. Challenging messages from your spirits guides could do you a great help in finding the person you should be with and finding the love you deserve.
Your Love Energy Will Decide Everything
When you first decide on going to a psychic reading about romance, it's best to start with assessing your love energy. Ask your psychic medium to read your aura to determine your love energy. Love will draw in love, depending on your current love strength, your chances of attracting your one true love will be decided. Your past relationships and your past life lovers affect your love energy. Increasing your love flow could be easy if you asked your psychic medium for advice and followed them.
Get Some Advice On Your Current Boyfriend
If you are seeing someone at the moment, you can seek some advice from your medium psychic on whether or not he is the right person for you. Wasting time on lovers that will not last can be tiring and exhausting. If you are doubting that you are not with your prince charming, get some advice right away instead of affecting your chances of getting with the right person in the future by getting your heartbroken over the wrong person.
Let your Psychic Dive into Your Personality
Open your heart and mind for your psychic so they can be able to help you. Without your acknowledgment, you might be doing things that are preventing you from meeting your one and true love. We are all humans, we all make mistakes, and we all have bad habits. Unless someone points out your bad habits, you might never be aware of them. There are some traits that you can work on that might be hindering you from meeting and keeping the right person. Open your soul for your medium psychic so that they will be able to guide you through the wrong things you are doing to meet the person of your dream. Your psychic reading will only be fruitful if you actually trust and follow your psychic's advice.
Ask About the Right Person
You might have drawn a picture of Mr. Perfect for you, but the truth is that you might be wrong about the whole thing. Apart from the physical features, the metaphysical is the one that matters the most. Ask your psychic about the habits, availability, social status, and other important features you would like to find out about your future love. Figuring what you should be looking for instead what you think you want is going to help you a lot in your search for love.
Make Sure You Ask Your Psychic Medium How to Keep Your Relationship Going
Meeting the person of your dreams is an awesome game of chances. When you have already met your soulmate, ask your psychic how to keep them around. Think about the future, even if you haven't met the right person for you. You can make use of psychic readings to figure out about tips and hacks on how to keep your sweetheart when you meet them to avoid future problems. Traits, your love energy, and other aspects you need to be aware of when you find the right person so you can have a successful relationship without any hiccups. Abandoning your selfishness, learning how to overcome whichever life throws at you, and keep your love energy at its best shape can be hard work without any help, but know that you don't have to do it alone. Always seek guidance and advice. We Accept the Love We Think We Deserve
Before deciding on going to a psychic reading, you need to know your self-worth. Cherish and love yourself before you expect someone else to love you. You need to be sure that you will find the right one for you. Your true love is just waiting for you to become the best version of yourself to be able to maintain a healthy functioning relationship. Your psychic vision comes from being of light, so give them your attention. You need to trust that good thing that will come your way eventually.