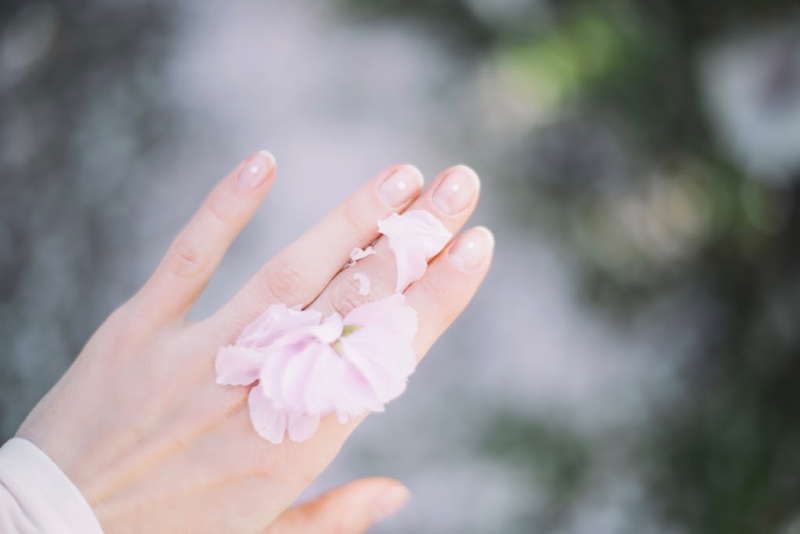 Millions of people suffer from a skin condition called eczema, which appears as red spots and dry, itchy areas. The exact cause of eczema still remains a mystery to science. A lot of factors can be at the basis of it. For example, allergic reactions to certain products can be the 'trigger' for getting eczema on a certain part of the skin. One of the most asked questions is: can eczema be eliminated? Eczema can appear anywhere on the body. It is a really unpleasant disease but there are some natural, home remedies that can help you with this problem. Is your skin easily altered? In this article, you will learn natural medicine solutions to eczema.
Chemicals and cosmetics
If you suffer from eczema, don't come in contact with the detergents when washing dishes.
Always try to wear latex gloves if you use cleaning surfactants. In addition, you can get hypoallergenic detergents to minimalize contact with problematic substances. Try to avoid all types of soaps with fragrances. Shower gels tend to have fragrances and this makes them very responsive to cause allergies. Always use hypoallergenic products and remember, that affected skin shouldn't have the contact with shampoo or conditioner.
Hydration and moisturization
To eliminate eczema, it is very important to have a very strict hydration routine. Otherwise, eczema will continue to appear. To reduce your eczema complaints, drink a lot of water. Having a sufficient amount of water and staying hydrated all the time, is a good habit. This can also protect you against several diseases and situations. Develop the habit of drinking water every hour and many toxins will be excreted outside your body. Your immunity will be strengthened, and that's exactly what you need to do to protect yourself from atopic dermatitis. As a result, less histamine is released, which increases your natural defenses. Also, vitamin C, nettle tea and rooibos ensure that the amount of histamine increases in your blood.
Changes in diet
Avoid dairy products and increase portions of anti-inflammatory foods like flax, turmeric, ginger, mushrooms. Nowadays, people eat many processed and refined products which can give rise to all kinds of skin problems. That's how the organism tries to eliminate these toxins. We often forget, that skin is an organ that allows purifying toxins through the pores. An overload of sugars, refined flours and unhealthy fats (red meat and sausages, cheeses, fried foods, pastries, ice cream, pizza, etc.) may be related to eczema. Another possibility may be some food that our body is not digesting well.
Stress and Sleep
Some dermatological diseases, such as eczema, have psychological aspects. Research suggests that hypnotherapy, mindfulness meditation, muscle relaxation, concentrated breathing, cognitive-behavioural therapy, and psychotherapy can bring relief. People who regularly experience stress, often experience eczema. Stress can cause some serious attacks on the skin. Learning relaxation and meditation techniques and practising them daily can help you to manage eczema. It is important to live a life as relaxed as possible. Additionally, a well-balanced sleep schedule influences the whole body and reduces stress. That is why, when you struggle with eczema, you should pay attention to your stress level and your sleep routine.
Apple vinegar
This natural remedy is often used at home against a variety of skin conditions. Apple vinegar is rich in anti-microbial and antiseptic properties to neutralize bacteria and germs. It actually treats your dermatitis. If you want to use it to heal your eczema, mix one teaspoon of apple vinegar with a teaspoon of water. Apply the solution with a cotton ball throughout the infected area and then leave on for 30 minutes. Next, rinse with lukewarm water. Perform the whole process daily if you want to enjoy the better result. For better results, you can also consume 2 tablespoons of vinegar tea with a glass of water 2-3 times a day.
Magnesium baths
Eczema is frequently a manifestation of a magnesium deficiency. While magnesium levels are below the standards, the body produces histamines. Histamine creates itchy skin and red spots, which are caused by inflammation of the blood vessels leaking fluid into the skin and tissues. So for people with eczema, magnesium baths can be helpful in healing the skin. Presently, there are plenty of tested natural eczema remedies that you can use. In particular, you should try magnesium flakes or magnesium oil.