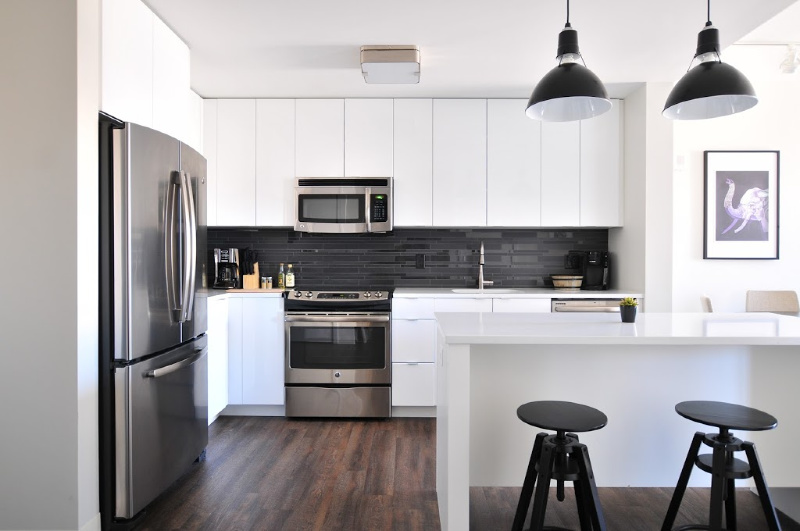 Your home interior design can get a whole lot cooler with simple tweaks that will take your house to a whole new level. You can wake up one day and decide that there is something missing in your home, or you could simply be just bored of the way your home looks. If you want to revamp your home interior design entirely or just do a little change, a home hack can be life-changing.
Your home will definitely be much more practical and functional with these simple hacks:
Know Your home
Before you get down to the details of the interior design, it's important to have the big picture of your home. The way the rooms are set up throughout the home plays a huge role in bringing each different design together to make it blend well. If you're designing a new home, it's a good idea to do a bit of research on the overall structure and design. Luckily, most companies have sites that can give you virtual views of homes, inside out. A good place to start would be https://www.eaglewood.com/, this is a great example and start off point before you can go ahead and get into the details of the interior design of your home.
A Hidden Cabinet
Long gone are the days when cabinets took up so much space. They even looked ugly and did not necessarily fit in with the other home décor. You can now have a cabinet that is completely out of sight yet be somewhere that is hard to forget. Sometimes, we just need to put our keys next to the door, but hanging them does not look appealing. Creating a hidden cabinet to store your keys will help you not to forget them anywhere anymore.
Paint Differently
If you are into painting, you can paint the walls yourself. You can draw on them whatever you like. Let your children paint on the walls of their bedrooms. You can also paint the areas and items you feel are too plain. For instance, paint the inside of a lampshade, paint the sides of the drawers or even the side of a door.
Creative Wallpaper
A wallpaper can give the illusion of refurbishing any piece of furniture, wall, or tile, making it look like it costs much more than what it really does. You can decorate your side tables with marble contact paper. It will definitely add a luxurious touch.
Artistic Cushions
So your sofa or couch after a while just looks too dull. Adding cushions to them might change the way they look entirely. You do not even have to put cushions of the same colours or patterns. Instead, if your sofa is plain, cushions with artistic coverings will add a dash of colour to the whole room.
Not Your Typical Bookcase
If you are a bookworm, you probably have tons and tons of books that you have absolutely no idea where to put. Filling a dead space with a library will make you kill two birds with one stone. Do not let the space in your hallways or corners go to waste. Instead, hang shelves there and put all your books on them.
No More Wires
We often have that area with so many chords all over the pace, coming out of the T.V., coming out of the walls, and coming out of pretty much anything. Hiding them inside your walls can cost you a fortune. You can put them inside a nice looking box and hide them from plain sight. You can even hide your router likewise inside a box or even a book.
Extraordinary Frames
You can hang all the photos you like, but not in the usual way. Get creative with frames. You can even paint the frames on the wall and just stick the images inside of them. Or you can make the frames with tapes, coins or wallpaper.
Your Home, Your Rules
There is no guide to how creative you can get. Get crazy with your decorations and take more risks. These simple hacks can really change how your home looks like and how you feel about it. The most important thing is to do it your way. It is your home, after all, so make sure your touches are all over the place. And you do not have to change it all at once, on the contrary, it is a never-ending process. Every time you feel a little bit bored, just hack one thing at a time.