Heat Can be Hard on Hair and Makeup
I don't know if you are like me, but the summer heat makes my makeup and hair melt. Who wants to spend a bunch of time on hair and makeup if you're just going to sweat it away? Not me! Obviously, if you spend time on the way you look, you don't want the heat to ruin it. Well, I have 4 great, sweat-proof beauty products that are going to help you in that area. The first (and my favorite) is Erborian Extra Matte Primer. I also received Ban Roll-on Purely Gentle Antiperspirant/Deodorant, John Frieda Luxurious Volume Dry Shampoo, and Jennifer Lopez Inglot Pressed Powder.
Erborian Extra Matte Primer
Wow! Ladies, this product makes my face look soft and flawless. You can wear it alone or under makeup. I used it under makeup, so when you see the photo, I do have on other products. I am impressed at how much it blurs the look of your pores and imperfections. It contains water lily extract from Korea, which is what makes the mattifying look possible. You can get this primer at all Sephora locations, or simply click on the links in this post.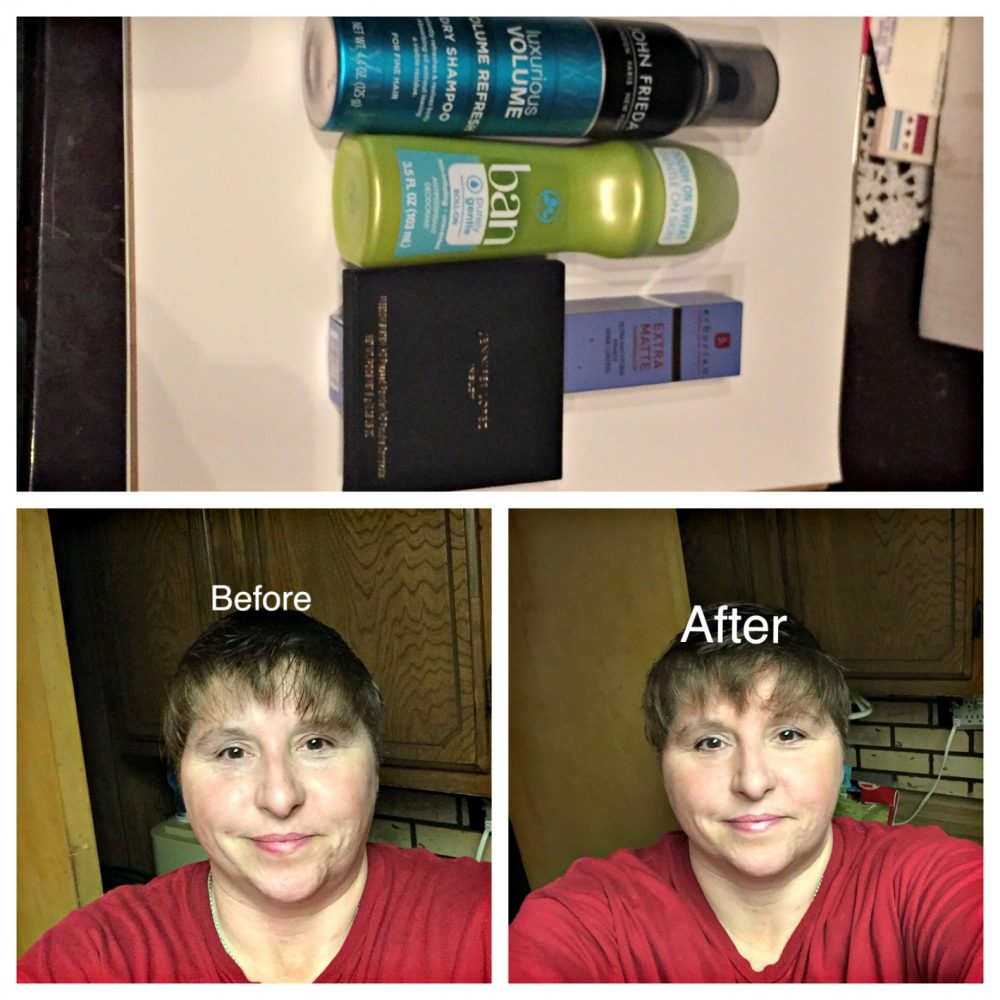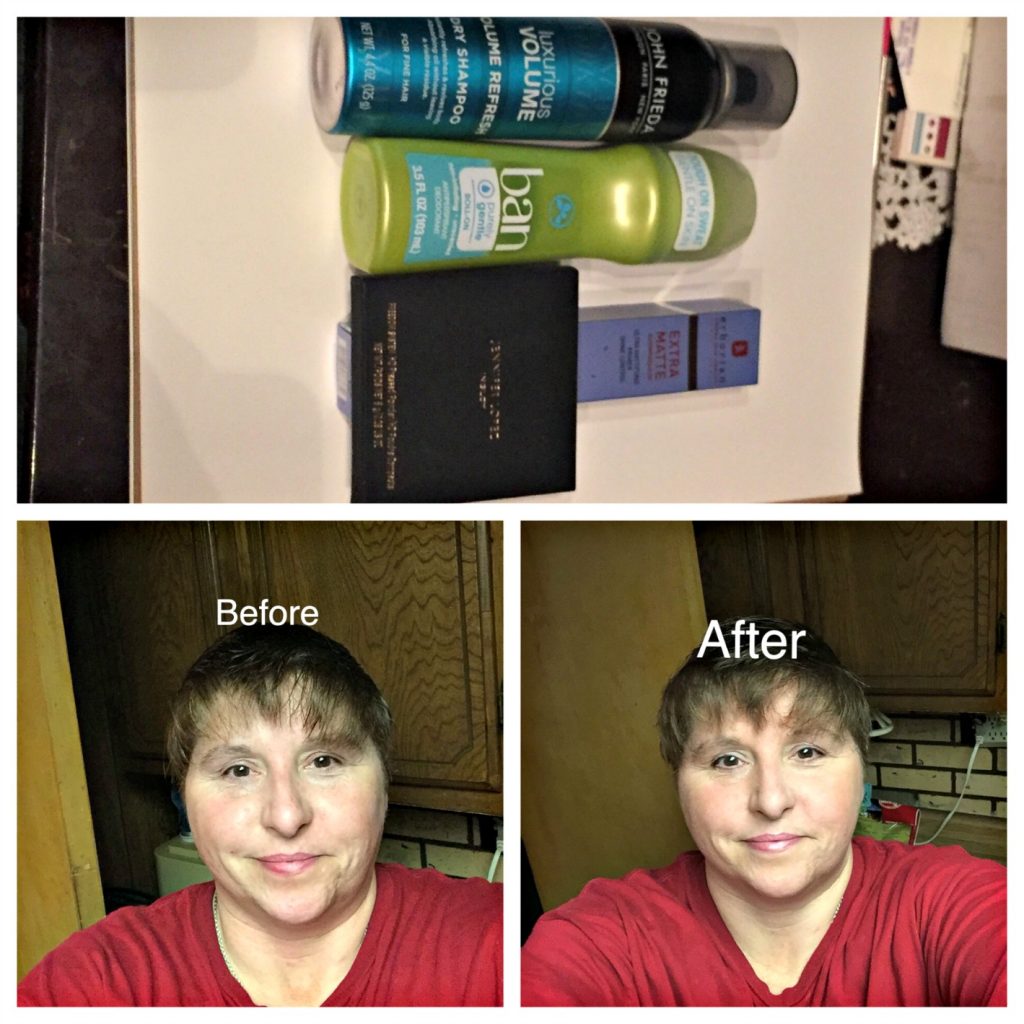 Ban Roll-on Purely Gentle Antiperspirant/Deodorant
I usually don't like using roll-on products because they take forever to dry, but this one didn't. It dried right away, and kept me dry all day! I love that it didn't have a scent. It is made specifically for sensitive skin like mine. I had no problems with it at all. Sometimes when I use a different deodorant I get a rash or at least bumps. Thankfully, that didn't happen with this.
John Frieda Luxurious Volume Dry Shampoo
When you are out in the sun, your scalp sweats and the oils begin to make your hair look oily. That is no good! I like this product because after being out at an outside bar (or wherever), you can simply take it out of your bag and spray some on your hair. You use your fingers and move it around a little and now your hair has volume and looks clean again! It smells amazing too. There are many dry shampoos on the market now, but I've found that there are only a small amount that works. This is one that does!
Jennifer Lopez Inglot Pressed Powder
The powder that was sent to me worked awesomely and the color is Nude 3. I don't usually use powder, but now that I have, I won't go anywhere without it. It gave my face a great foundation for the rest of my makeup, and it gave me some color. I like that it doesn't make my face look older or dry. This is going to stay in my bag! It also doesn't look like you have a ton of makeup on. This is one of my new favorites.
Connect with Erborian Matte Primer/ Ban Roll-on/ John Frieda Dry Shampoo/ JLo Powder/