Aromatherapy Products From Artful Wellness
Aromatherapy is huge right now, which means, I'm sure you have tried one or more of them. I'm pretty sure you have never heard of this though. Artful Wellness is a company that makes amazing paints and putties…and yes, they actually smell wonderful! Our sense of smell is very important when it comes to our moods. Just a certain smell can help us relax or even energize us. I'm excited that I received Artful Wellness Harvest Putty (smells like pumpkin spice). Perfect timing for Halloween!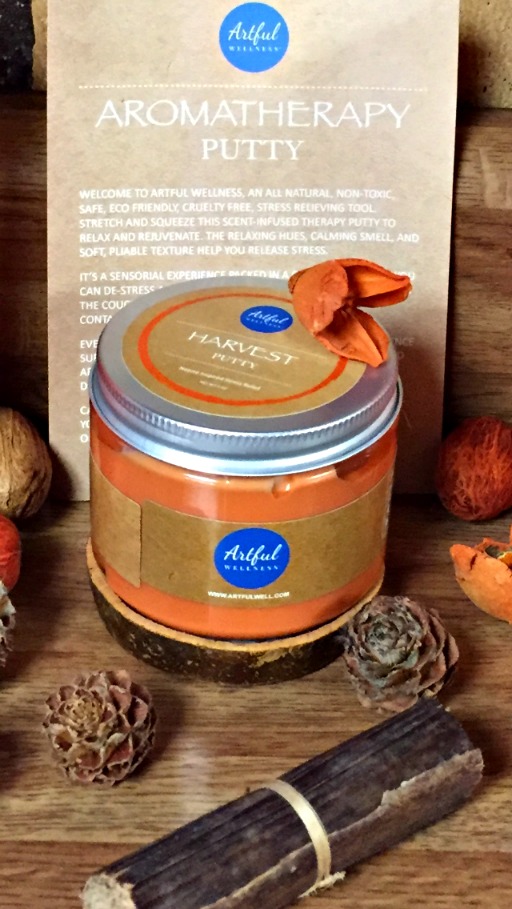 The products that Artful Wellness makes is geared more towards children with Autism and ADHD, however, anyone (kids and adults) can use their products. I found myself playing with the putty and smelling it every couple of minutes. Halloween happens to be my favorite holiday, so this is right up my alley! Of course, when my granddaughter finds out that I have this, she is going to steal it for sure. We actually use Lavender lotion on her after baths to help her wind down and go to sleep. It has always worked. I love aromatherapy! It is amazing to me how well it works for anyone.
So the Harvest Putty that I received is just one of the great products that Artful Wellness offers. They actually have paints that are infused with Lavender, if you can believe that! Their products are all 100% natural colors and fragrances, and even eco-friendly glitter! They are also chemical-free, non-toxic, vegan, and cruelty-free. The putty feels so good in your hands. It works great as a stress reliever.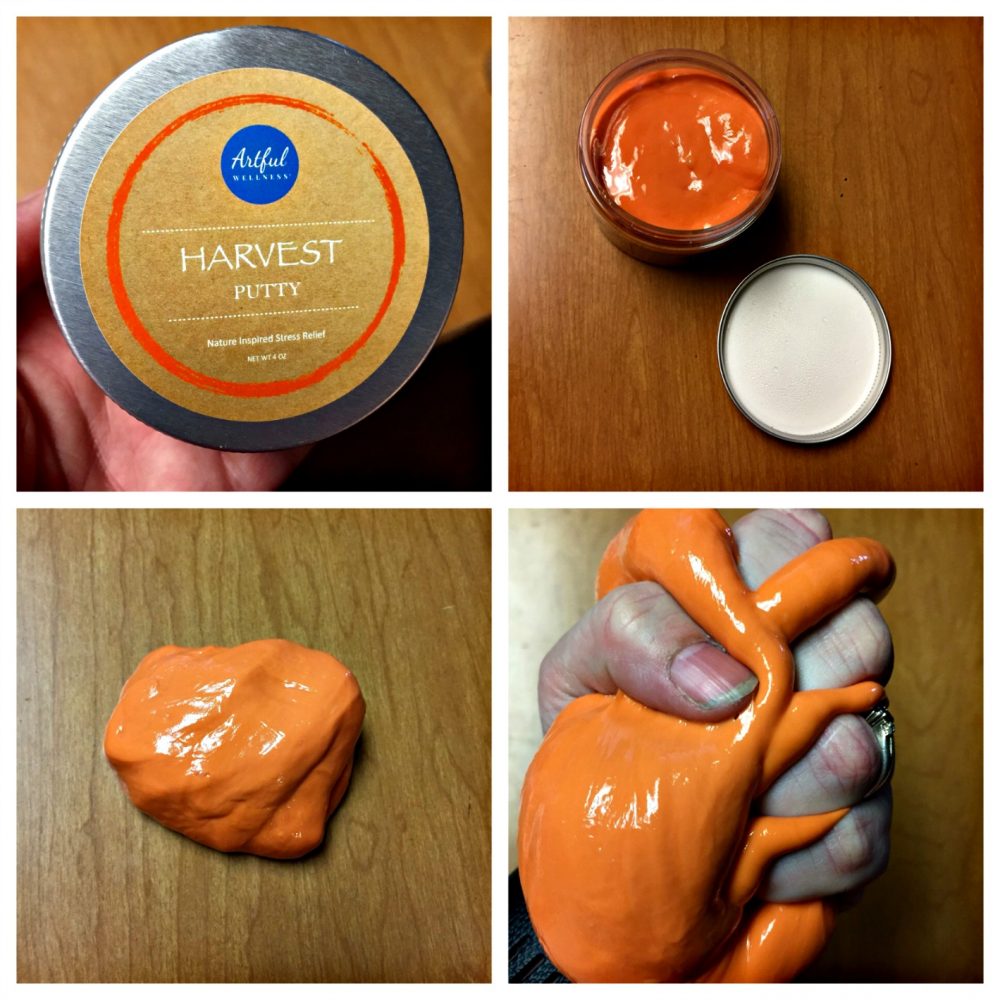 Artful Wellness is a company that truly cares. Not only do they make sure that their products are completely natural, but they also give back! They donate a percentage of their proceeds to domestic violence survivors. They also give the kids of those families free art supplies. Let me just tell you, I grew up in a terribly violent home when I was a child. It isn't something that you simply "get over". If someone had helped me with art supplies so that I could maybe get some of my emotions out, I may have gone a different way in my life. I guess you never know! These children especially need aromatherapy in their lives.
Halloween is creeping up on us, and these would make great gifts for your favorite trick or treaters! I hope you go to their website and get your own products! Remember, you will be helping a group of people that could really use it. I'm so glad that this company is so caring. We need more in the world like them.
Connect with Artful Wellness/ Facebook/ Instagram/