The Sights and Sounds of Monaco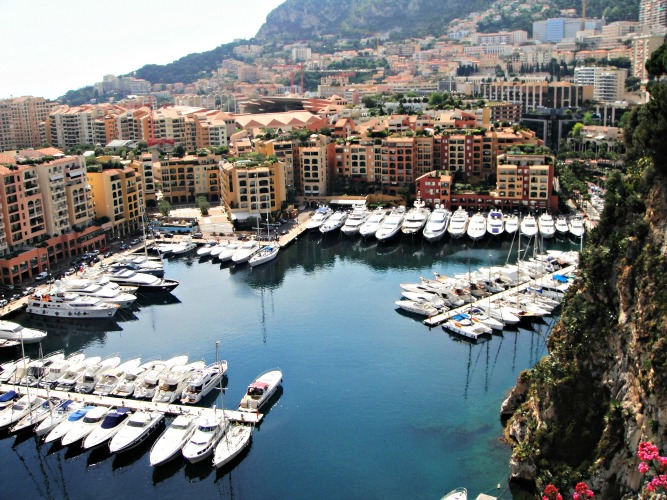 Monte-Carlo is the home of the most famous car race in the world – The Monaco Grand Prix. It calls for meticulous driving and nerves of steel, it's the race that every driver wants to win. The Monaco Grand Prix is an annual event but there are many other attractions in Monaco to keep you entertained. In fact, there is so much to see and do you might want to consider moving here for good, let alone buying a holiday place or popping here for a couple of weeks! It's all about where you look for that new abode when you visit Monaco, property for sale on Princess Grace Avenue (thought to be one of the most expensive streets in the world), can set you back a pretty penny. There are more affordable options and once you are here it's worth it. Let's take a whistle-stop tour of some of the attractions you might want to take in:
Monte-Carlo Casino and Opera House
Built by Charles Garnier in 1893, the Monte-Carlo Casino and Opera House has a lavish feel. Enter a marble paved atrium lined with over twenty onyx columns and discover the red and gold themed opulence of the Opera Hall. Frescoes and sculptures adorn the space which has hosted renowned performances by great names from the world of ballet and opera.
Oceanographic Museum
If you have an interest in marine science and oceanography, or just enjoy the fascinating undersea world, pay a visit to the Oceanographic Museum. The world-renowned aquarium has in excess of 90 pools, featuring fish and underwater creatures in a myriad of shapes and colors. There is unique marine fauna on show (the coral reef in shark lagoon is a sight to behold). Although you might be too distracted by the sharks majestically passing by to fully appreciate the coral!
Monaco Cathedral
A place of significant historical value, Monaco Cathedral was built in 1875 in a Roman-Byzantine style. It is the final resting place of sovereigns of old, including Prince Rainier and Princess Grace. Mass still takes place at the Monaco Cathedral each Sunday morning between September and June.
Prince's Palace
With its distinctive setting (on the site of a Genoese Fortress), Price's Palace is truly breath-taking. There is an Italian inspired gallery, ornate frescoes adorn the palace and an imposing Renaissance fireplace takes pride of place in the Regal Throne Room.
Monte Carlo Harbour
Have you ever been to a boat show? We can guarantee that this is a boat show like no other you have ever seen! Take the fanciest yacht you can imagine and multiply that by ten. Some are so grand you may actually mistake them for cruise ships. Monte Carlo Harbour is a real eye opener, sail in and take a look.
Fall in Love with Monaco
Come, spend some time on Larvotto Beach, soak up the sun, we don't think you will want to leave. We love it here in Monaco, property for sale may seem pricey but shop around, get to know the place and fall in love with this beautiful part of the French Riviera.