Compensation was provided by Guardian via MomTrends. The opinions expressed herein are those of the author and are not indicative of the opinions of Guardian or Momtrends.
At our house, we are outside all the time tending to our pets, having family fun, or just enjoying a swim in our pool. However, we have to fight the pesky mosquitoes, and I don't want to this year. I swear the mosquitoes swarm me every time I go outside lately, my husband says it's my sweet blood. Ok, whatever it is it's annoying. My son loves to swim and some days if the mosquitoes are too bad we won't go and I know that crushes him.
I hate getting bit by mosquitoes, and the itching drives me crazy. Then when the kids get bit, it's like 100x worse because there is a lot of whining and questions, but I get it, mosquito bites SUCK (literally…haha)! Plus as a mom, I'm also very nervous about the bites due to the diseases mosquitoes carry now. So when I was at Kroger the other day, I checked out the mosquito repellent area and guessed what caught my eye….Guardian Deet Free- Mosquito & Tick Repellent.
I bought it, and when we got home, I sprayed it on and took the dogs out for a walk and not one mosquito came around. Usually, I'm shooing them away from the dogs and myself. Let me tell you a little bit more about Guardian, and you will see why I wanted to try it out!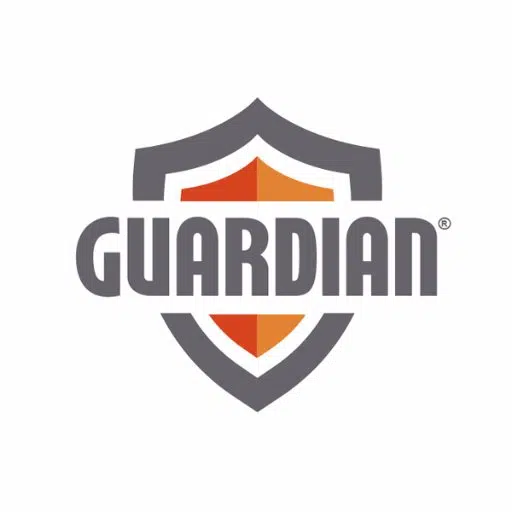 Guardian is a plant-based, non-toxic alternative to DEET chemical repellents that work and does what it says it will do-repels the mosquitoes!
Benefits:
A safe and non-toxic alternative with plant-based respect for your body, your health, your children, and the environment.
No chemical smells and doesn't leave that sticky residue like chemical compounds.
Is safe for use around your outdoor equipment. DEET, on the other hand, damages and corrodes plastics, nylon gear, and some clothing.
Provides a solution for people who have skin sensitivity to DEET or for whom DEET doesn't work effectively.
Extremely effective against mosquitoes and ticks, but lasts without a need for frequent reapplication.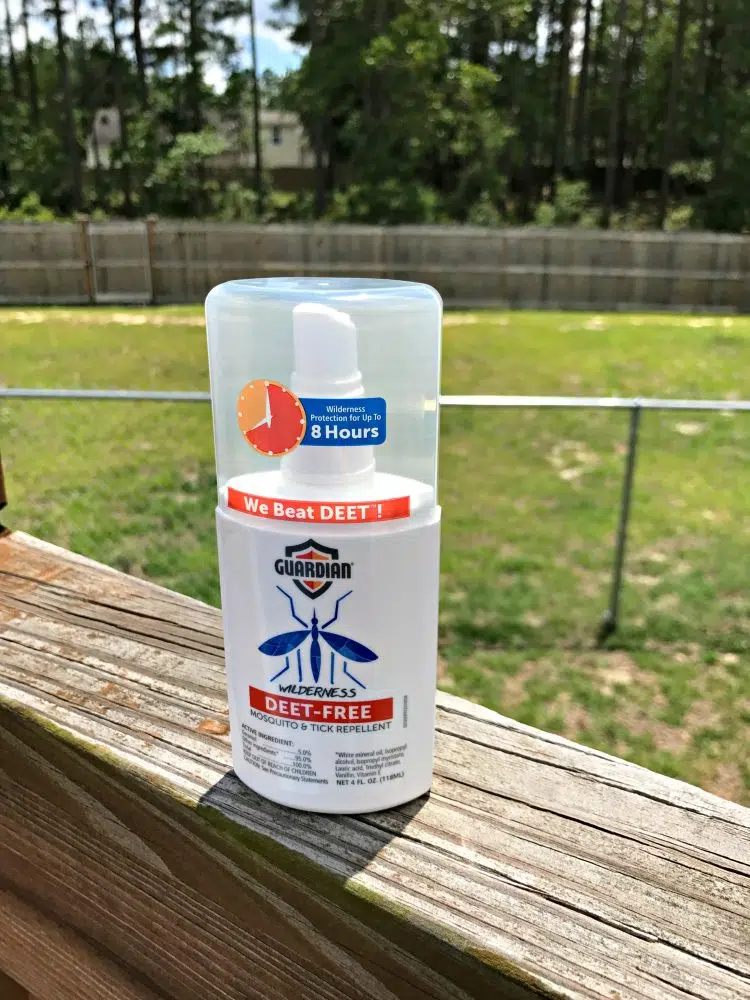 So now we can I can feel better about what I put on my kids. I hated that nasty smelling and sticky spray I've used in the past. Plus it never stayed on; I always had to reapply. Thank goodness for Guardian because this summer we can enjoy the outdoors without fearing the mosquitoes!
There are two kinds of Guardian so see which one will fit your lifestyle.
Wilderness: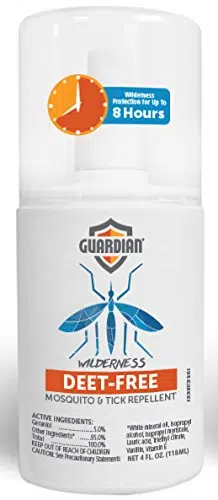 DEET-Free

8-Hour Protection

Scientifically Proven

Plant-Based Formula

Non-Toxic

Safe for Children (ask doctor for children under 2 though)
Backyard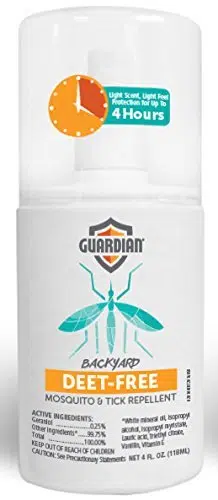 Same repellency as Guardian Wilderness, with a lighter feel and shorter duration- 4 hours instead of 8 hrs.
Now, are you ready to enjoy your summer with Guardian- and protect yourself from all those pesky mosquitoes!
Make sure to head to your local Kroger because they are featuring Guardian at 25% off! Save money and protect your family. Not near a Kroger? Guardian Wilderness & Guardian Backyard 4-hour repellent, are available on Amazon.com also.