Being that this is a special time of the year, well, there is much to discuss. By now you've probably seen more than enough holidays decorations concerning both Thanksgiving and Christmas. Then, of course, you have the many themed premiers getting ready to kick off for everyone to watch. Gathering the family to share these experiences is one way of holiday bonding. With there being so much to look forward until the new year arrives. First, we have Thanksgiving; then we have Christmas coming up as well. Overall, there is much to come that nobody wants to miss out on.
Kick Things Off The Right Way
We all have things that we look forward to day by day, including what's to come on television. Hallmark Movies & Mysteries fans all over will be tuning in beginning Nov 17th – Nov 25th for "9 Night Thanksgiving Movie Event!" During this event 15 movie premieres being featured and ready to be watched. Just imagine sitting down with the family enjoying a heartwarming movie together. I'd say that sounds like a plan for many days to come.
Now, "Hope at Christmas" will be officially premiering on Tuesday, Nov 20th at 9pm/8c. With that being said, here's some information on the upcoming film.
Stars: Erin Cahill and Justin Bruening
When widowed mom Megan returns home for Christmas, she and her two sisters Audrey and Bethany are surprised to learn their parents are selling their childhood home, making this their last Christmas together in Vermont. Megan is even more surprised to discover that the buyer is her high school sweetheart, Nash, who plans to use the house as an investment property.
You should know that Hallmark Channel will be hosting the Holiday Home Decoration Sweepstakes. Simply tune in to Hallmark Channel Radio on Sirius XM- Channel #70 to listen to timeless Christmas music and carols. By doing so, you'll have a chance to win a set of ornaments and Balsam hill trees!
Let's Not Forget About The App
With every great network comes some additional insight full of information. That's right; you can get all the additional information you need through the Hallmark Movie Checklist App.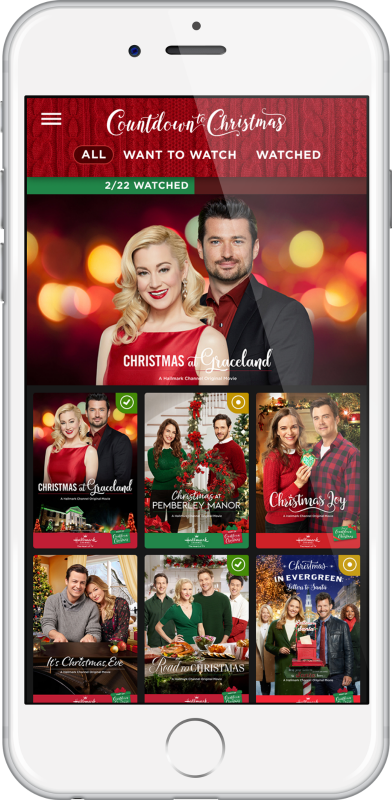 With 37 new original movies, you won't want to miss even one! Now you can use the new Hallmark Movie Checklist app, and you can create reminders, watch trailers and stay up to date on all the exciting new movies coming this Christmas on Hallmark Channel and Hallmark Movies & Mysteries!
Who Loves Giveaways?
All you have to do is use the designated hashtags, #HopeAtChristmas (primary) and #MiraclesofChristmas as a barrier to entry for the promotion. You can even live tweet during movie using #HopeAtChristmas hashtag, and a winner will be picked at the end of the movie. The featured prizes include:
1 T-Shirt
1 Mug
1 Snow Globe
1 Magic Key
Trust me; you are going to have more than enough incredible movies to watch in the upcoming weeks. You won't have any problem getting some extra Christmas spirit going through your veins. So be sure to go over all of the information I have for you above. This is going to be quite an interesting holiday season.