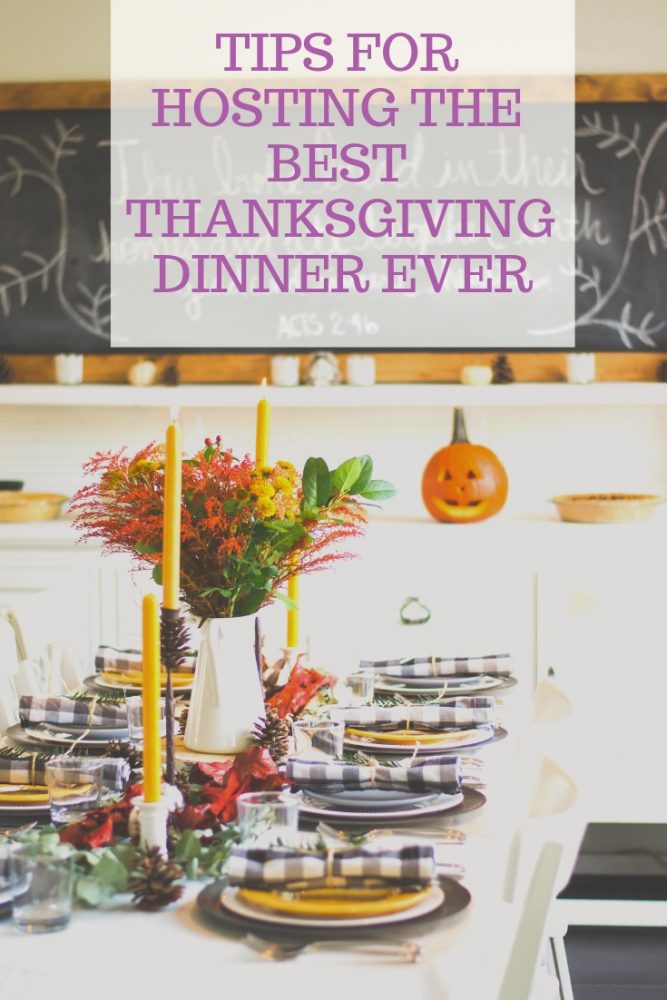 Hosting Thanksgiving dinner can be one of the most memorable experiences during your entire year. While hosting Thanksgiving dinner for your family sounds like a memorable experience, and you'll quite enjoy the time spent feasting with family, it can be a stressful event to plan. If you're uncertain how to get started and what to do when it comes to hosting the best Thanksgiving dinner ever, then you've come to the right place. Today I'm featuring my favorite tips for hosting the best Thanksgiving ever to help alleviate stress and ensure this special family gathering goes well.
Say Yes to Help
Thanksgiving dinner is one of those special holidays where a potluck style dinner is actually acceptable. If you have family members who've offered to help you with this event, say yes! You could also talk to each family member who'll be in attendance. Ask each family member to let you know one dish that they'll bring for Thanksgiving dinner. Keep notes of who is bringing what dish so that you don't end up with duplicates or too many side dishes with few dessert options.
Prepare Food Ahead
There are many food options for the best Thanksgiving dinner ever that you can prepare ahead of time. Look into what meals you're able to make ahead of time. There are many Thanksgiving side dishes and desserts that you can prepare up to a week or so in advance, freeze and thaw out in time for your festive feast with family. This helps cut down preparation time on the big day you're hosting Thanksgiving dinner.
Start Early with Decor and Dishes
If you're going to go big with hosting Thanksgiving dinner then you need to start early with decor and dishes. Get the dishes and platters ready beforehand by washing them and finding every piece of silverware that you want to incorporate into this big festive day with family. This ensures you have all of the utensils, serving dishes, and other decor pieces ready and on hand to start setting up the Thanksgiving dinner table.
It's Okay to Buy
While you may think of Thanksgiving dinner as a homemade feast, it doesn't have to be. It is perfectly acceptable for you to go purchase some of your meal options that will be served on this special day. Things like vegetables or mashed potatoes, or stuffing could even be made on a lower cost scale so that you don't have to go broke or take up too much time with the preparation of some of your side dish options.
Each of these tips will help you host the best Thanksgiving dinner ever. Remember that family is here to help you along the way and they're not worried about having to bring a small dish or help you with the decor. Thanksgiving is a festive holiday where we show how grateful we are for each other over a fabulous feast, use these tips to ensure this special holiday runs smoothly for you and your loved ones.