Let's be honest; you can't have any kind of celebration without having a plan, can you? Think about all of the holidays that are still headed our way this year. In fact, we are in the month of March, which means we have another holiday approaching. In other words, we are going to have to start the planning phase right away.
This upcoming celebration is going to have everyone sporting incredible amounts of green. We are talking about St. Patrick's Day, a day that a ton of us love celebration. Not only will you see green just about everywhere, but you'll also be taking part of it all. The question is, do you have an idea on what you are going to do? People come up with so many ideas and plans on what to do. Have you ever considered trying a number of St. Patrick's Day recipes?
Trying a number of different ideas just may be what you need to try this year. Even if you don't have any ideas in mind, I just might have a few for you to consider.
Recipe Surprises You Have To Consider
If you are planning a party for the kids or just a celebration in general, how about considering some new ideas. Help little leprechauns get in the spirit for classroom parties or family celebrations; Juicy Juice has a selection of green-themed crafts that can be completed in 4 steps or less. They also have a number of recipes fit for the occasion as well!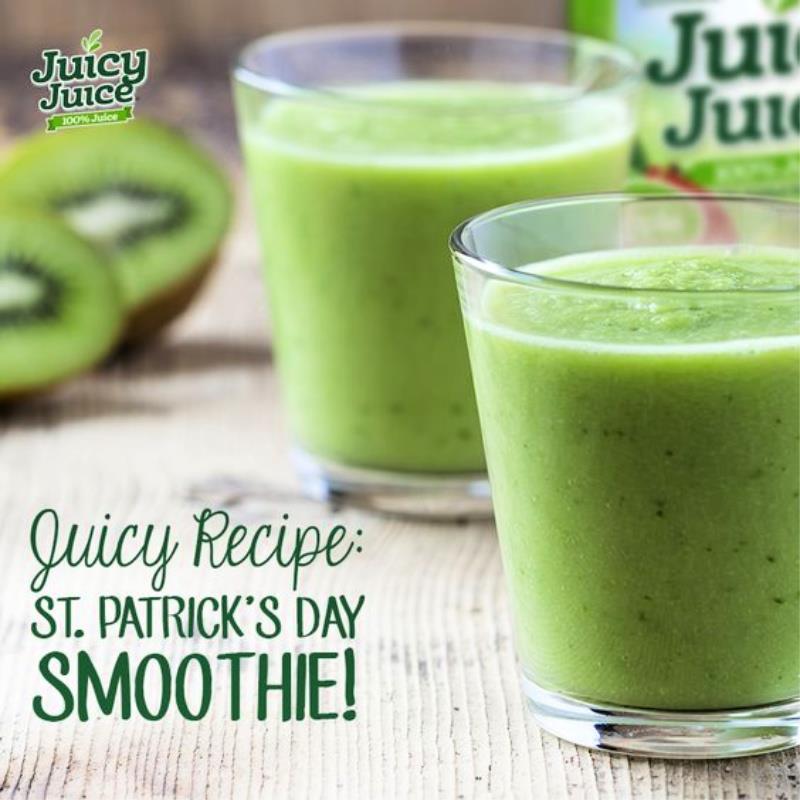 One of my favorite recipes that they have to offer, is their Juicy Shamrock Smoothie. Now getting the kids interested in greens has never been an easy task. I can guarantee you that surprising the kids with this at the your upcoming celebration will be a plus. Not to mention that it's going to be quite delicious too. There are other ideas to consider like the following:
With every idea you have to think about, you are bound to find the perfect solution for any gathering. You can never have too much green in your life when it comes to St. Patrick's Day.