Ask yourself this, do you think that every item out there has its own go-to solution for cleaning. Think about it, a ton of stuff in the world need to be cleaned appropriately. If things didn't get cleaned, then we would have ourselves one big mess to go through. From your personal bubble to other necessities, they have to be cleaned. In fact, anyone who owns a pair of dentures knows this is major. There's absolutely nothing wrong with them unless you don't take the time to clean them properly.
A Cleanser Tablet That's Out Of This World
There are quite a few things you have to focus on when it comes to dentures. For the most part, you have to treat them like any other teeth out there. Without proper care, well, things can go downhill sooner than you think.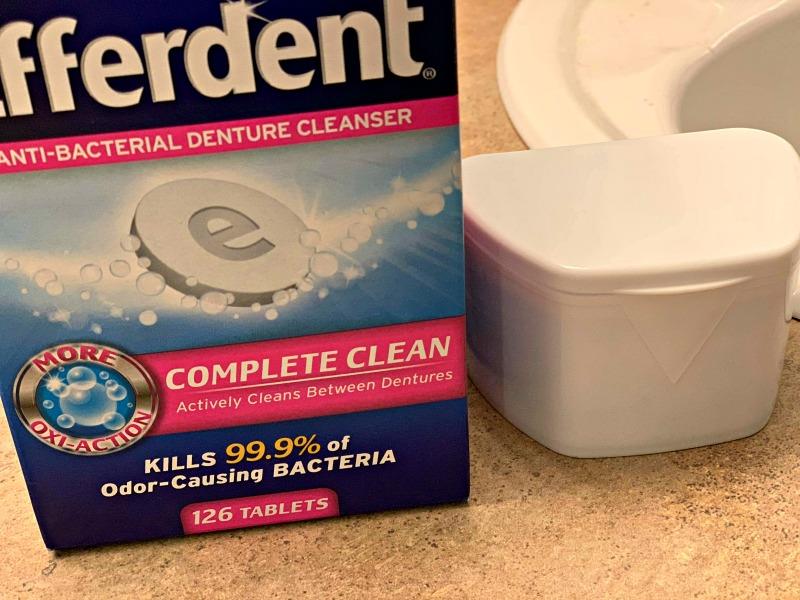 People look for a dependable way to make sure they are going the cleansing they need. Don't get me wrong; there are quite a few directions you can go with this. Although, the go-to option that's buzzing right now is Efferdent.
With cleansing being a massive part of denture care, this is an option you can't overlook. Efferdent® Denture Cleanser cleans full plate dentures, partial dentures, retainers and other dental appliances with its effervescent cleaning action. These incredible tablets were designed to give you the everyday cleansing your dentures need. You will be confident in going with this product for many reasons.
The main one being that this is the only denture cleanser tablet accepted by the American Dental Association! Plaque build-up and kills odor-causing bacteria are also factors that are taken care of too. Here are more details:
Delivers a complete clean with powerful oxi-action
5 in 1 cleansing system

Removes stubborn stains
Whitens dentures
Kills 99.9% of odor-causing bacteria
Actively cleans between dentures
Reduces plaque build-up
Different Variants

Complete Clean
Fresh & Clean
PM Overnight
Coffee & Tea
Here are a few ways to save when purchasing Efferdent:
At Walmart, you can purchase the Efferdent 44 count for $1.68 after using the coupon. Regular price $2.68 – $1.00 Savings Coupon = $1.68
The 102 count box would work like this. Regular price $4.98 – $1.50 Savings.com Coupon = $3.48 you would pay for the box.
At Walgreens, you can purchase the Efferdent 44 count for $2.49 after using the coupon. Regular price is $3.49 – $1.00 Savings.com Coupon = $2.49
The 102 counts would be Regular price $6.49 – $1.50 Savings.com Coupon = $4.99 Also at Walgreens there is a buy 2 get 1 free mix and match.
Jump Into Savings
Now, by clicking here, you'll be able to grab an exclusive printable coupon for $1.50 off any one (1) Efferdent® Denture Cleanser 78 count or higher. Or click here to get $1 off any one (1) Efferdent® Denture Cleanser 24 count or higher. Make sure to check out your Valpak envelopes to get additional coupon opportunities. Check out all of the information I have for you above.