According to the PureWine website, sulfites and histamines can cause wine allergies, which can then cause the following side effects: headaches, flushed skin, congestion, runny nose, sneezing, stomach issues, joint pain and hangovers. Well, the Wave, a wine filter and aerator from PureWine, can help remove the histamines and sulfites from the wine (and it does so while preserving the wine's taste, color and scent). According to the PureWine website, the Wave uses Phoenix technology and NanoPore absorption to do its job and provide you with a glass of wine you can enjoy without the side effects listed above.
The product's website states that up to 70% of wine drinkers can have issues with side effects secondary to wine allergies. Wow! I had no idea. Even if one doesn't have allergies to wine, it's interesting to note the following: "In blind tests, even wine experts prefer wine filtered by PureWine, because it allows the natural characteristics of wine to be experienced more intensely" (quoted from product's website).
The Wave Is User Friendly
The Wave, as mentioned above, is a wine filter and aerator. It is disposable and is for use on only 1 bottle of wine. It comes with 2 pieces, which assemble in less than 5 seconds. After assembly of the Wave, you simply push it into the opening of the wine bottle and twist it until it fits well. Then you are ready to pour your wine.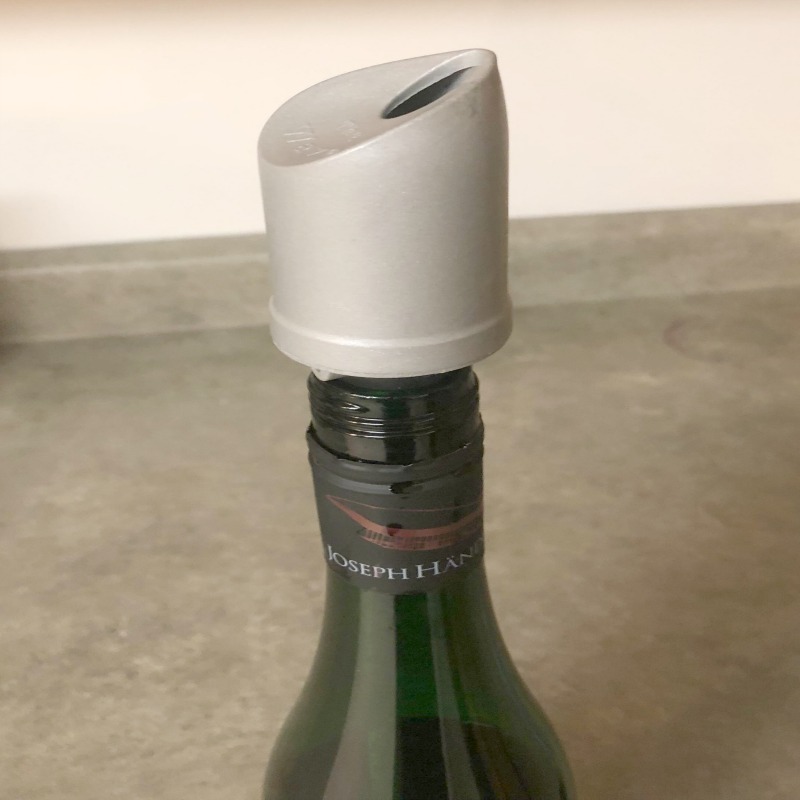 I tried it on a bottle of red wine and it was very easy to use. The directions say, "Allow several seconds for wine to flow." Yes, the wine comes out a little slower than a usual wine flow, but it's not a significant difference.
Please note that the Wave is not for use on sparkling wines and champagne. The Wave is available for purchase for $9.99 on the product's website here (price subject to change). You can also go here to use the company's store locator.
This would make a wonderful gift for the holidays, especially for those who you think may benefit from wine without the sulfites and histamines. You could give a gift of a bottle of wine along with the Wave for an extra special Christmas gift!
I am not a medical expert. The information in this post is not meant to substitute for professional medical advice, diagnosis, or treatment. The information in this post is for general informational purposes only.
Connect with PureWine: Website | Facebook | Twitter | Instagram | Pinterest