A new year always begins with new resolutions. My resolutions have mostly been health-related over the years. Including drinking more water, I would love to make a commitment to healthier eating in 2018. I really like to find food brands that can offer tasty and healthy options. This year feed your family with delicious and healthy snacks from Garden Lites.
Launch your 2018 healthy resolutions with Garden Lites which contains all the wholesome tools you need. Their products are veggie-rich and made with only clean and simple ingredients. They're non-GMO certified, gluten free, dairy free, nut free and delicious.
Healthy Snacks I've Tried from Garden Lites
Cheddar Broccoli Bake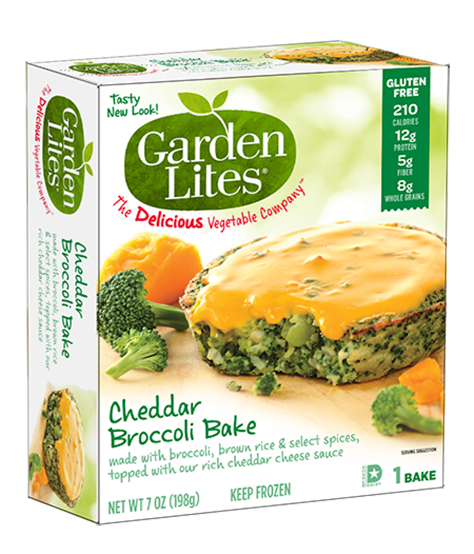 Roasted Vegetable Souffle
New Year, New You
Garden Lites has a variety of products. All of them, including the Superfood Veggie Cakes and Muffins, are packed with nutrient-rich superfood veggies. Including kale, cauliflower and quinoa, they're only about 100 calories. They come in a package of six for around $4.99. They're available in the frozen and refrigerated sections.
You can find Garden Lites products around the country at Kroger, Meijer, Target, Costco, Shop Rite, Publix, Stop & Shop, Giant, HEB, Ralph's, Fry's, Whole Foods, and many more retailers. However, call the store to confirm they carry the products before you head out. The store locator is updated about every eight weeks.
Garden Lites products are available online for home delivery at thehealthfoodstore.com. The line has the Good Housekeeping Nutrition Seal of Approval, the first health-conscious and lifestyle-award seal in the food/beverage industry.
About The Brand
Since 2008, Garden Lites, a Classic Cooking, LLC brand has produced delicious vegetable snack foods. Based in Jamaica, Queens, NY, Garden Lites have the Good Housekeeping Nutrition Seal of Approval and is the recipient of numerous awards, including the 2016 Cooking Light – The Healthiest Frozen Foods in the Supermarket: Breakfast; the 2016 Grocery Headquarters Trailblazer Award; 2016 Parents Magazine 25 Best Frozen Food for Families; 2016 – Gluten Free Digest Chocolate Muffins; 2015 Pioneers of Better For You: Refrigerated and Frozen Foods and 2017 Runner's World Editor's Pick.
CONNECT WITH GARDEN LITES: Site | Facebook | Twitter