Living a beautiful life is one thing, but there is so much that we appreciate having. For the most part, technology is a more than favorite topic among many. This is a subject that has continued to evolve as new means of tech have arrived. There are tons of tech options out there for all of us to go crazy with. With every situation comes a solution, and believe it or not, technology can be a huge help in the long run.
Now, since we all live different lives, we are going to have different looks on things. Some of us use technology for entertainment purposes. Others may use it in a home customizing matter, or just for decor too! Either way, you will be able to get what you desire as long as you know where to look. In fact, I know of a great product selection that may interest you. So check out all the information I have for you below.
A New Revolution In Home Theater Entertainment
People all over the world have their own unique home entertainment setup. We all have different tastes, but there is plenty of products available for you. There is one product, in particular, that might be the perfect fit for you. If you are looking for something to spice things up a bit, then you should consider the SoundShaker!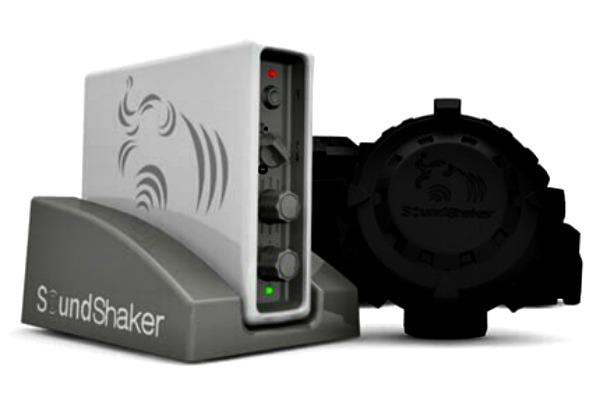 With the SoundShaker, you'll be able to experience movies and sporting events at home like never before. This is a unique tactile sound transducer that allows home theater seats to vibrate in synchronization with the on-screen action. Think about how you are in a movie theater, with every explosion or scary moment the theater rattles. With the SoundShaker, you'll have that factor right at home! It's the first sound shaker system to utilize wireless connection. Whether you are watching the big game or movie, the first sound shaker system to utilize wireless connection. It delivers a fully immersive watching experience makes you feel like you're right in the show, feeling every explosion, car chase, home run, or touchdown. Some extra key details of the SoundShaker include:
Utilizes Receiver's Low-Frequency Output

Compatible With All Major Audio Receivers

Easy Wireless Connection

Single And Dual-bass Output Compatible

Crossover Vibration Control

And More!
With a product like this, your home theater experience will be taken to the next level. So go ahead and check out all the information above.
Connect with 4seating: Site | Facebook | Twitter | Pinterest | Instagram