So far the new year has been treating us well, and as we all know this is just the beginning. After all, who really knows what's to come further down the road. Think about how much was discovered throughout the entire year of 2018. From that alone, I feel like 2019 is going to be a great year as well. Now with all of that being said, everyone is going to be looking for something new. Whether it's food, a video game, or any other means of entertainment. Especially parents who are hoping to find something different that they can enjoy along with the kids.
Sure there are so many great movies to pick and choose from, but it's time for something a bit more different. A title that you are going to want to consider grabbing for the entire family!
The King Of Arctic Needs Our Help
Finding that one new movie to get you and the kids going can turn into a tough search. Although come Friday, January 11th, you won't have a single thing to worry about. Lionsgate's new animated family comedy Norm Of The North: Keys To The Kingdom will be available to grab for your next movie night.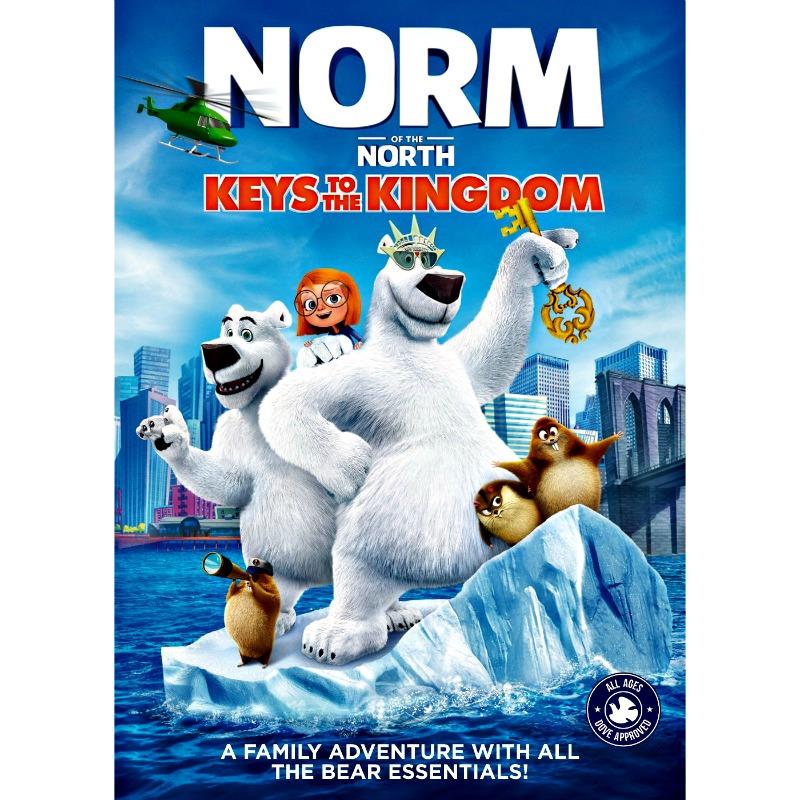 Norm, the newly crowned polar bear king of the artic, travels to New York to accept the keys to the city. But Norm goes from hero to villain when he's framed for a crime he didn't commit! While he is trying to clear his good name, back in the Arctic, a vicious bottled-water company has moved in and starting to steal the ice. Norm must rely on his friends both old and new, to clear his good name and help save his kingdom in a winner take all hocket match in this Dove Family-Approved for all ages film.
It's time to snuggle up with your favorite blanket and grab all the frozen goodies. In fact, this would be a great film for you to enjoy a few snow cones with everyone. With the help of the Nostalgia Vintage Snow Cone Maker, it can be done in a snap. This just might turn out to be the best movie night you've ever hosted.