Drink Duets are a must have for ALL of your get togethers! Because if you are like me you like to entertain. In addition to my family we invite various friends and neighbors. As a result our BBQ's are very well-known. Since we have so many people over it has always been a mess with the drinks. While someone sets their drink down to karaoke, pitch horseshoes or play cornhole, and it gets moved. Now everyone can mark their drinks and never lose it again!
The Sports Pack has 50 bottle ID tags with 88 letter and number stickers with a permanent marker. These are great gifts for coaches, teachers or your friend that entertains as much as you do. Or when you get together to watch the Final Four or Super Bowl! It can get crazy with the excitement and ( depending on what you are drinking ) the drinks can get mixed up.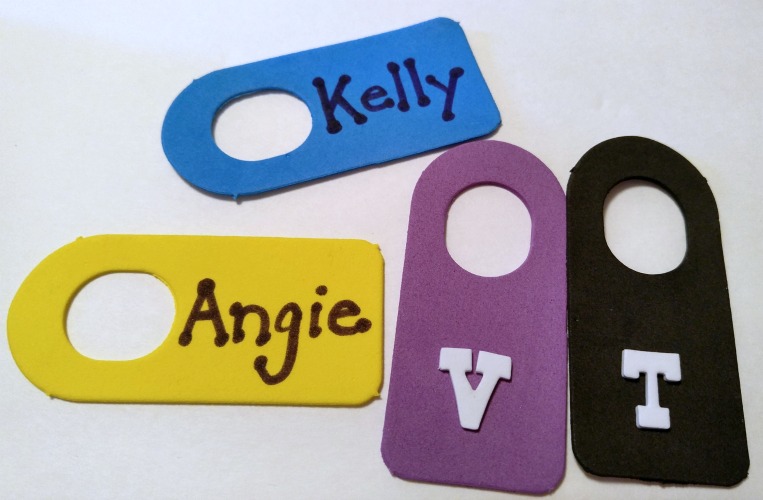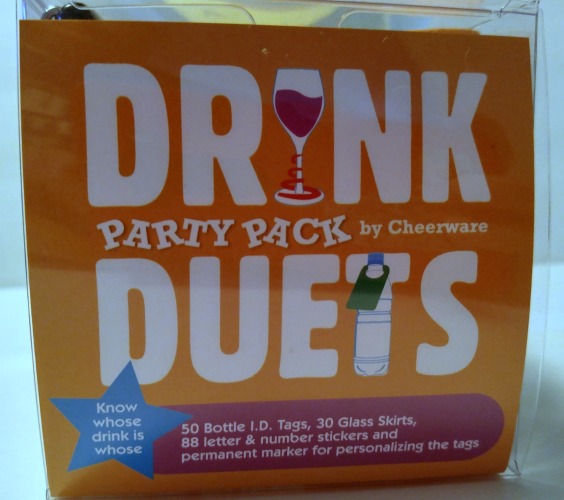 And if your party is just a little bit fancier. The Party Pack includes 50 bottle ID tags, 30 glass skirts, with 88 letter and number stickers with a permanent marker. The great thing about these tags are they can be reused and they are waterproof. And they will slip over any drink bottle. While you can coordinate with the glass skirts. While helping to stop the spread of germs. Because you always know which drink is yours. Oh yeah, they help with the after party clean up! How you may be asking? Well, if you don't "lose" your drink you won't leave half full drinks sitting around. Less waste, less germs and happy guests! What else could you ask for?
Head on over and check them out. What do you think? Would you use them? Which set would you pick? Leave us a comment and let us know.
STOP THE PRESSES! Just in – 15% discount off Party Pack using KELLY code and 15% of Sports Pack using KELLYS code!