I can't start my day without my coffee. I'm super grumpy without it. Don't speak to me, until I grab my first cup. How about you?
Don't Be Grumpy, Grab Some Coffee
Every morning I shuffle my way to the Keurig and brew my beany goodness. I'm definitely a morning person, but without my coffee, I'm a crabby morning person. I recently tried out a new coffee and I'm in love! My hubby is too! Grumpy Goat Coffee is amazing, and all of you coffee drinkers have to try it!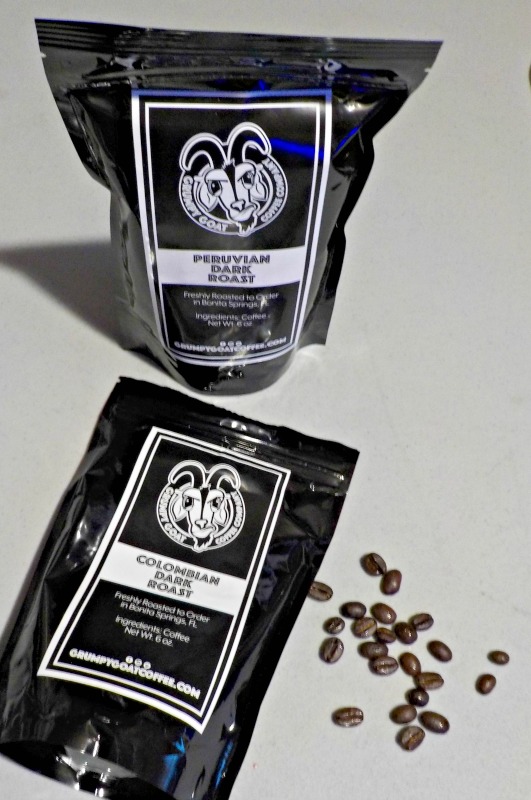 Not Just Any Beans Will Do
The folks at Grumpy Goat Coffee know that not just any beans will do! Which is why they source their green beans from providers that follow SCAA standard cupping protocols. They focus on single origin beans to bring you the best.
Beans are scored on the following categories, and then the final scores are tallied. Coffee should receive a score between eighty and one hundred. So Grumpy Goat Coffee only choose coffees that fall in the high eighties to one hundred. That way you know you're getting the most flavorful brew. Here are the categories:
Fragrance/Aroma; tested in the dry and wet coffee grounds
Taste, Aftertaste, Acidity; how lively and bright is the coffee
Body; how weighty is the coffee on your palette
Sweetness, Balance; does everything work well together
Overall impression of the coffee; does it have everything that you expect and is there anything missing?
Additionally, they look for flavor defects in the coffee. Defects are negative flavors that take away from the quality of the coffee and can arise at really any point in the coffee cycle: wet processing, milling, while in transit from origin, etc.
Choose Your Roast
Whether you're looking for a medium or dark roast, Grumpy Goat Coffee has you covered. They have Colombian, Costa Rican, Ethiopian, Guatemalan, Peruvian, and last but not least, Sumatra.
I chose Colombian, for its chocolate flavor profile. It has a chocolate and caramel with a touch of floral flavor profile, and its divine! My husband prefers the Peruvian blend. It also has flavors of chocolate but with hints of raspberry.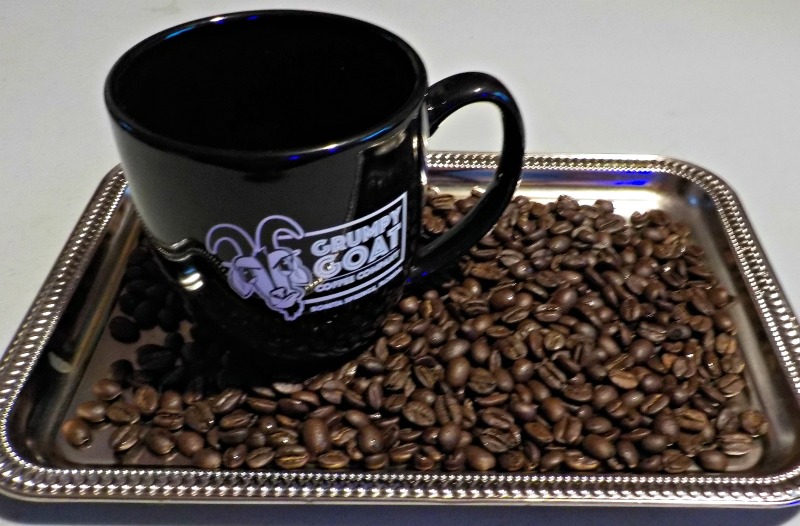 To see all of these from Grumpy Goat Coffee, and check out their swag, then head to their website. You can also follow them via Facebook, Twitter, and Instagram.