Don't Give Fake Flowers, Give an Eternity Rose For Mother's Day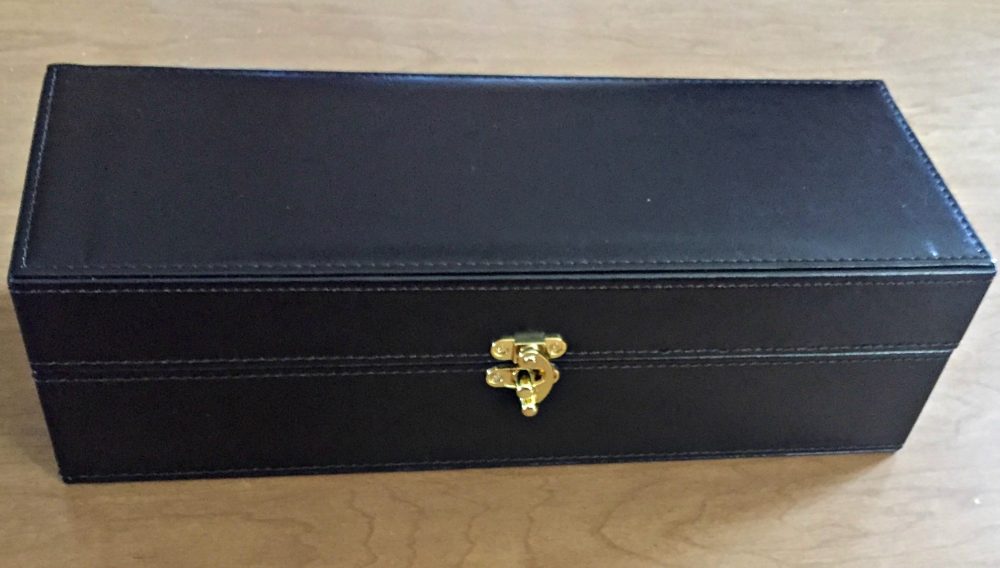 Ladies, I know we love receiving beautiful flowers, but we hate when they wilt. I don't know of any "fake" flowers that look good enough to want…that is until I received the Eternity Rose! Actually, it isn't a fake flower at all. They use real roses, but they go one step further. They dip the real roses in 24-carat gold. Yes, I said GOLD! How romantic would it be to give this gorgeous, gold flower as a Mother's Day gift? The rose is so brilliant when the light hits it. I wish my pictures could do it justice. Oh, not only are you getting this stunning gold dipped rose, you also get a unique leather display case too. It also comes with a certificate of authenticity. So just like love lasts an eternity, so will this rose.
How many times have we messed up Mother's Day by giving her something boring? I know I am guilty of that from time to time. Mom's do so much for each one of us. Don't you think it is time to give her something unforgettable? Imagine how surprised she will be when she opens this stunning gift. My Mom would certainly cry and I'm sure your Mother might too. Let us not forget, Mother's Day isn't only for our Mom's, we can give this perfect gift to our daughters, grandmothers, and anyone that has given of themselves in a "mom" capacity. They give us an eternity of their love, so why not give them an Eternity Rose!
The Eternity Rose is a Piece of Art
Let me tell you when you see this rose for the first time, you will be blown away. The great thing about receiving the leather display case is that you don't have to worry about finding something to display it in. Amazingly, the price for this unforgettable gift isn't even close to what you would think it would be! It is a great price for something that will last forever. I still can't get over how beautiful it is. Actually, I don't have a word that correctly describes it. I guess the best word would be a masterpiece! I found that perfect word on the company's website. Yes, it is a brilliant masterpiece. So if you are looking to give someone you love a work of art, this is perfect.
So yes, this would make a great Mother's Day gift, but there are so many other times you could give this to her. It would make a wonderful Easter gift, or for a birthday, a wedding, or just to say "I love you".
I have tried to describe this gorgeous gold rose to you, but the only way you will be able to see it is to order your very own! If you are interested, you can click on the links I have provided. Give your loved one something that says you will love them forever!
Connect with Eternity Rose/ Facebook/ Twitter/ Instagram/ Pinterest/