Dona Bela Shreds – A Beautiful Addition to Fashion
Alright, you are probably asking "what the heck are shreds?". Dona Bela Shreds are these gorgeous strands of material, put together to make neck-wear, bracelets, headbands, and anything else you can think up! When I first heard about them, I had no idea what to do with them. However, after looking at their website, I saw the fashion potential! They offer so many beautiful designs and colors. How you decide to wear them also depends on the thickness of the strands and how long they are. I am in love with these things!
The company was so nice, they sent 5 Dona Bela Shreds! I am so excited because one of them is red with white stars, which I will be using on the 4th of July. You could put them together (like stacking rings) if you would like a different look. I really like using mine to hold my hair back when it is hot out. I also use it while washing my face. As you will see in my pictures, I showed you some examples of how I use the different sizes of strands.
One of the things I didn't show is using the shred's for an ankle wrap. It's kind of like a bracelet, but I like the look of it on my ankle, especially in the summer with shorts or my bathing suit. One of the nice things I realized the other day is that after wearing my shred around my neck, I needed my hair held back. It worked great as a hair scrunchy. These things can be used for so many different things! I'm sure you can come up with your own ideas, some that I haven't even thought of.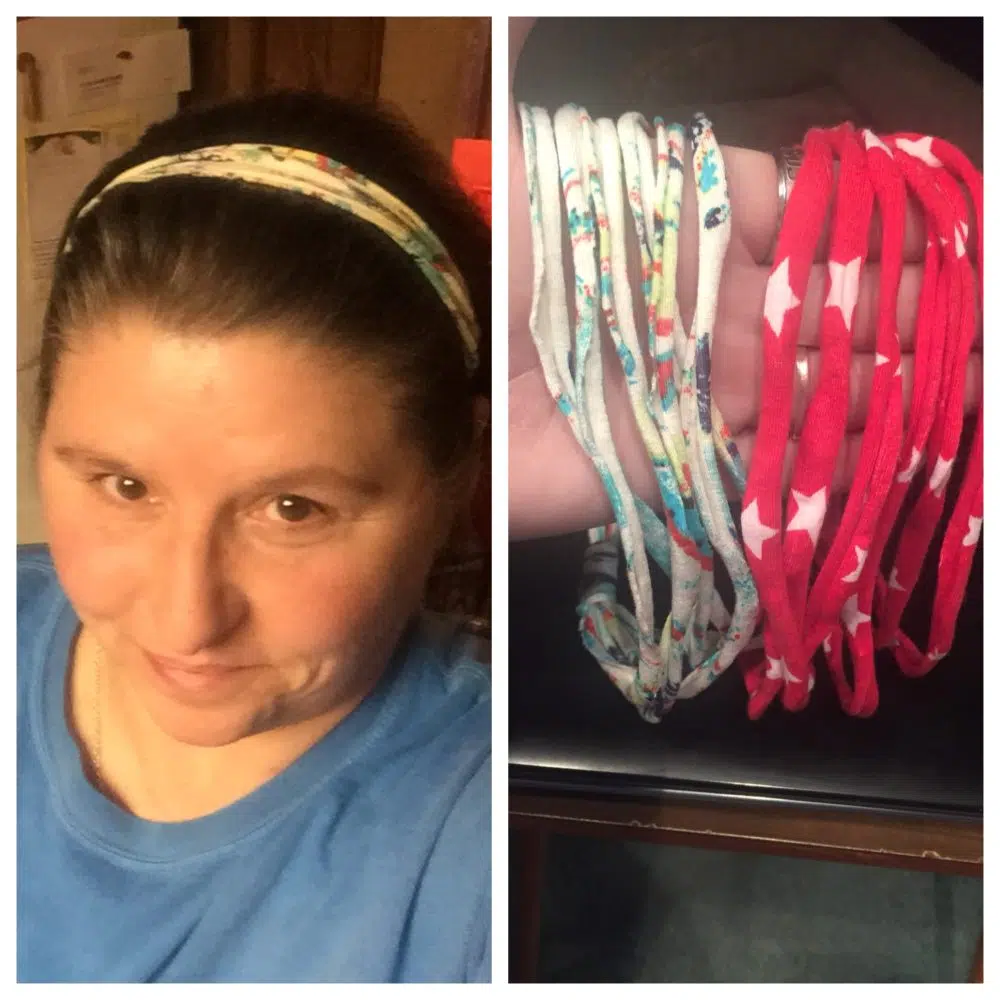 Dona Bela Shreds offer their regular shreds, game-day shreds, and bands for use around your head. You will be amazed at how many stunning designs they have. There is truly something for everyone! Speaking of everyone, they would make great gifts for anyone going back to school. What a great look for a new school year.
I hope you enjoy these as much as I have! Go and check out their website and you will fall in love. Dona Bela Shreds is a wonderful company, and they even donate a percentage of their proceeds to charity!
Connect with Dona Bela Shreds/ Instagram/