It's simply incredible how far the world has come over the last few years or so. In terms of development, there has been a lot of progress towards a lot of things. We are always looking for different things to try whether we need it or not. That's one of the greatest things about so many different products being developed. You will always find something to add to your arsenal of likes.
Grab Something For Everyone
Since we are always looking for something new, whether it's for us or our pets, you are going to need some new details. Below are some items that you may feel interested in and might want to grab the next chance you get.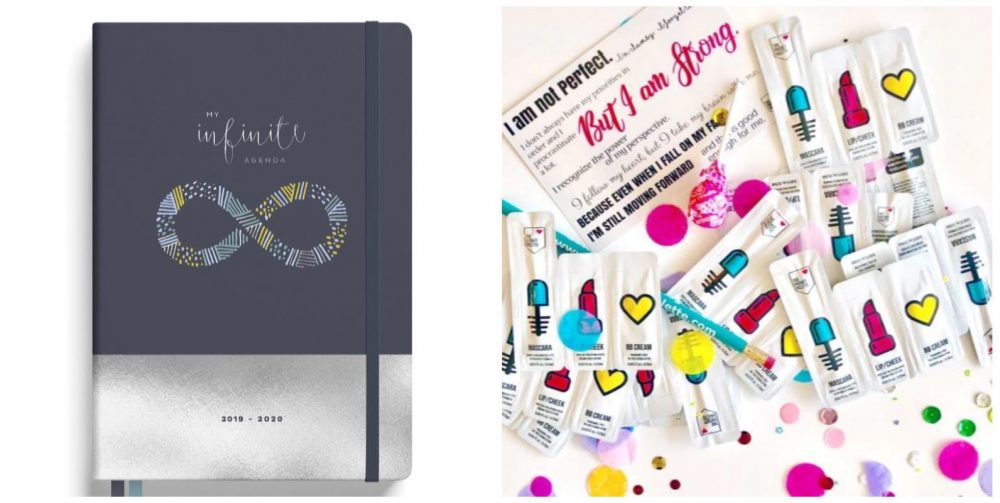 My Infinite Agenda's Midyear Planner

– whether you're organizing your summer plans, planning your fitness/meal plans or just looking for some new inspiration – this planner has you covered! It is an agenda, daily planner, gratitude journal, vision board and goal-setting tool all rolled into one! Get inspired and keep track of your plans no matter where you go

The Pocket Palette – is a single-use, full face, travel makeup kit that allows you to carry your beauty basics in the palm of your hand! The palette includes mascara, lipstick/cheek tint and bb cream making it the perfect essential to include in your beach bag or purse
Broc Sprout 2

– capsules stand alone in their ability to harness the pure power of broccoli sprouts. Plus sulforaphane to build a healthier you. The most potent natural dietary source of Sulforaphane is fresh young whole broccoli sprouts, as they contain the key Myrosinase enzyme and Glucoraphanin compound
Wrawp Coconut Jerky & Kelp Chips

– excited to share that Wrawp has launched two brand new products, Coconut Jerky, and Kelp Chips. The Jerky comes in 3 flavors: BBQ Smokehouse, Teriyaki, and Luscious Lime. The jerky is raw, vegan and plant-based. The Kelp Chips come in 2 flavors: Original and Zesty Lime. Sea kelp is a natural source of vitamins A, B1, B2, C, D, and E. As well as minerals including zinc, iodine, magnesium, iron, potassium, copper and calcium

Pet Plate – is a direct-to-consumer brand that delivers fresh-cooked meals. Made from real USDA ingredients in pre-portioned, resealable, microwavable, recyclable containers. Their vet-designed meals are made in a human-grade kitchen, not a chemistry lab. The drool-worthy dishes include chicken, beef, turkey, and lamb. Dogs eating Pet Plate have shown improved digestion, balanced weight, increased palatability and more
Any of these selections go become something you are going to want to get. Needless to say, check out all of the information about some incredible product selections.