Now the weather is due to warm up soon, I'll surely be eating more berries. Raspberries, blueberries – and strawberries which are my favorite of them all! Last month, it was National Strawberry Day (February 27th) – and yes, there's a "day" for everything, especially if you work in PR like me. Even so, this is one of those holidays that I do stop and appreciate the greatness of this amazing fruit. Is it any surprise that the Strawberry is the most popular berry in America?
This sweet and delicious fruit has the ability to make us all nostalgic for the times when we first tasted it. Strawberries are versatile and go well with many other foods. Their juicy and flavorful pink flesh makes the perfect snack with added health benefits as well. You can eat strawberries all year long and enjoy them on-the-go. Take a look at these great snack and drink options for the whole family to enjoy (made with real strawberries too)! They're easily available to buy at major grocery stores and perfect for switching things up.
• Welch's Strawberry Fruit Snacks
With the delicious taste of strawberries in every bite, the Welch's Strawberry Fruit Snacks are made with real fruit, are fat-free, gluten-free and contain no preservatives.
• Welch's Strawberry Fruit & Yogurt
Made with real fruit and surrounded by creamy yogurt for a melt in your mouth taste, Welch's Strawberry Fruit 'n Yogurt are uniquely delicious and perfect for the whole family to enjoy.
• Welch's Strawberry Fruit Roll
The same quality we love in Welch's Fruit Snacks in a brand new format. Featuring fruit as its first ingredient, the Fruit Rolls are gluten free, preservative free and available in three mouthwatering flavors.
• Sparkling Ice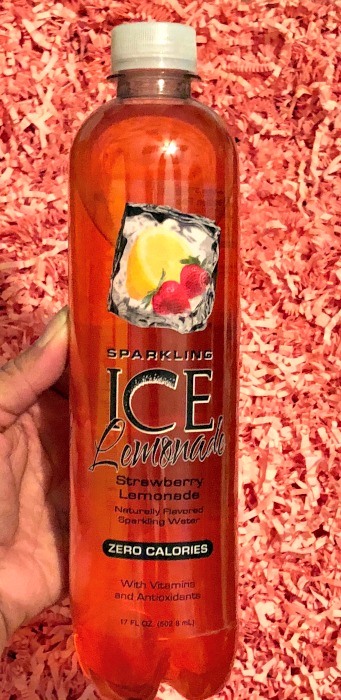 An excellent soda alternative, Sparkling Ice Strawberry Lemonade and Kiwi Strawberry are slightly carbonated for a fun fizz, and contain B-vitamins, vitamin D and antioxidants. This light and refreshing beverage contains zero calories, zero carbs, is gluten free, and sodium free.
CONNECT WITH…
WELCH'S: Site | Facebook | Instagram | Twitter | Pinterest | YouTube
SPARKLING ICE: Site | Facebook | Instagram | Twitter | Pinterest