Ask yourself this, "do you have everything you could possibly need come Valentine's Day?" Since we are coming to up to the end of January, its time to think about these things. Once February hits you'll only have so much time to get ready for such a wonderful celebration. There are several things you have to take into consideration if you want this day to be more than special.
With so many great ideas out there, figuring out the perfect plan for Valentine's Day is challenging. Although, you can always do something at home! Whip up something special in the kitchen and of course, have the perfect setup as well. Now, you might need something that can give you a bit of an edge in the kitchen, and I might have just the perfect products! So check out the information I have for you below.
Whip-It Has You Covered
When it comes to culinary tasks in the kitchen, you always want to make sure you have something for every possible situation. Whether it's for the main course or the wonderful dessert. Having the tools to get things done is practically a must. Which is why you should grab the following: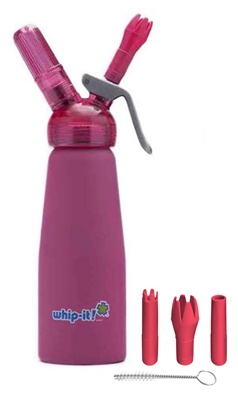 Whip-It! Pro Dispenser Pink – this is a fun and colorful pro dispenser that has a 0.50-liter capacity. It also features a rubber coated body along with a transparent plastic head. With this tool, you can save on prep time and top off decadent desserts, thirst quenching drinks, and indulging appetizers. Some of its key features include:

Includes: 3 decorator tips, a tip brush, charger holder & recipe book
High impact plastic transparent head
Lightweight and easy to use
Reusable, environmentally-friendly alternative to disposable cans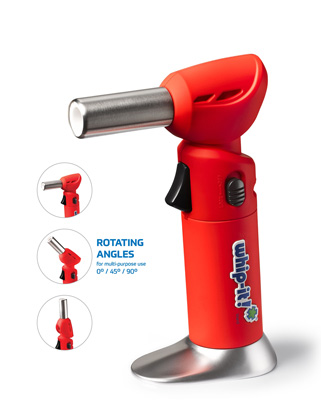 Whip-It! Flex Torch Red – is a unique tool that features a special flame nozzle that has the ability to rotate. This is perfect for a variety of applications whether it's at home or professionally. Designed with piezoelectric ignition technology and a precision flame tip, it can give you a true five-star performance. Other key features include:

Unique rotating flame nozzle (0°, 45°, and 90°) for any application
Robust 1350°C / 2500°F jet flame
Adjustable and lockable flame
Complete with carrying case and recipes booklet
Having the perfect tools for all your cooking needs is a must, especially if you are planning to make something come Valentine's Day. Adding these products to your kitchenware arsenal can work wonders for you. So go ahead and check out all the information I have for you above.
Connect with Whip-It: Site | Facebook | Instagram