Being a book-a-holic myself, I'm always on the lookout for neat and engaging titles for kids. Well, Quarto has done it again! These cool books give readers an inside view-literally! While they're geared towards children from about eight to ten years old, I enjoyed them as much as my son. (We're eleven and almost forty!)
Cool Books Give Readers an Inside View
Each book has a die cut model within it. As readers turn the pages, it shows different parts inside of the model. Each page has little sections of fun facts, and interesting topics. When I first saw the books, I myself was intrigued. Turning the pages and poring over them with my son was awesome. These may very well be the coolest books I have ever seen!
SHARKS!
Shark week may long be over, but that doesn't mean our love for them is. My son immediately went for the Inside Out Sharks book. You'll take a 3D tour of the inner workings of these interesting creatures. David George Gordon outdid himself on this one! We love it!
T Rex
The large and in charge carnivorous beast of yore. Now you dino loving kids can get a look INSIDE this ferocious dinosaur. Inside Out T Rex by Dennis Schatz is phenomenal. My son and nephew have pored over this one a few times already. They love it and I know your kids will too!
MUMMY!
Okay mummies, are you ready? Inside Out Egyptian Mummy is chock full of cool facts. But better yet, you and your children will get an inside view of an Egyptian Mummy via the die cut model in each and every page! I have always been fascinated with King Tut, so I geeked hard over this book! Kudos to author Lorrie Jean Hopping for this awesome book!
The Human Body
The Human Body really is a marvel. I was excited when we got our Inside Out The Human Body by Luann Columbo. We're getting more in depth on the inner working of the body in our home school Science lessons, and this book is a great way to make learning fun. The die cut model really is fascinating!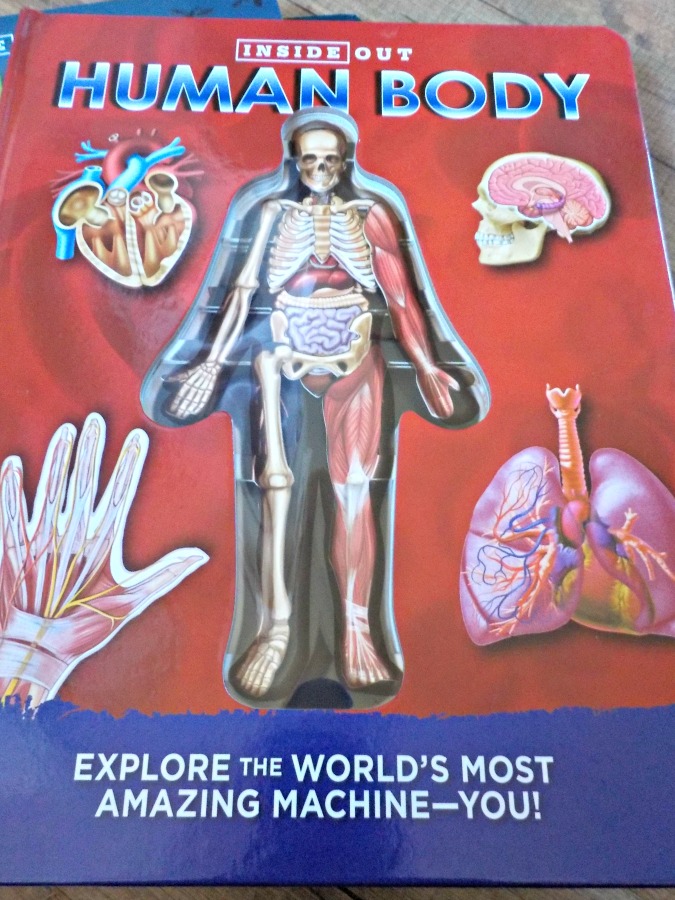 To get these titles and more, head to Quarto Knows.