Kids have already gotten things started off with the new school year. Getting settled in with their classes, being reunited with friends, and making new ones. Then, of course, you already know that the learning has already kicked off to a strong start. Even with all of this going on they are still going to want to have some fun. Especially when it's time to come home.
Parents already know that their kids are going to come home ready to have a blast. The school day is over, and they don't have to worry about it after their homework is done. Which leads to them looking for something else to do to keep their entertainment meter filled. Now would be a great time to introduce something new to them. A toy that can entertain and teach at the same time.
Did Somebody Say Storytime
There are parents who want to extend the learning outside the classroom for school-age children. With there being many ways to do so, LeapFrog makes a stand of them all. This is a company that's been around for as long as I can remember. They've supplied parents with just the right educational insight toys for the youngsters. This time, you should consider the LeapFrog Storytime Buddy™.
That's right; it's time to get the kid's eyes in some cute reading material with a cute companion. LeapFrog's Storytime Buddy™ is a plush toy that loves to encourage reading. This is a unique interactive toy that the kids may want to keep around when they can.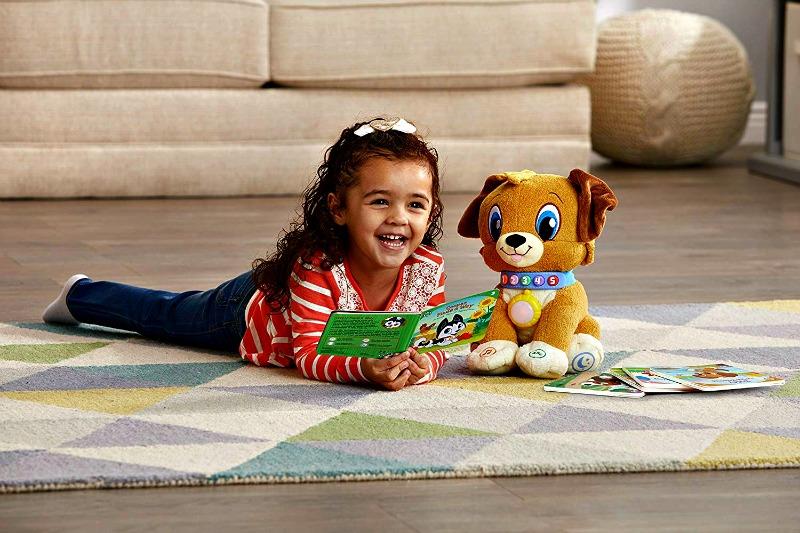 They can choose from five books about Buddy and his friends Bella, Cooper, Mona, and Pepper and Buddy will read each one. Beginner readers can read along while learning about emotions, shapes, numbers, colors, and opposites. Kids can also interact with Buddy by answering reading comprehension questions and singing along to happy learning songs. Buddy even goes to sleep with you when bedtime rolls around. It's like having a learning pal who is your best friend!
It's not every day a child can be happy about ready with someone who they can have close at all times. With a toy like this, you'll see more than just a beautiful smile on their faces. Be sure to check out all of the information I have for you above.