I'm a BIG coffee drinker. I love coffee! So, when I got to try the Dark Chocolate Peppermint and the Holiday Jazz coffees from the Community Coffee Company, I was excited!! The Dark Chocolate Peppermint is between a light to medium roast. It's smooth and has a dark, rich chocolate and peppermint taste for a refreshing, holiday flavor. The Holiday Jazz is a medium-dark roast and has a smooth, delicious taste, perfect for any time of the day. They are made with 100% Arabica beans. Both smell delectable and would make a perfect accompaniment to the upcoming holiday desserts served after dinner! They'd also be a great ingredient for making a coffee-flavored cocktail for New Year's Eve!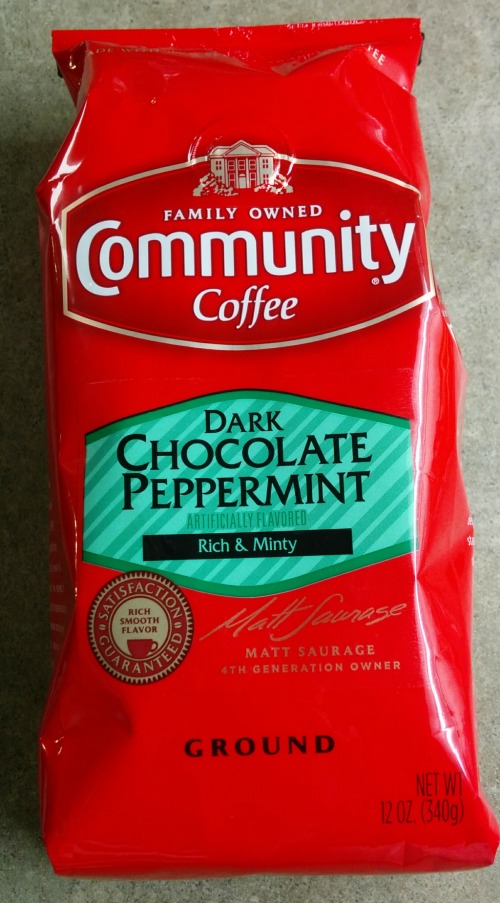 The Dark Chocolate Peppermint Coffee is available for only a limited time and is available in a 12-ounce bag or single-serve boxes.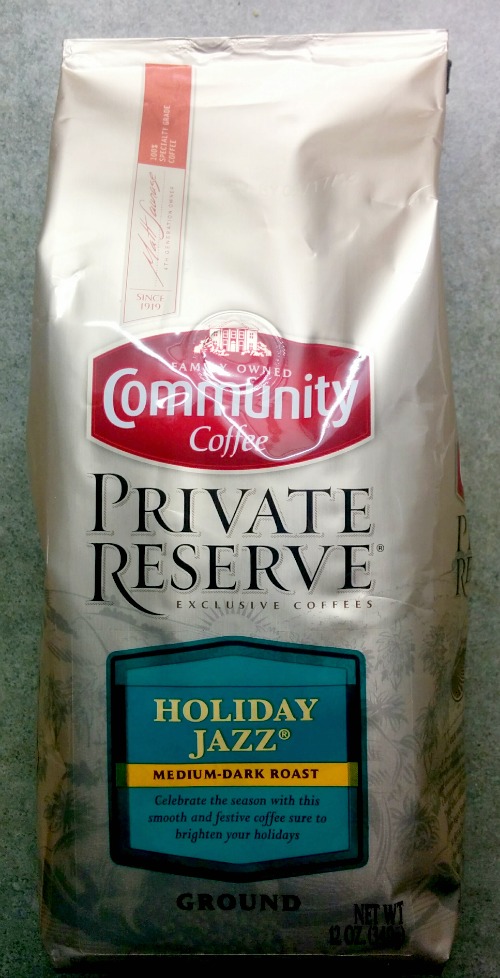 The Holiday Jazz Coffee is available in a 12-ounce bag.
Do You Need An Easy, Great Gift Or Stocking Stuffer?
With names such as Dark Chocolate Peppermint and Holiday Jazz, they'd make a perfect part of a coffee gift basket. Both are the perfect size to be a great stocking stuffer too! They would also be wonderful for holiday entertaining or for an everyday treat (especially after wrapping all those presents).
And, when you purchase from Community Coffee Company, you can feel good about supporting a company that gives back to the community through many causes! They support a Military Match Program and a Save the Coast cause, to name a couple. Click here to see the many ways Community Coffee supports several great charities.
Connect with Community Coffee:
Website | Facebook | Twitter | Instagram | Pinterest