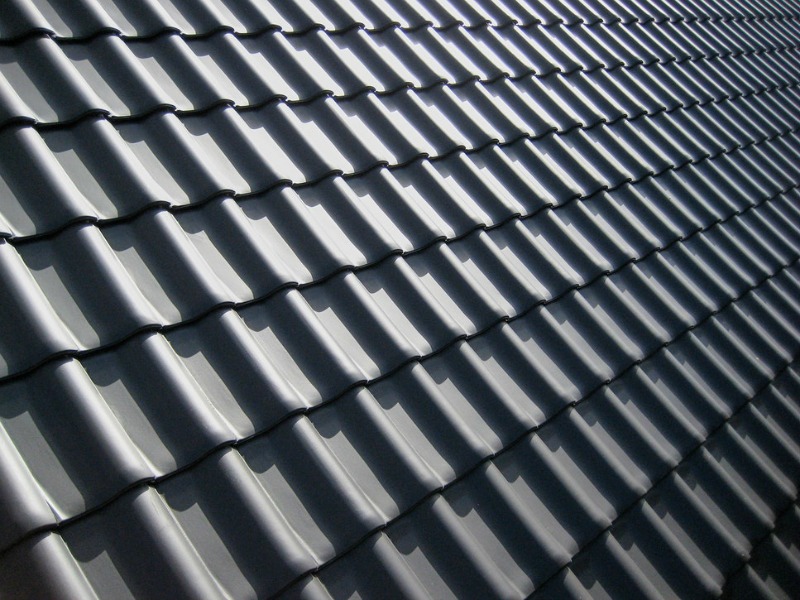 The roof is one of the most important investments for any home. Not only does it add to the real estate value but also it gives you and your family that much-needed protection. However, an ill-designed roof will make your stay a living nightmare and will bring down the value of your home. From concept to completion, you should always pay close attention to your roof. You can start by researching the essential tools and supplies.
As a homeowner, you should always educate yourself on what tools and supplies your roofing contractor is using or will use. Research is the key and by having the right knowledge, you can save both time and money.
However, if you want to do the job yourself because you want to save on the labor cost, education is still must. However, you should always be careful. Keep in mind that this is a dangerous job that could cause you to lose your life or limb. If the job is too complicated or dangerous, do not hesitate to have a professional do it. Remember to always exercise safety, and do not be hesitate to have someone help you.
MONEY, MONEY, MONEY: WHAT CAN YOU DO?
The truth hurts, and the truth is it is expensive. Whether you are installing, repairing, or replacing a roof, the process will cost you a tremendous amount of money. In addition to labor cost, the price of the tools and supplies will test whether you can stay within your budget. This is why I recommend you to start doing some research on the essential tools and supplies. Remember before you invest in something, you first have to do research and ask the right questions.
Ask questions like:
What are the needed tools and supplies?
How much do they cost?
Are these necessary for roofing?
How will it protect my roof?
Always remember some roofing tools and supplies do not have to be too expensive. Just because it is expensive, it will not automatically mean it is of high-quality. You can always find high-quality roofing tools and supplies at the right price.
THE MUST-HAVE TOOLS
There are tools that are essential to a roofer's work. As a homeowner, you should know that without these tools even the most experienced roofing contractor will have a hard time. The same goes for those who want to do it themselves. More time and money will be wasted if you lack the proper knowledge on what tools are necessary.
Below are the essential tools that one should know and have when installing, repairing or replacing a roof. I also included some points and their price range.
Safety Equipment
Remember this is the roof that we are talking about. Everyone should consider the safety of everybody who is working. The safety equipment should include hard hats, gloves, safety glasses, first aid kits, or even safety harnesses. Luckily, it may come as a set at an affordable price.
Price Range: $100 – $1000
Ladder
Obviously, you need a ladder, and I do not mean any ladder. Safety first, remember? Invest in a ladder durable and will give you easy access to any part of the roof.
Price Range: $100-$500. This will depend on its durability and height.
Utility knife
This type of knife is an essential tool for roof work. It can be used to cut shingles or for any other type of material that requires cutting. Yes, it does come cheap. However, you have to ask yourself if it is durable.
Price Range: $7-$30
Nail gun and roofing nails
Every homeowner or building owner should see this in the toolbox of their roofing contractor. Without these, how will you expect their workers to secure the shingles? This tool will make anyone's job easier and is a must for anyone who is involved in roofing.
Price Range for nail guns: $60-$300
Price Range for roofing nails: $15-$30
Roofing hammer or roofing hatchet
This vital tool is used to pound roofing nails and is specially made to align shingles. There are some roofing hammers that have a magnetic property which can be used to hold nails.
Price Range: $25-$100
Chalk line
This handy tool is used to make sure that the placement of the shingles is straight or symmetrical.
Price Range: $4-$30
Tin Snips
This tool is designed to cut metallic sheets during repairing or designing a metal roofing project.
Price Range: $10-$30
Pry bars
What better way for removing those sturdy nails than by using one of these?
Price Range: $10-$40
General toolbox
Yes, the trusted toolbox. This treasured box contains your screwdrivers, tape measures, pliers, roofing nails, etc. The price of this will depend on its design, durability and the tools it has.
Price Range: $50-$300
THE BASIC SUPPLIES FOR YOUR HOME
Remember that the roof is an investment for your home. You need to make sure that your roof has is made out of the necessary supplies. Without these supplies, it will not only affect your roof but also your home. Remember that you should always ask your contractor if you have any questions.
Below are the supplies that you should see on your roof.
Shingles
Shingles, being the most visible part of the roof, are primarily used for decorative purposes. More than just that, shingles also serve as a barrier against the harsh weather. The price of shingles will depend on what type of shingle you will use.
Flashing
Basically, flashing involves installing water-proof metals to prevent water from leaking inside your home or any building. There are different kinds of metals that your flashing is made of.
The price for flashing may depend on what kind of roofing job you may need. However, it will amount to hundreds of dollars regardless.
Sheathing
This is made up of either plywood or any other type of roofing material. It is used to support other roofing materials like your underlayment, shingles and the other parts of your roof.
Prices for sheathing will depend on the size, labor, and materials to be used in your roof.
Underlayerment
Take note of the words under and layer. You can find this layer under your shingle. This kind of material is a must for infrastructures that are subjected to harsh rain and wind. It serves as a barrier in preventing water damage. The whole cost for an underlayment will depend on each square foot.
Price Range: $2-$10 per square foot or may range from $100-$200 for a bundle
Truss
This is made up of either timber or steel which are arranged in a parallel manner. This provides a framework and support to your roof.
Prices for making a truss will depend on the size, labor, and materials to be used in your roof.
Other roofing materials
There are other materials that can substitute for shingles. However, you need to consider the price, durability, functionality, and the style of your home.
Examples include but are not limited to:
Metal roofing
Concrete Tiles
Clay Tiles
Slates
AGAINST THE WORLD
Remember your roof is a shield against the harsh weather. Whether you are a homeowner or a do-it-yourself carpenter, you have to consider what your roof needs to have.
Here are some additional supplies or materials that you may use to provide extra protection to your roof and home.
Protection against rain
Shingles. Generally, shingles are designed to repel the water on your roof by making it cascade.
In addition to its waterproofing effect, it also serves as a moisture barrier which prevents the growth of molds.
This is used to form a seal in your roof which adds to the protection.
Gutter and gutter supports. This material guides water away from your home.
Protection against fire
Metal Roofs
Roof Tiles. This can be made of either concrete or clay. However, its weight must be supported and not to mention it can also be very expensive.
Protection against strong winds and hail
Asphalt shingles or Shake shingles
Concrete Tiles
Clay Roof Tiles
Protection against snow
Shingles. Specifically, those made out of asphalt.
Metal roofing. This type of roofing is very popular because of its durability and strength.
Concrete Tiles
Snow guards. This handy equipment prevents snow from cascading thereby preventing any harm to anyone or anything.
THINGS YOU NEED TO REMEMBER…
Without a doubt, choosing the right roofing tools and supplies will give your roof longevity. However, you should always check on the integrity of your roof. If it shows the need for repairs, you must immediately contact your roofing contractor. Do not wait for it to get bigger. Solve the problem while it is still small. By doing that, you may save a lot amount of money.
Do not stop learning about roofing. Your roof is an integral part of your home. Never forget about your roof.