Despite the legalization of marijuana in more U.S. states, there's no excuse to skip workplace drug testing. While some states may have agreed to legalize the use of marijuana, individuals should still comply with the company's policy with regards to promoting a safe and healthy workplace.
Among the guidelines regarding the legalization of marijuana, the government has tackled issues regarding the use of marijuana while driving, setting up an age limit, and the manufacture and purchase of the said substance. However, these do not help when it comes to the hiring of individuals who may be into marijuana use.
One of the primary reasons behind the legalization of marijuana is its medical benefits that help individuals suffering from chronic pain. On the other hand, recreational use of marijuana is limited to only several states.
The danger lies in not knowing the limitations. Some people may be unaware of how to draw the line between having enough and exceeding what their bodies can accept.
Several studies have already discovered the effects of the metabolites in marijuana that can alter brain functioning. While it is true that some individuals may use cannabis to help them become more creative and inspired in what they do, taking more than what is necessary can lead to dangerous effects.
This is why companies rely on drug testing for marijuana. It does not only protect the company from hiring the wrong people, but it also protects non-marijuana users from becoming curious and eventually starting to use the drug themselves.
The Dilemma of Workplace Drug Testing Where Marijuana is Legal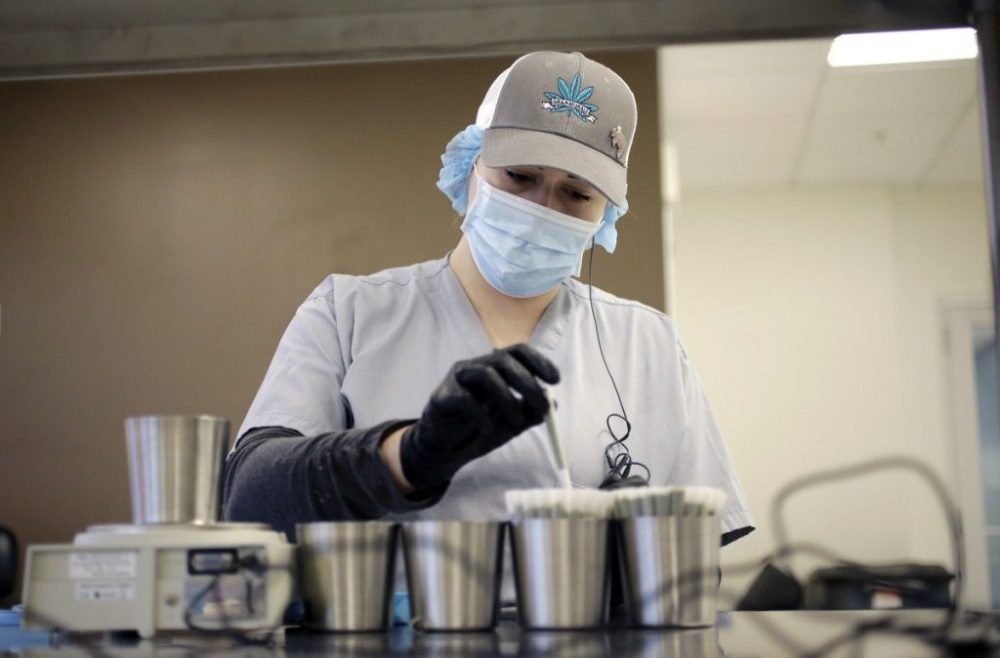 Legalizing marijuana has made it extremely difficult for employers. It has left a lot of them with so many unanswered questions, such as the following:
Can employment standards easily adapt to the legalization of marijuana?
Will employers still need to continue drug testing and monitor their employees?
How will they be able to measure safety standards?
What will be the impact on the workplace?
Companies are worried that with the legalization of marijuana, the drugs will make its way into the workplace, which may affect the employees on how they work. Will it still be possible for employers to regulate marijuana use among employees when it is legally available?
Take the case of places of employment that require a certain level of sensitivity to the kind of jobs that employees have, such as long-haul truck drivers and commercial airline pilots. Workers in these industries have been discovered to be using drugs more than any other profession.
Drug use may have become their way of coping with stress and preventing them from falling asleep while at work. However, if they are allowed to freely use marijuana, they may exceed the amount that is necessary for them to be in the right state of mind to make decisions. As a result, accidents and injuries are bound to happen.
In other words, being impaired by marijuana while at work could cost the company a lot of money.
Drug testing may be implemented, however, with minimal disruption. The use of alcohol and prescription drugs will be restricted in the workplace and individuals may still be tested in accordance with company policy.
Despite the legalization of marijuana, its metabolites still remain to be addictive and have mood-altering characteristics. Therefore, employers should still view marijuana use as a safety concern in the workplace.
If not used for medical purposes, marijuana may be harmful especially when ingested in abnormally huge amounts. It may cause dependence and lead to respiratory and mental illnesses, cognitive impairment, and poor motor performance. Among all drugs that have been found during a pre-employment drug testing, marijuana is the most common drug that tested positive – more than amphetamines, cocaine, heroin, and methamphetamine combined.
Although Proposition 19 has made marijuana legal in California, the Supreme Court has ruled that employers reserve the right to not only set policies banning the use of marijuana among employees, but also fire employees who test positive with marijuana, even if they are using it for medical purposes.
Conclusion
The ultimate concern of employers these days is to provide a healthy and safe workplace so that every employee is able to perform their jobs accordingly and safely. The use of marijuana, whether legal or illegal, may not be conducive to a safe working environment. Therefore, workplace policies restricting the use of marijuana should remain unchanged.