No one wants a stinky dog! Cleanliness is next to 'dogliness,' and with the holidays here, and guests coming to visit, we can't have smelly pooches!
Cleanliness is Next to 'Dogliness'
Since we all want clean dogs, bathing is important. However, not all dogs love water, especially when it comes to bath time. Bayleigh loves to swim and play in water, however, she's not fond of bath time. Josie absolutely abhors bath time as well, and sadly she needs bathed every other day with special shampoo because of skin allergies. So what are we to do? Enter Aquapaw!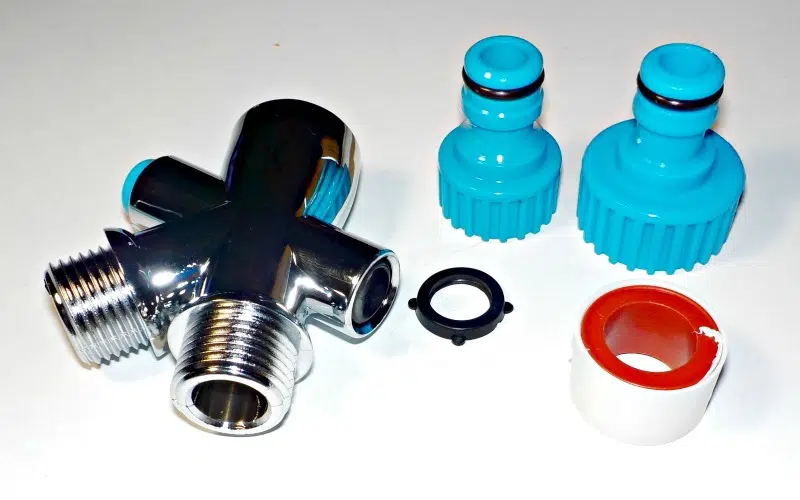 It's 'PAWsome'
Aquapaw is the handiest pet bathing tool I have come across. It attaches right to your hand to make washing and rinsing easier. The little nodules or the rubber scrubbers help to get down into pet hair to cleanse it thoroughly. (Having a Shepherd, I love the nodules because they get right down into her hair.)
Rinsing has never been easier. Those same scrubbers help to separate fur and makes rinsing a breeze. Also, if you have a skittish dog, the Aquapaw is perfect because it doesn't have a super noisy spray. Less stress for them means less mess for you, so it's a win-win for you both!
One Size Fits All Design
Aquapaw is adjustable so it's one size fits all. Whether you're right or left-handed doesn't matter, since it works equally as well on both hands. Oh and you can turn it on or off just by making a fist with the hand you're wearing it on. That makes using it a breeze.
The eight foot hose included means you have plenty of hose to get bathing done right. It also comes with adapters to hook up to inside faucets, or your hose outside.
HOWLiday Sale
They're currently having a holiday sale! If you have someone on your list that has a dog, Aquapaw makes a fantastic gift. Use coupon code "XMAS25" at checkout to get twenty-five percent off your order. Since you're saving money, then you should grab one for your pooch too!