For the book readers in your life I have some literary gift ideas I'd like to share with you from Austin Macauley Publishers! This group of books is suited for most ages, so in this post, there is something for just about everyone! Let's get started.
Isaac Newt
The first book is Isaac Newt, by Jan Olearnick. This is the second book in The Historical Critters Collection. And, it's an adorable book that is educational at the same time! It is a simplified introduction to Isaac Newton and the law of gravity. The main character is Isaac Newt, a cute little lizard, who is seeking to prove the law of gravity. What a wonderful way to introduce young children to science and the famous physicist and mathematician, Isaac Newton! The story also rhymes, which helps introduce children to that aspect of phonics.
Go here to purchase the book on the Austin Macauley website. The book comes in hardcover ($25.95), softcover ($12.95), and ebook ($4.95) version.
How Leo The Lion Got His Friend
How Leo The Lion Got His Friend is written by A. M. S. Morris. And, guess what! The author, Aimee Morris, is 10 years of age (about the time the book was written or published)! The writing of this book started off as a homework assignment when she was 8-years-old. And, now it's a published book! The story is about Leo the Lion who is on the mission to find a friend. He runs into various obstacles, but doesn't give up. He keeps on trying. In the end, will Leo find a friend? Will his efforts pay off?
Many young children may go through a difficult time when they find it awkward or difficult to make friends. This book gives them the inspiration to go out and find a friend and to not give up no matter how difficult finding a friend can be.
This book is available on the Austin Macauley website in hardback ($22.95), paperback ($9.95), and ebook ($4.95) version.
The Boy Without A Friend
Another book about friendship is The Boy Without A Friend, by Bruce Jassett. This is a story about a boy named Cleveland. He is 8 years of age and has autism. For much of his life he had lived an isolated life, which made making friends not so easy. Well, one day the teacher asked the students in Cleveland's class to write about their best friends. What was Cleveland to do? He didn't feel like he had a best friend to write about. What will he do? How will it end? This is another great read for all children. I hope this book brings about empathy and understanding on the side of the children without friends and the children with friends.
This book is available for purchase here. It comes in hardback ($25.95) , paperback ($12.95), and ebook ($4.95) versions.
Olives, Where Are You?
This book is written by G. B. Gurland. This book is a fun read and is great for those kids who have their favorite foods and find it difficult to try new foods (or even something besides their favorites). The story is about a little girl named Emily who loves, loves, loves olives. So much so that she eats them almost all the time. She even eats them with her oatmeal! But, her parents eventually become worried that she may be eating too many olives. It reminds me of that phrase, "Too much of a good thing can be a bad thing" (I think that's the proper phrase). What will her parents do? What will Emily do? Maybe Emily can help the little ones that find it difficult to try new things.
This book is available here. Olives, Where Are You? is available in hardcover ($25.95), paperback ($12.95), and ebook ($4.95) version.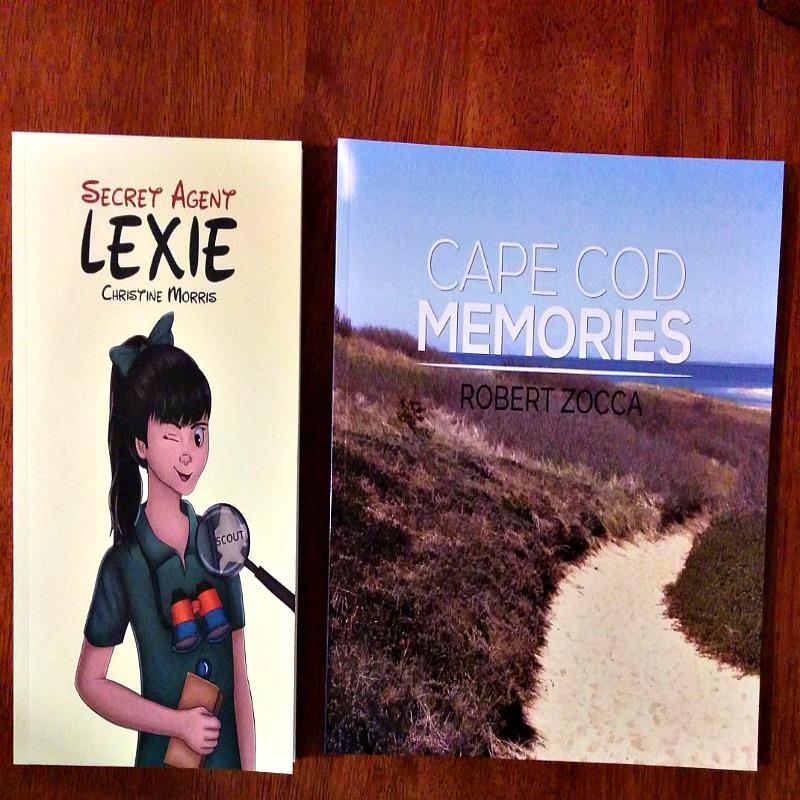 Secret Agent Lexie
Secret Agent Lexie is a chapter book written by Christine Morris. Lexie is a 10-year-old secret agent in the making. There are 11 chapters in this book. And, by the end of most of the chapters, Lexis has a case closed—she's that good. What I really like about this kind of book is that it gives the reader a fun opportunity to try to solve the mystery before they read the solution. It's fun for parents to read these books with their children and question them to see how they'd solve the case. It gets little minds thinking in a creative way!
You can go here to purchase this fun book. It comes in paperback ($6.49), hardcover ($12.99), and ebook($6.99).
Cape Cod Memories
This beautiful book is written by Robert Zocca. It's a book full of beautifully crafted poems with accompanying gorgeous photography! If you've ever been to Cape Cod before, this book will hopefully bring back wonderful memories from your visit, too. If you've never been to Cape Cod, this book is a wonderful introduction to this gorgeous place by the sea!
The poetry covers various aspects that make Cape Cod what it is. The water, fowl, recreation and unique lifestyle of Cape Cod are covered (and more). You can pick up this book here. This book comes in paperback ($19.95), hardcover ($32.95), and ebook ($4.95) formats.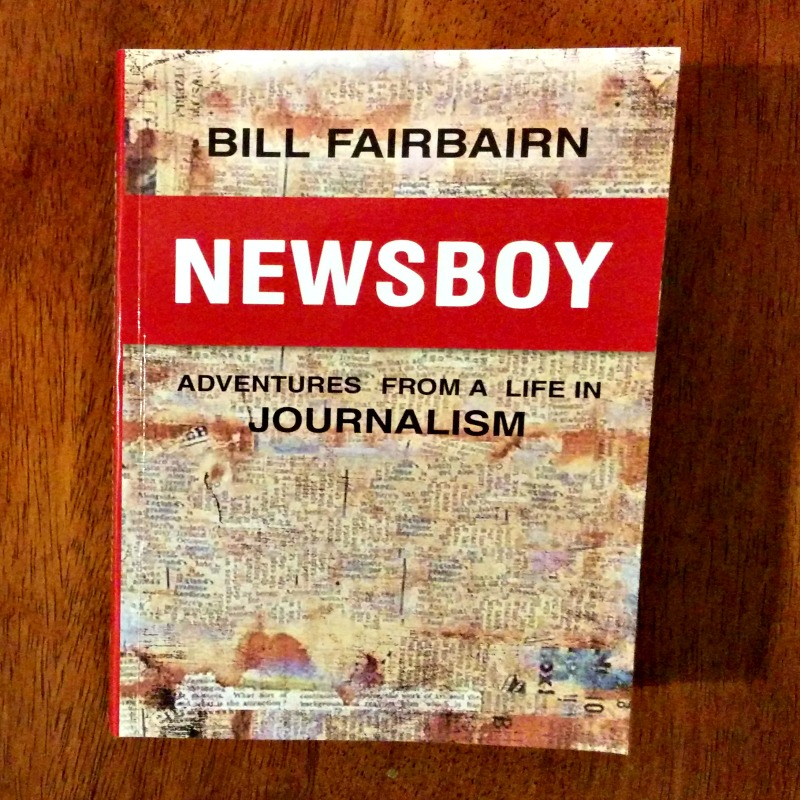 Newsboy
Newsboy: Adventures From A Life In Journalism, by Bill Fairbairn, is the final book I have to share with you. This book is a sort of memoir of the author's life within the journalism industry. He started off as a newsboy as an eight-year-old child many years ago in Scotland. And, now he's a newsboy of sorts at the youthful age of 82! Reading this book almost made me feel like I was watching one of those fun PBS period films from Great Britain (I'm a big PBS fan).
Mr. Fairbairn has lived an adventurous life to say the least. Life as a journalist, particularly a journalist that goes all over, probably rarely has a dull moment. And, as this book will demonstrate, journalists see and experience a lot. And, now you can experience it through this fun, well-written book. The author does write in a way that is entertaining, so it will be a fun read for many.
This book is also available through Austin Macauley. It's available as a paperback ($15.95), hardcover ($28.95), and ebook ($4.95).
So, there you go! Lots of books to choose from. I love giving books for Christmas! And, all of these would make wonderful Christmas gifts! So take your pick or pick them all. And, have fun reading!
Connect with Austin Macauley Publishers:
Austin Macauley | Facebook | Twitter | Instagram