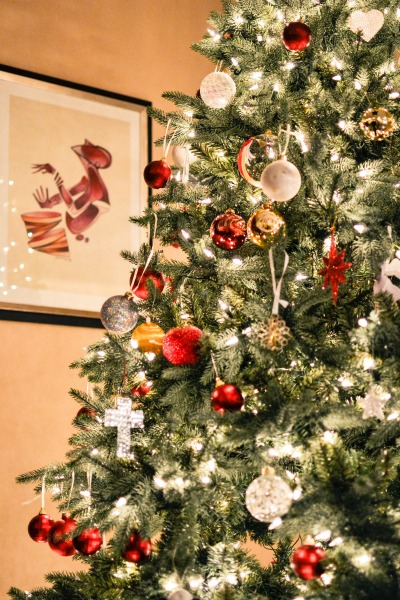 For sure, by this time, many of you have already started thinking of short Christmas greetings or funny Christmas card messages. You might have also been busy these days with your Christmas shopping or planning a menu for the Christmas feast. If there is one thing that you should not forget, however, it would be to decorate your house to give it the holiday vibe. With this, keep on reading and learn from some of the tips we will share.
Display the Cards
If you have already started receiving Christmas cards or if you have a stack of cards from last year, put them into good use. A DIY Christmas card display will be a good way to show them off as a décor. You can consider hanging the cards in your Christmas tree or a garland that wraps the stairs. It is also a good idea to hang it in a string and add fairy lights as the background to create a magical look.
Craft a Wreath
Aside from a tree, a wreath is one of the must-haves when it comes to decors this season. It is one of those custom Christmas ornaments that you can make on your own and one of the personalized Christmas ornaments to do with your kids. Start by having a wire in a round shape and fill it up with some greens that you can gather from the outdoors. Aside from greens, you can also use fabrics or even Christmas balls.
Spray Paint Lights
Some Christmas lights can look boring. Their exposed wires can also be an eyesore. With this, it is a good idea to use a spray paint to add life to it. For instance, you can use gold paint to coat the wires, which will make it look better when wrapped in a tree. If you are using lights with big bulbs, you can also paint a portion of it with Christmas colors to make it look more cheerful.
Post-It Christmas Tree
If you have a large blank wall at home, fill it with Post-Its in the shape of a Christmas tree. Use different colors to make it livelier. To make it more personal, write in each Post-It. Write about what you are thankful for. You can also write your wishes for the next year. It can also be short letters to your loved ones.
Use Christmas Ribbons
For a cheap and effortless way to make the house reminiscent of Christmas, consider using ribbons. For the colors, pick red, gold, and green. You can use the ribbon in almost any surface, including cupboards, cabinets, and countertops. You just have to be creative on how you will incorporate it into your house.
As shown from the tips shared above, you do not need to have professional skills to decorate your house this Christmas. Take note of these hacks and it will be easier to give your place a festive vibe without going broke!