There are a lot of things that kids love to be a part of while growing up through their prime ages. Let's be honest for a second; a child's childhood will always be important to them. It the part of life where they are free to enjoy the love of having fun, running will, and letting their imaginations take flight. Now every kid is going to like something different, but their likings are also going to be common amongst others too. To me, that's one of the many incredible parts about being a little kid. While eventually, they'll have to grow up, so it's important to help them live it up while they can.
Now, if there is one thing I know of sure its that kids love their superheroes. With there being so many to pick and choose from it feels like they have so many favorites. Not to mention that the highly anticipated Avengers Endgame is premiering tomorrow! So, I think its time to gear the kids up with a little something super.
National Super Hero Day Is Headed Our Way
In case you didn't know already, National Super Hero Day (4/28) is just a few days away. Which means its time to prepare them with one of LEGO's newest additions to their products. The kids love Avengers right, well, how about grabbing them their own LEGOS War Machine Buster before the big movie.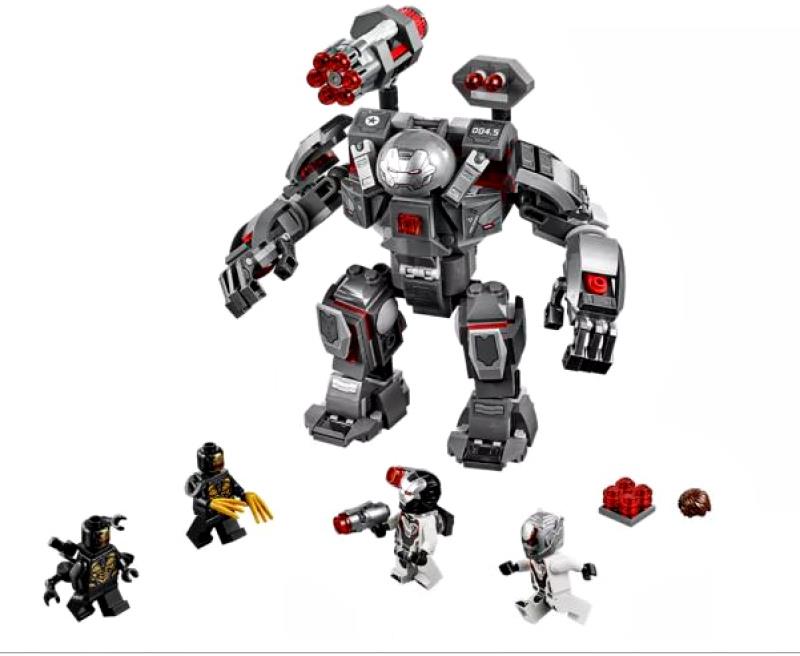 Storm into battle against the Outriders and save Ant-Man with the LEGO® Marvel Avengers War Machine Buster. That's right, with this the kids will be ready to take on any villains headed their way. This awesome posable mech features an opening mini figure cockpit, 6-stud rapid shooter, 2 detachable stud-shooting cannons, 2 flick missiles, gripping hands and even an opening storage compartment for extra ammo! Here are some details on extra additions:
This buildable superhero playset includes 4 Marvel Universe minifigures: War Machine, Ant-Man, and 2 Outriders
The War Machine and Ant-Man minifigures in this LEGO® building set for kids feature new-for-March-2019 Avengers team suit decoration
The time to prepare for Avengers Endgame is now folk, and the kids are going to be super excited for its arrival. I know we aren't the only ones ready for the next mission of the Avengers.