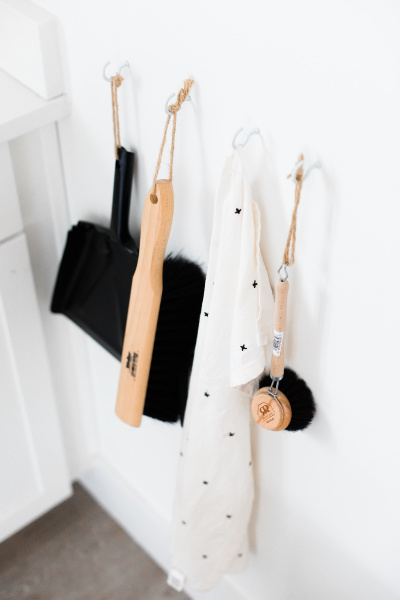 Cleaning your home can have many beneficial side effects, including reduced illnesses, cleaner air, and a fresher smell. These may contribute to a sense of well being and allow you to take pride in your home. If cleaning is something you find challenging or never really learned to do, don't give up hope – with a little practice and establishing a routine, it may be easier than you ever imagined.
Start With the Dirtiest Areas
Do the words "cleaning supplies" conjure up images of a housekeeper's cart at a motel or a janitor's cart in an industrial building? The reality of keeping your home clean may take a bit of work but with the bevy of smart cleaning supplies available today, you may even get excited about the process. The main thing is to start with the dirtiest areas and work your way up to dusting. That way the work can get progressively easier and you may have less feeling of dread than saving the bathrooms for last.
Work Smarter, Not Harder
Using the right cleaners and equipment can make your job easier. In the bathroom, you may want to choose products that contain bleach for cleaning the toilet, sink, and shower, if allowed by the manufacturer. Bleach can help kill bacteria and remove stains from these hard surfaces. You may choose from many anti-bacterial cleaners that can be used to clean the floor, countertops, and mirrors as well. Don't forget the light switches and doorknobs.
Hard Water
White vinegar can also be a big timesaver when it comes to scrubbing away stubborn mineral buildup on faucets, showerheads, drains and other water-exposed areas. It can also help clean away water spots and soap scum. Try vinegar on a wadded up sheet of newspaper to achieve streak-free windows and mirrors. And speaking of mirrors, using shaving cream to wash them may prevent them from fogging up after a steamy shower or bath.
Occasional Projects
Cleaning carpets do not need to be done every time, maybe just a couple of times a year with a good vacuuming. Your walls can be a collector of dust and should also be given occasional attention. Wash and dry walls from the top down so that any drips can be cleaned up as you work your way down. Remember to wipe down baseboards – they can be great dust collectors. Wash your household trashcans now and again as well. Spills and leaks can grow odor-causing bacteria.
With a little determination and persistence, it may become easier to maintain a cleaner home. Establishing routines and having the needed supplies on hand can minimize effort and make cleaning a more rewarding experience.