This shop has been compensated by Collective Bias, Inc. and its advertiser. All opinions are mine alone. #ChooseTENA #CollectiveBias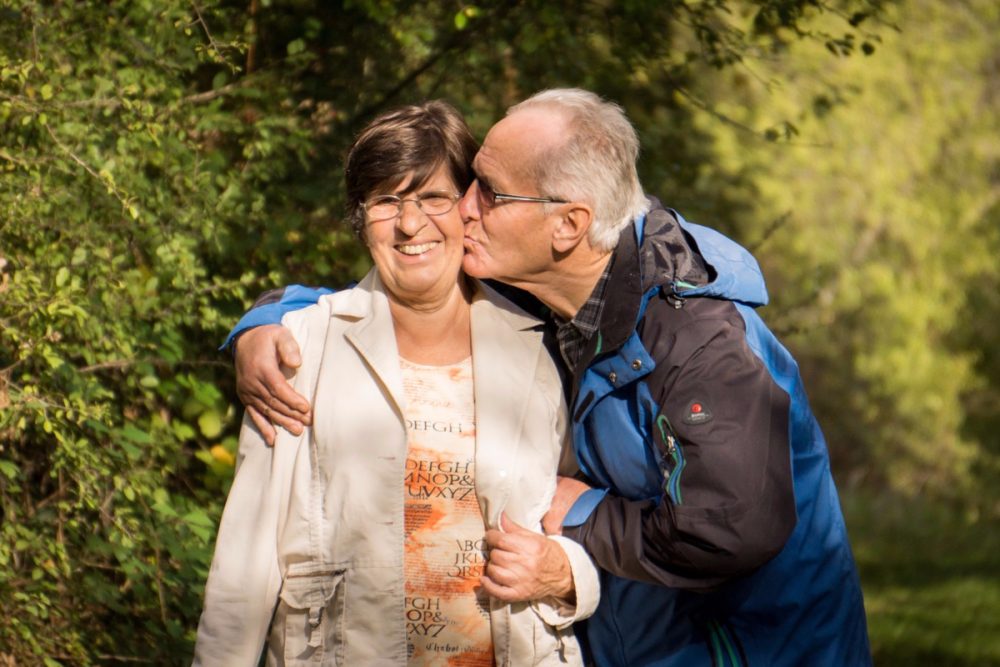 Last year I became a caregiver for my aunt and uncle. Now, this was an adjustment for everyone but in the long run, I know it's the best situation for everyone. My kids enjoy having their great aunt and uncle around and so whatever we have to do to make this work we will do it. Running a household plus extra caregiver responsibilities has kept me very busy, so sometimes I need some help. I will reach out to my sister when I feel overwhelmed, and she will step in thank goodness.
The one thing my aunt and uncle love to do is get out of the house, who wouldn't! They also love shopping at CVS; they have been going to their local CVS for years. I think bigger stores that they are not familiar with cause them to get nervous. My aunt and uncle are the most loving people, and I enjoy taking them out, but sometimes I just don't have the time, so that is when I call my sister. She will head over and take them shopping for me. However, the other day we had a big issue and then a meltdown from my aunt.
My sister took my aunt shopping the other day for some personal items, and while my aunt was looking at other items in the store, my sister got what she thought my aunt needed. When they got home, my aunt found out my sister picked out a wrong item, and she had a meltdown. Now, this doesn't happen often, but my aunt likes particular items like TENA® intimates™.
With the TENA® my aunt feels confident with protection from the Unexpected Leak™, with TENA® incontinence products for women. She says the comfort and performance of TENA® products allow her to do the things she loves like LAUGHING which sometimes can cause leakage. TENA® intimates™ include an extra soft top layer that quickly wicks fluid away from the skin keeping you feeling intimately fresh and clean. She won't wear any other pads and my bad for not telling my sister that critical detail.
TENA® Lets You Be You
I created a Shopping List Printable for my sister or other family members when they take my aunt or uncle shopping. It stops the guessing game plus they will get the products they need and want. My uncle can't have sugar candy, but of course, he will sweet talk my sister into buying him some, so I put on the list NO SUGAR CANDY! That way my sister and uncle won't say they didn't know.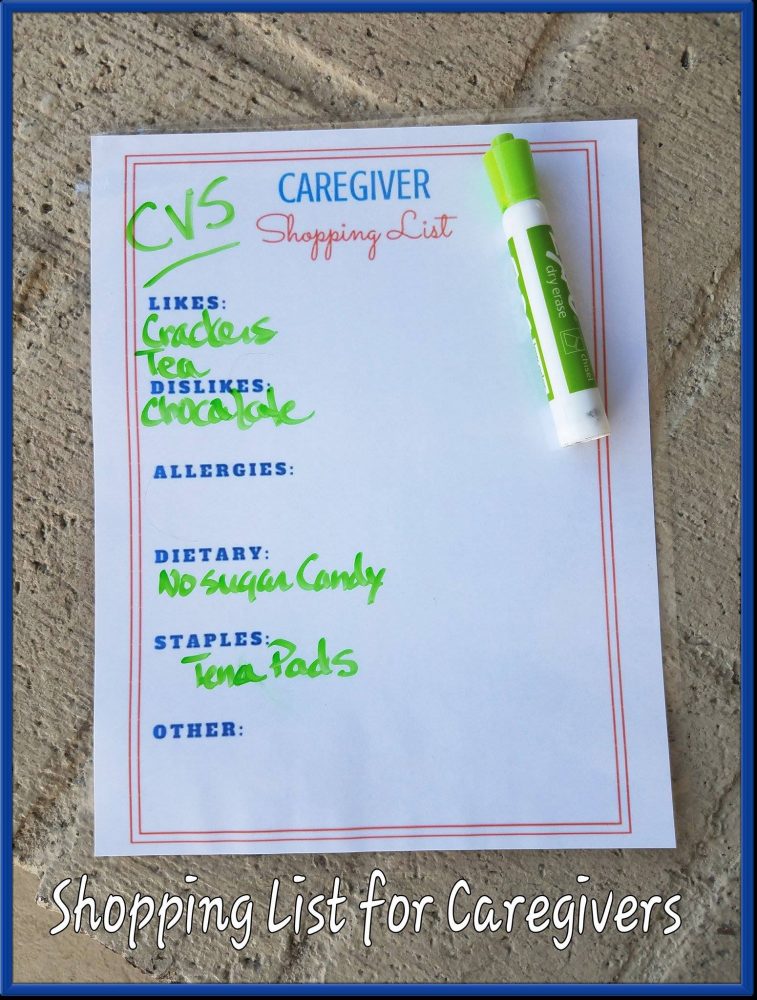 Caregivers need as much help as they can and sometimes they might not know their patients/family members dislikes, likes, allergies, diet, and staples so this printable will come in handy. Now, this printable can be adjusted to any store too. I wrote CVS on top, so my sister knew where to take them.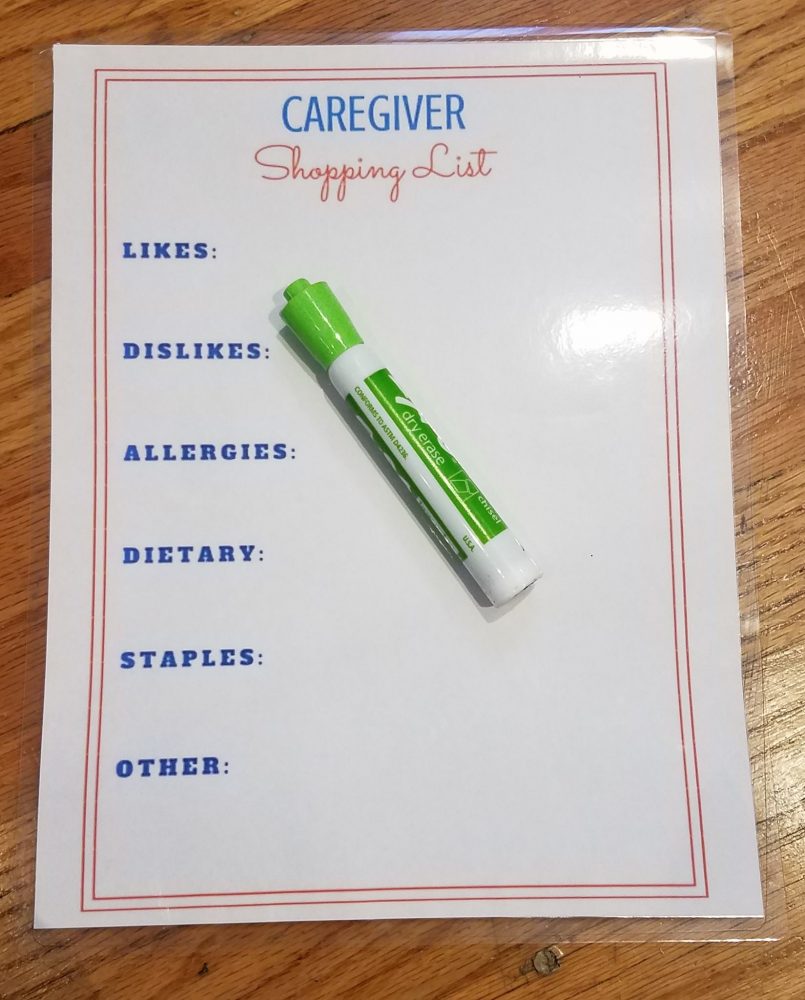 I created this printable for our readers too! All you need to do is PRINT out the printable (click on the picture and click on PRINT) you can laminate it like I did so that we can reuse it every week. Or you can print out for each trip- either way, it is a tool that all caregivers should have!
PRINT OUT THE CAREGIVER SHOPPING LIST.
Oh another item I forgot to mention is my aunt LOVES to save money (who doesn't actually) and she wanted to make sure my readers had this incredible ibotta coupon:
We love ibotta because we can have the app on our phone and search for coupons while at the store. Saving money and comfort is my aunt and uncle's top priorities these days so anything I can do to help them I WILL!
[Tweet "Life your life without comprises -TENA® intimates™ help you do just that! #ChooseTENA "]
If you know someone who would benefit from the Caregiver Shopping List, please forward this post to them. Also, next time you are at CVS make sure to pick up TENA® products because they let you do the things you love, without missing out on any moment or experience.