Every homeowner loves the thought of possessing the dream garden. However, nobody enjoys the thought of blowing their savings to build it.
Don't panic. With a few simple tricks, you can enjoy the best of both worlds. Finally possessing the garden that you've always wanted will add a whole new dimension to your home life. Furthermore, it'll add value to the property.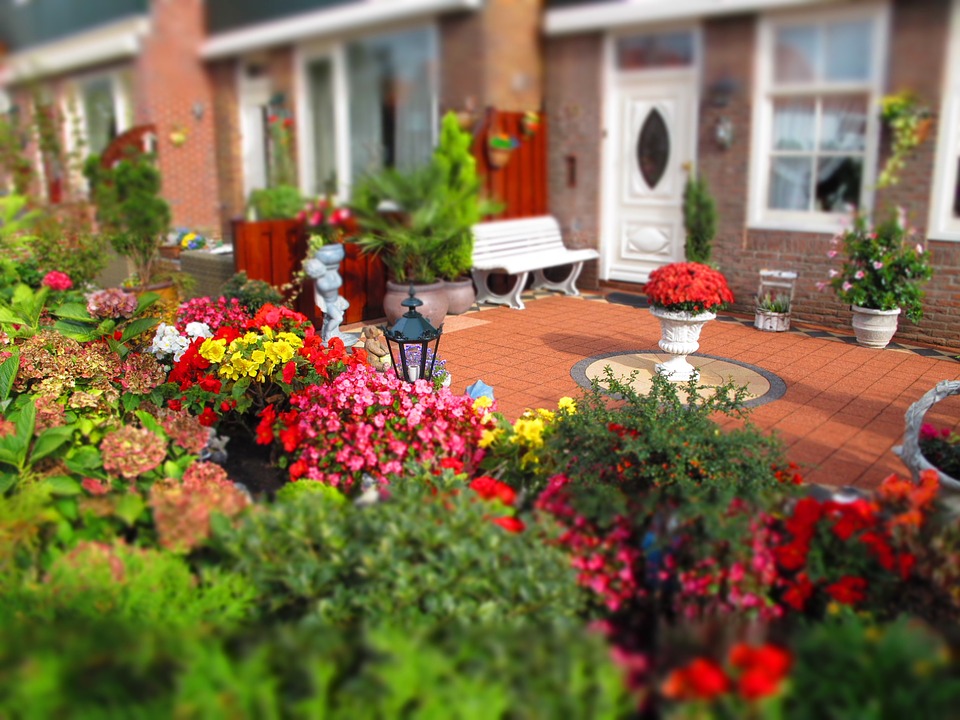 Photo Source: Google Images
What are you waiting for? Let's get started.
Save Space
One of the most important challenges for creating your dream garden is to make efficient use of the available space. This is of particular importance when your backyard is small. But even homeowners blessed with large outdoor areas should be keen to get these elements right.
A garden shed can be a very handy facility to possess. However, you don't want it to eat away at the space. Using monkey bar storage will help organise things in a far more efficient manner. In turn, this will allow you to invest in a smaller shed and enjoy increased open space.
Alternatively, your garage can double up as a storage space.
Give The Garden A Purpose
We all need an incentive to get out in the garden on a regular basis. What better way to provide that motivation than by making the yard more productive too.
Dedicating an area to grow fruit and veg will provide a cheap hobby. Moreover, you'll get to enjoy the rewards of greater nutrition and tastier food. If you're looking for further budget-friendly inspiration, then you could also start a compost too. For basic tips on this process, visit http://http://eartheasy.com/grow_compost.html.
You can also use various upcycling projects to give the garden a unique vibe without the need for breaking the bank. Making better use of your resources is a great option for the environmentally conscious homeowner.
Think About Maintenance
Making cost-effective upgrades isn't simply about securing a great deal now. You need to think about the long-term running costs too. Reducing those expenses will make a huge difference over the course of a few years, so making investments for the future should be a priority.
Opting for green living ideas such as solar garden lights will help. Cutting water wastage with an irrigation system will make the maintenance job quicker and cheaper. You can find out more about this at http://proirrigation.com/why-irrigate/.
Upgrading the garden is pointless if you don't intend to keep it in pristine condition. Remove some of the financial stresses, and you'll be able to keep it sparkling for years.
Add Luxury
The garden is an area where you can afford to be creative and thrifty. Nevertheless, you still deserve to enjoy a sense of style and luxury. After all, these are the aspects that will take your enjoyment to another level.
A swimming pool is seen by many to be the ultimate source of garden luxury. Contrary to common belief, it doesn't have to be as expensive as you might first fear. With a little creativity, you can convert a shipping container to give your garden a huge boost in class and style.
Another great option is to build a deck. Any DIY enthusiast can complete these challenge, and it will make the garden a far more comfortable place to spend time with the family.