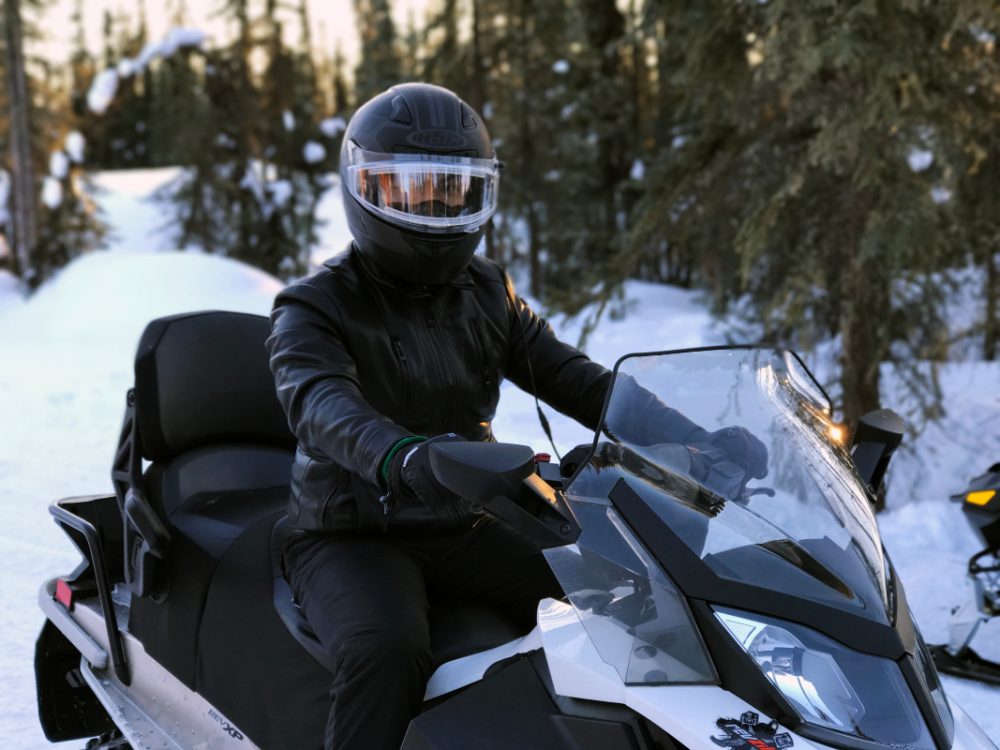 You might think of Winter as a time to put your feet up and relax after a hard year. Not a bit of it! It's a time to take things up to an entirely new level of adrenalin-fuelled fun. There are destinations all over the globe where a tourist can get their blood pumping while the snow's falling. Let's take a look at a few of the leading candidates.
Husky-pulled Sleigh
You'd be surprised at how quickly a dog-powered vehicle can blast through the snow – and the eerie calm you'll get on a ride like this, through the middle of a snow-covered forest, is something that can't be replicated elsewhere. If you'd like to vary the formula a little bit, then you might opt instead for a reindeer-pulled sleigh, headed directly to the Santa Claus Village for an experience that the kids won't soon forget.
Himilayan Helicopter Ride
There are just over half a dozen mountains in the world taller than 8,000 meters above sea level. If you're going to see a significant portion of them, then you'll need to take a helicopter ride through the middle of the Himalayas. Of course, if you're looking for a real challenge you can get back to ground level and start climbing – but there's no substitute for seeing everything from on-high.
Norwegian Cross-Country Skiing
To experience the snow-covered Rondane National Park in Norway, you'll need to strap into a pair of cross-country skis. You'll get all the excursions and equipment hire thrown in, as well as seven nights in a hotel, and all of your meals. This Norway cross-country skiing excursion is suitable for everyone from veteran skiers to absolute beginners.
Snowmobile Safari
If you're looking to take a look at the Northern Lights, as well as a few polar bears, then you'll want to take a trip to Svalbard, and traverse the pristine Arctic landscape in a snowmobile. There is a range of snowmobile experiences available, ranging from leisurely trips under the midnight sun to more challenging trips into the freezing wilderness. For those wishing to experience winter at its most wild and untamed, then this is a fantastic way to do it.
Jeep Safari in Iceland
A Jeep Safari is always a high-octane way of seeing whatever part of the world you're in. And the Jeep rides on offer in Iceland are no exception. With a skilled driver behind the wheel, you'll be dragged up and down rugged terrain, and you'll see a range of beautiful geological phenomena, including uniquely Icelandic geysers, geothermal pools, and waterfalls. You'll share the vehicle with up to six other passengers, and you'll see things that other tourists could never reach.