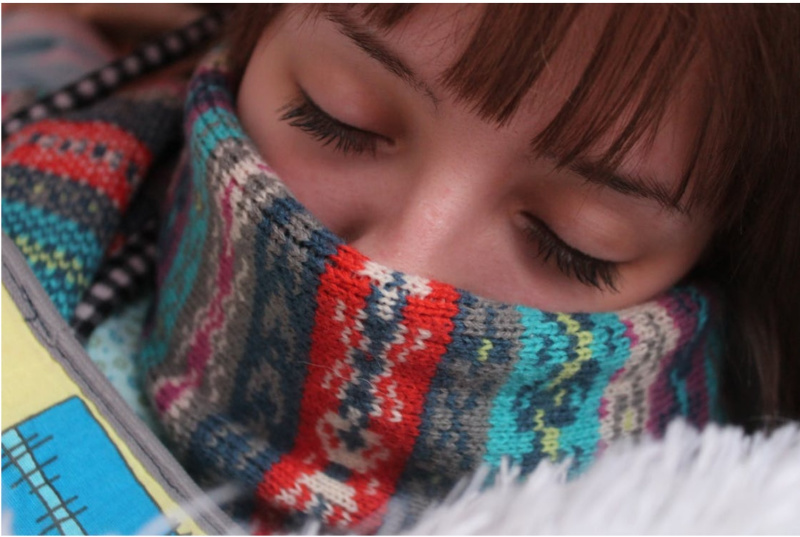 Here's what to give people who can't stand the cold
It's the most wonderful time of the year. That is, unless you hate the cold with a passion. Do you have someone on your list that seemingly has no circulation in their hands, always wears ten layers of clothing, and glares at their thermometer through frosty windows? Then you're in luck – there are plenty of amazing gifts that are perfect for the cold-hater on your list.
Here are six of the best gifts for people who hate the cold.
Heated Gloves
There's nothing quite as luxurious as the feeling of heated gloves on cold hands. Not only are these incredible devices perfect for the cold weather hater on your list, but they're great to have on hand for people who like the great outdoors. Whether you plan on spending your days hiking or tobogganing, heated gloves can make all the difference.
According to the experts at UpGloves, the Ivation Heated Warm Gloves offer the best value for your money this gift-giving season. Look for options that are breathable yet durable, with powerful battery life and easy recharging options.
Towel Warming Bin
For a spa-like feeling at home, warm up the recipient's life with a towel warming bin. This simple device looks like a covered garbage pail but holds two towels to warm up while you shower. These contraptions don't take up much room or use excessive amounts of energy. The person on your list will love this simple luxury.
Towel warmers are versatile and can heat different fabrics. For example, you could put in your pajamas before bedtime for a warm welcoming to help you unwind. Facecloths, slippers, socks, and pillowcases will also work in a towel warming bin.
Sherpa Fleece Mattress Pad
Electric blankets are so yesterday. Instead, buy a heated sherpa fleece mattress pad. These adhere to the mattress, so there's no worry about it slipping away in the middle of the night. The naturally warm fabric also means that less electricity is required to generate heat, meaning a safer and more eco-friendly product.
One of the benefits of the mattress pad is that they are built with thin wires, so there are no lumps and bumps to disrupt your sleep. Your constantly cold friend will love this show of warmth and compassion.
Retro Mini Fireplace
Curling up in front of the fire with a book is no longer restricted to those with a big, old house. You can purchase a mini electric fireplace with strong, retro vibes for your friend, who is too cool for school.
The faux-fireplace can efficiently heat a small room. It's compact and easy to move around with a convenient carrying handle. The LED display of a crackling fireplace will invoke warmth and comfort that your cold-hater will love.
The Sleep Pod
With The Sleep Pod, grown adults can get the same confinement and heat as babies do when they're swaddled. The compression the pod offers is meant to be similar to the effects of a weighted blanket, but more lightweight and portable.
The Sleep Pod looks (and presumably feels) like a giant cocoon. It's built to prevent tossing and turning for a great night of sleep. People who have tested out The Sleep Pod in comparison to the weighted blankets often find it more relaxing as they run less risk of getting overheated.
Roblancho
Love it or hate it, Roblancho has been making waves this holiday season. The combination robe, blanket, and poncho pays tribute to previous cozy cross-over inceptions, like the Snuggy. At $100 a pop, the Roblancho is somewhat of an overpriced gag gift. However, this popular clothing article has a cult following and is destined to be a collector's item someday.
Any of the gifts on this list will drastically improve your cold friend's quality of life. If all else fails, someone who hates the cold will never say no to a new, fuzzy blanket.