This is a sponsored conversation written by me on behalf of Luvs at Walmart. The opinions and text are all mine.
September is Baby Safety Month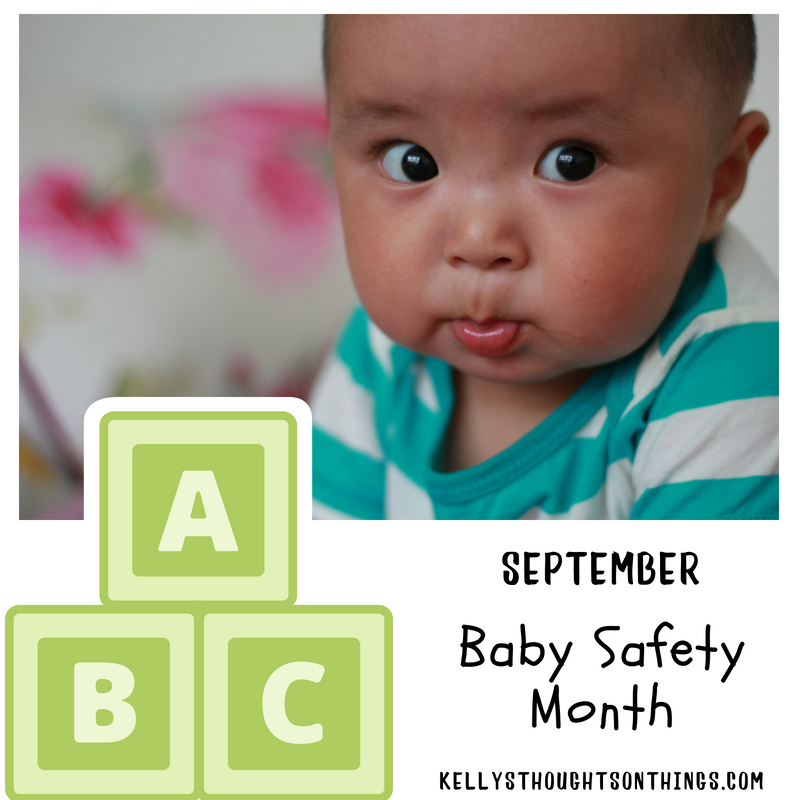 Babies are a big responsibility, and there are so many things parents need to remember about baby safety. September is Baby Safety Month, and so you might see several posts and please read them, there is so much information we want to share with parents. We made a list of safety tips that are often overlooked so make sure you double check you got these tips covered.
Baby Safety Tips
Reminder…Sharing a bed with a baby is very dangerous. Put a bassinet or a portable crib by the bed

No toys in the crib, and no pictures hanging on the wall above the crib

Stairs need a safety gate

Changing table should have a safety strap to keep baby secure

Never leave pet unattended with a baby

Wall mount the TV or secure TV from falling

Keep home temperature 65-74 degrees F

Restrict access to the fireplace

Drain tub before leaving the bathroom

Use pinch guards on doors
I'm a parent of three kids, and one lesson I learned is babies are quick, and you need to keep at least one eye on them because things can happen. My youngest when she was a toddler was running away from her brother and ran into my desk corner and has a scar on her forehead. Just keep a watchful eye and baby proof the house.
Sometimes we overlook the obvious so make sure you take a look at your home and see what you can improve in the safety department.
COUPON OFFER
We have a special bonus for our KTOT parents too, details about a $2 off coupon for Luvs diapers at Walmart.
Luvs is a brand we used, and I always buy for new parents as a gift, you can never have too many diapers. Luvs diapers are great for babies and bring peace of mind to parents because of the Ultra Leakguard protection, affordable prices, AND money back guarantee. It's no wonder Luvs has become the official diaper of experienced parents.
Where to get the coupon
COUPONS can be found in the brandSAVER coupon in the 8/26 Sunday paper which is good for $2 off two bags or one box of Luvs diapers at Walmart. I love to clip and share these coupons with parents because it saves them $2 off a product they need so why not. So make sure you clip this coupon and head to Walmart and stock up on diapers. Also, double check our tips above for Baby Safety Month and share this post with family and friends who need this coupon and tips too.
Please share this DEAL with family and friends! Comment below on why you like Luvs.