Disclosure: This is a sponsored post on behalf of Mcdonald's. All opinions are 100% my own.
There's a new rewards program being launched in July from McDonald's. They want to thank you for being a loyal customer by sharing this new MyMcDonald's Rewards program.
This rewards program is available via the McDonald's App.
On July 13th, National French Fry Day, MyMcdonald's Rewards program is launching and in turn, they're going to offer free fries for all, 1 million rewards points for 66 loyal fans, and the opportunity to win free fries for life!
More About MyMcdonald's Rewards
Of course, there's more to the rewards program so that you can earn rewards towards free and reduced-priced menu items all year round.
Exclusively available to anyone using the McDonald's App.
Customers must confirm their identity to take part in the rewards program.
You'll earn 100 points for every $1 spent via cash or credit.
If you have the McDonald's app then please do use the MyMcDonald's Rewards option. This will help you earn more free or reduced-priced menu items so the family can enjoy a special treat more often.
These rewards programs, such as the one being offered by McDonald's can help the average family save money off their next family meal purchase at McDonald's.
How do I get MyMcDonalds rewards?
You can use your phone to scan in when ordering during the dine-in option at participating McDonald's restaurants or just use the McDonald's app to order directly for faster pick up during dining out options.
The rewards will build up in your app for use whenever you order food using the app scan in-person or placing a virtual order using the app.
The rewards will be logged inside your McDonald's app and can be used whenever you have enough rewards earned to exchange for food or drinks.
You'll be able to easily track MyMcDonald's rewards within the app at any time.
Why use a Rewards Program
There are many reasons to use the MyMcdonald's Rewards program, once you install the McDonald's app, verify your identity and start collecting rewards you'll start experiencing the following benefits:
Lower menu priced items.
Free food or drinks plus other surprises.
Happiness boost as you save cash on snacks or treats you're already buying.
Confidence in knowing that you're earning some rewards back in exchange for the food you typically buy at McDonald's.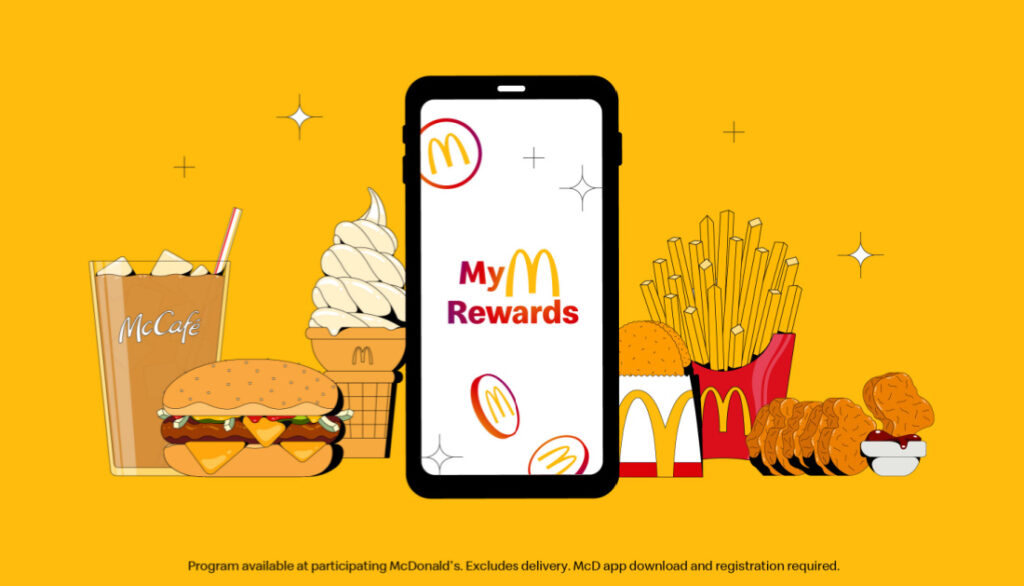 It's always nice to know that the company you're buying from supports your purchases by giving you points for every dollar spent.
This is a fabulous way to stretch your dollar further, and we all know that's something most families can benefit from!
Now is the time to download the McDonald's App and get signed up for MyMcDonald's rewards and don't forget about the free fries July 13th to celebrate National French Fry Day at all participating McDonalds restaurants.