One of the things I miss the most about being a kid is the variety of toys I had. Every day I had something to do, and I rarely got bored too. I was always looking for new things to try out, but now we are all older. Parenting isn't going to be the easiest of roads to travel down. Although, it's a beautiful part of life that you progress with over the years.
Now, as a parent, you already know the feeling of growing up. Having fun, getting an education, and making plenty of friends. Then there comes the phase of keeping them entertained. Every parent is different and so is every kid, but that doesn't mean there aren't common interest. Even so, you have to find something that will peak their interests. I just might have what you need.
Come Hang With The New Crew
The more toy options the kids have to choose from the less you'll have to worry about entertaining them. Think about all the things they love to do. Video games, outdoor toys, and anything else that you think of. If you can surprise them with something different, it could turn out for the better. So, why not consider something both adorable and entertaining, like Fingerlings.
When kids have Fingerlings, fun will never leave their hands. They may already know about the ones that are already out there. Now, there is a new group that's joining the fingerling family! That's right; it's0 time to introduce the kids to the 2tone Monkey Collection.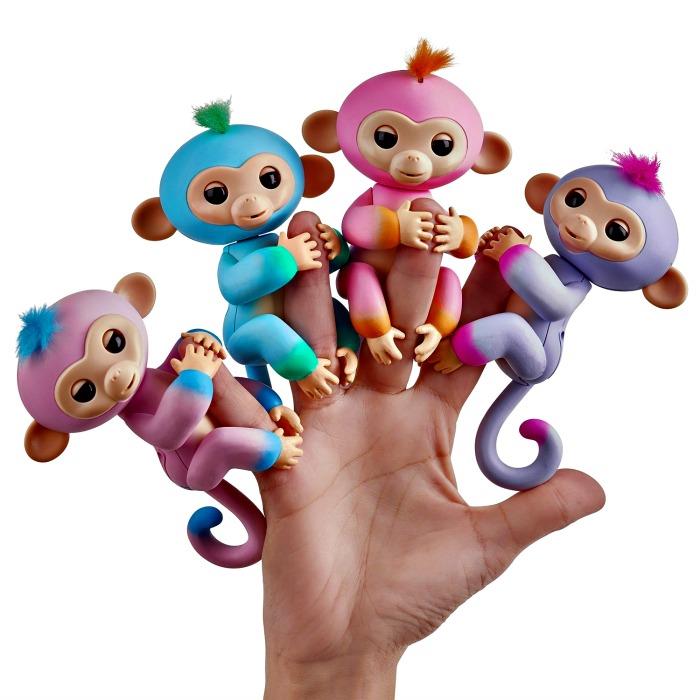 This series features eight different monkeys with their own trendy, two-tone ombre tint. Each has colorful accents on its hands and feet that match its vibrant hair! Even like the rest of the popular Fingerlings family, these interactive pets love to hang onto your finger. They can blink their eyes, turn their heads, blow kisses, swing by their tails, and talk in silly monkey babble! Check out the names of a few of them:
Boris
Sophie
Mia
And More!
Knowing you won't have to worry about the kids getting bored of a selection like this is a great feeling. They might even take them wherever they go too! Either way, the aspect of fun will always be a factor. So check out all of the information I have for you above.