Give The Guy On Your List A Tire Inflator This Holiday Season
The holidays are coming up quickly and of course, I'm never quite ready. The people on my list are pretty easy to buy for accept the men! I don't know why, but men are always hard to buy for. This year I think I've finally got it right. The Digital Air Compressor (or tire inflator by P.I. Auto Store) really packs a punch! It's compact, has a bright LED light, and comes with a storage case. It fits perfectly into any car (this is not for trucks).
We don't often think about a flat or low tire until it's too late. Don't let that happen to you! This digital air compressor is 12V DC, or in other words, it plugs easily into your car cigarette lighter socket. It also does the job quietly and quickly. Not only is it reliable but it's also very easy to use. If you can inflate a tire at your local gas station, then you can use this. It comes with a backlit LCD display and will stop at the pressure you have set it at.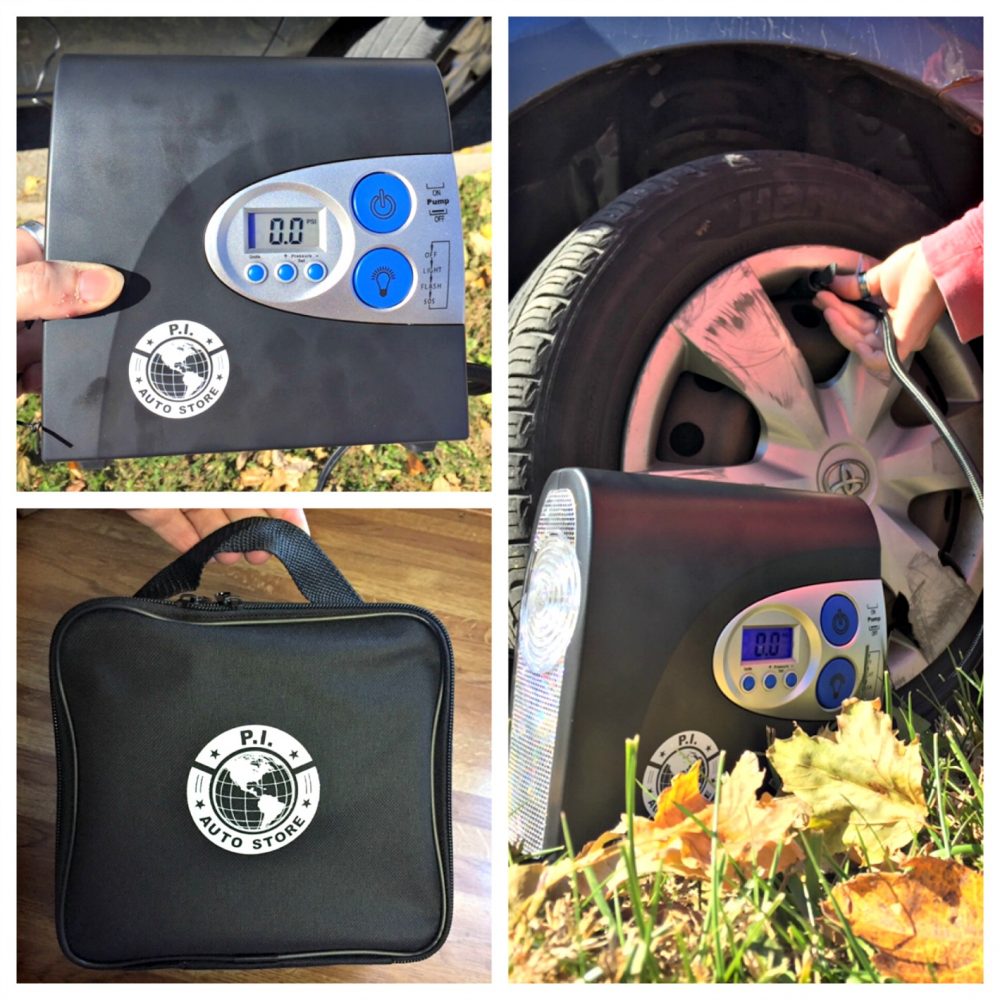 Versatile
This great piece of equipment isn't made only for your vehicle tires, you can use it for so much more. You can use it for your bicycle, motorbike, RV, SUV, and ATV's. However, that isn't all! You can even use it for sports equipment such as volleyballs, basketballs, beach balls (and other inflatables), and yes, the adaptor is included. I was amazed at everything it could do.
The LED light can be used as a standard flashlight, flashing red, or as an emergency SOS. I can tell you from my experience, the light is ultra bright!
Included In The Case
So, what is included? You will receive the Digital Tire Inflator (of course), storage and carrying case, spare tire valve caps, Presta adaptor for bicycles, adaptors for sports balls and inflatables, and the manual and user guide. So, as you can see, it comes with absolutely everything your man will need for any of his inflatable needs. (That sounded a little strange)
Use the code GUIDE102 at checkout on Amazon to receive 10% off.
Don't let the holidays sneak up on you leaving you unprepared. Get the tire inflator this season! You can find it on Amazon or click on the links I've provided.
Connect with P.I. AUTO STORE/ Facebook/