Wouldn't it be cool if animals could talk? Sometimes we can communicate with our pets, such as cats and dogs, but they can't really talk back. They do, however, show us they understand by their return actions. What if a horse could talk? Well, it won't happen in real life, but a child can still imagine it happening—that's the fun part of having an imagination. In a book titled, "A Horse Goes to the Store: Johnny Bob Adventures" (ISBN: 978-1480845763), an imaginative story about a talking horse is told by a grandmother. It is a story inspired by the creative imagination of her grandson. And, it brings the reader into a fun world on the farm, where a horse can talk.
Grandmother And Grandson Tell A Great Story
Glenda Buckmier, a grandmother, is the author of "A Horse Goes to the Store: Johnny Bob Adventures." Ms. Buckmier wanted to write the story in order to share with the world the imaginative story of her six-year-old grandson, Johnny Bob (also known as John Robert).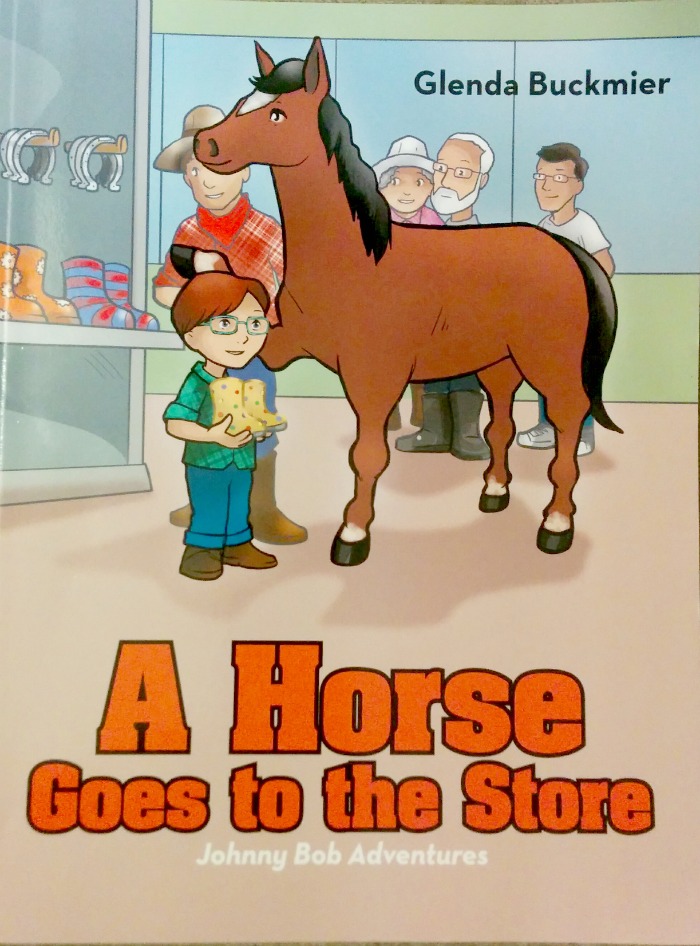 The story is about a talking horse named Dusty. He lives on a farm with Farmer Bill and his friends, Theodora and Suzy Q. (other pets on the farm). In the story, Dusty is longing for a new pair of shoes and really wants to be able to experience shopping for himself at the Everything Store. Farmer Bill eventually agrees to take Dusty, after a lot of convincing by the horse. When they make it to the store, they run into problems due to rules and regulations and the store's manager. However, during the commotion, Dusty meets a sweet, young boy named Johnny Bob. Johnny Bob takes it upon himself to help Dusty buy SnickerPoodles (for Suzie Q. and Theodora), apples, carrots, and shoes. An important turning point in the story is when Johnny Bob demonstrates the importance of helping others that need assistance while everyone else (the media and other customers) is standing around and watching but not helping. Johnny Bob demonstrates true self-assuredness and empathy for Dusty, such important qualities we can teach today's generation.
The story is accompanied by colorful, fun illustrations that help bring the story to life in a child's imagination. This would make a great story for a parent and child to read together. It's an adorable story that will stimulate a child's imagination and provide lessons in how it is important to be kind and help others and to be kind and caring to animals, too. We hope to see more Johnny Bob adventures. So, Johnny Bob and Ms. Buckmier, keep the stories coming!!
Connect with Glenda Buckmier and Johnny Bob:
Amazon | Facebook | Twitter | Pinterest | YouTube