As October is Domestic Violence Awareness Month and amidst the #MeToo movement, the world has been exposed to multiple sexual assaults and misconduct against women. As we hear about adults, there are many similar injustices that have been playing out with children overseas in places like Kolkata, India. Author Sophia Nesamoney, a 17-year-old novelist who has already won the Regional Scholastic Gold Key and Silver Key awards, is tackling this issue head on in her newest release called The Other Side of the Bridge.
A Look at Life for Children in Kolkata, India
Varsha Wilson, born in Kolkata, was adopted by an American couple and raised in California. She has spent her entire childhood trying to escape her past and integrate into American society. Varsha majors in journalism in college. Eventually she goes back to her birthplace for a school assignment to write about the harsh conditions of India. While there, Varsha's winning story unfolds before her eyes. She finds starving female children on the streets as young as 6 years old. Young girls forced into marriages with adult men and giving birth. Terrifying physical assaults and human trafficking. Hope and survival become the other part of the story, when she meets Bharati and Mumtaz. One is a young teenager soon to wed an adult man and the other is a married 15-year-old girl about to give birth.
This compelling novel about violence against young girls, child marriages, and the dangers of poverty-stricken environments in India is a book that everyone must read in their lifetime. The Other Side of the Bridge is a gripping and revealing novel highlighting the contrast of Indian and American cultures while aiming to empower females and raise awareness about gender-based violence. Proceeds of this book will go to the Young Inklings Scholarship Program and Maternal and Infant Mortality Survival Initiative of the American India Foundation.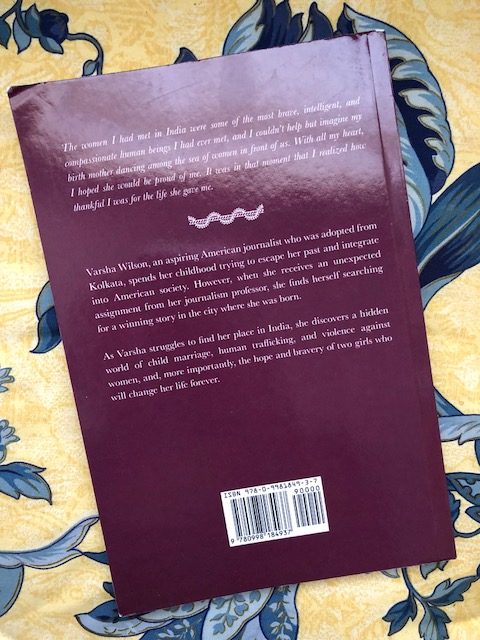 About the Author
Sophia Nesamoney has won an impressive list of awards including the Katherine Hass Fellowship, the Last Girl award, and was an International Finalist in the Narrative Magazine Annual High School "Tell Me A Story" Contest. Sophia is also the Chair of the American India Foundation Youth Advisory Board.
CONNECT: Amazon | Author | Video Trailer