There's no surprise that gaming has continuously grown as a loveable activity to do over the last decade or so. With tons of ways to gaming thanks to PCs and consoles, it's clear to see why gaming is loved.
Kids love playing games with their friends, and sometimes with family.
Even adults like to dive into the world of gaming with games that may peak their interests as well.
Although, most adults are more familiar with the classics that they've known and grown up with. Let's be honest, the classic game will never be forgotten.
The real challenge comes with figuring out the best ways to play those particular games. A place where adults can have a much easier way of accessing the games they love and know.
That specific place happens to be Solitaire.org!
Welcome to Solitaire.org Where All The Fun Happens
I can't remember the last time I had the chance to play Solitaire, one of the most popular classic games there is.
Getting the chance to play again brought back that nostalgic feeling.
Over at Solitaire.org, there are tons of free games for adults to sit back and enjoy during their free time.
Having to download apps can be annoying, not to mention those irritating in-game ads.
That's something you won't have to deal with anymore! This site offers a fun an simple gaming environment for adults where they can play hundreds of games directly on their web browsers.
No more in-game ads and unnecessary app downloads.
You just click, play, and enjoy yourself doing something that you love to do without interruptions.
Now, this site primarily focuses on Solitaire games. But, they also offer other collections of games across a number of categories shown in the sitewide navigation.
Meaning you'll always have something different to play if you prefer to branch out.
I love Sudoku, which happens to be another game they offer along with other puzzle games too! One thing that Solitaire.org has done incredibly is given its players a vast variety of games.
Every game that you play will run smoothly for a clean playing experience.
Some of the categories of games you will come across feature the following: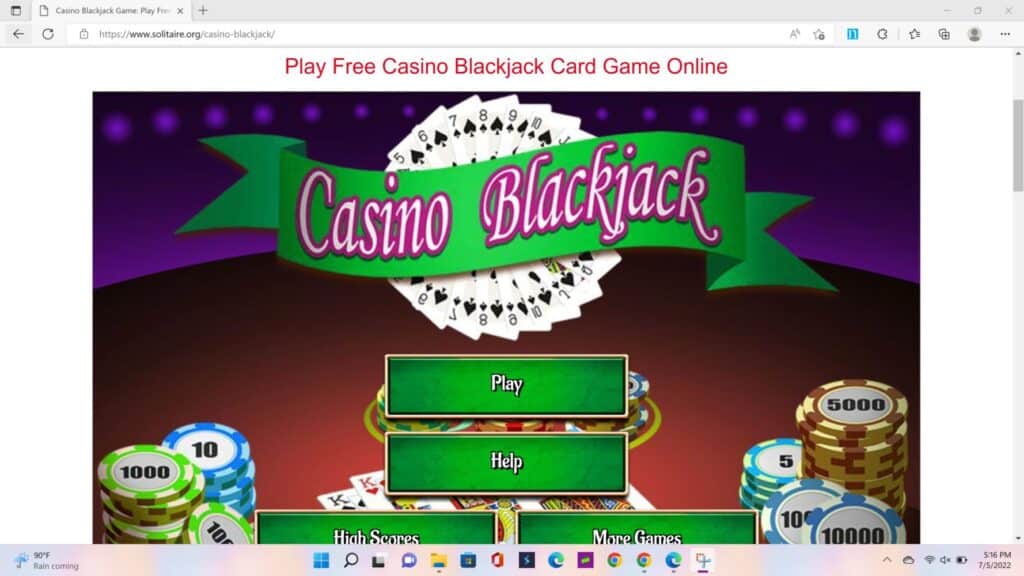 Solitaire – Klondike, Spider, FreeCell, Tripeaks, Golf, and over 100 other fun games!
Card Games – other card games beyond Solitaire including euchere, hearts, spades & poker.
Mahjong – Mahjong Solitaire, Mahjong Connect, Mahjong Slide, Mahjong 3D, and many other fun Mahjong games
Logic Puzzles – many clever logic puzzles with daily play options with many of these puzzles originating from Japan
And Tons More!
Trust me when I say that there is no shortage of games to play. No personal information is needed, simply click and play to your heart's desire.
Adults like to enjoy themselves too, and Solitaire.org is where all the adult gaming magic happens.